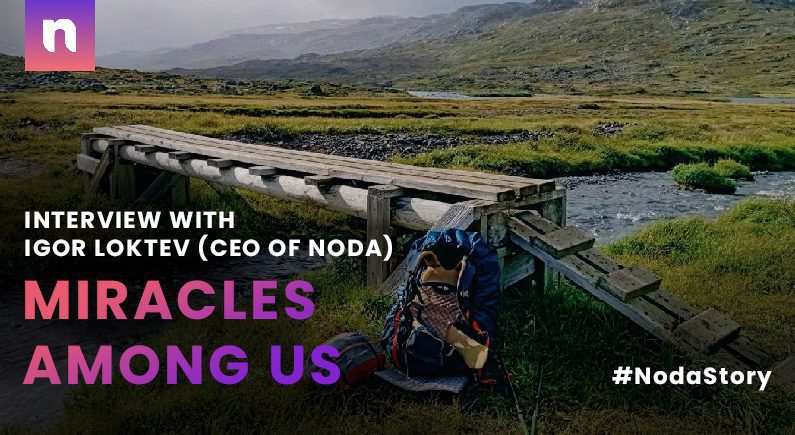 The Kingdom of Sweden expands across much of the Scandinavian Peninsula and is one of the largest countries in the European Union by land mass. But what do you know about the land of Midnight sun and Northern Lights?
That it is a home country for such major brands as IKEA, Ericsson, H&M, Volvo, Saab, Scania trucks and Electrolux?
That its capital has one of the most stylish undergrounds in the world? About 90% of the metro is covered in paintings, mosaics, graffiti, sculptures, and other pieces of art.
Or that Sweden imports waste from Norway and the UK? Yes, you've read it right – imports. waste. The thing is – Swedish people simply can't stop recycling – only 1% of waste ends up in landfill with 50% being recycled or composted and 49% being incinerated for energy. 
Such an attitude towards life among progressive northern citizens may sound like wonderful news; however, quite an unexpected issue has appeared: there's not enough waste to keep the incinerators running on the level they must in order to retain the lights on. To solve the problem, Swedish people came up with an idea to import waste from Norway and the UK. Furthermore, both countries are actually paying to Sweden for doing it – double win!
In other words – Sweden is a country of surprising miracles. CEO of Noda – Igor Loktev – has travelled the country in order to explore and witness at least a tiny part of them with his own eyes. 
INTERVIEWER: Igor, how long have you been wandering around Sweden? And, most importantly, why Sweden?
IGOR: In one moment in time, I just felt a necessity to switch off the Internet and have some time with myself only, which may sound easy, but in reality is quite a difficult thing to do. Therefore, to avoid a failure of the plan, I had to choose from the places with no Internet access at all – most often these are mountains or completely rural areas. 
The Arctic of Sweden turned out to suit perfectly – it's a remote area, but, at the same time, you'll get a help if you need to. After reading multiple feedbacks, I found out that there are some good hiking routes, with transshipment stations after each 12-20 kilometres, meaning that it's a perfect case scenario for a hiking newbie like me. 
"How long I've been thinking of it?", well, I guess nearly 2 hours from the point when a though of "I need a vacation" appeared to the moment of tickets purchase. In my experience, if you are thinking about something for too long, the doubts appear, and you start to put off for later.
INTERVIEWER: Did you have any goals? To test your physical limits maybe? Or reach a certain place?
IGOR: I was trying to think of the aim of the hike, but, honestly, I didn't end up finding it (laughing). Besides a desire to distract and "reboot". I've never participated in such events before – yes, I've been in some group trips (quite light and short, where almost nothing was needed to be done), but in serious ones – no, never. This time I had an idea that taking care of the route, accommodation, and food will distract my mind, at least, for a while, and I wanted to enjoy the nature. Did you know that forests cover about ⅔ of the country's geographical area? It is roughly the same size as the United Kingdom (23 million hectares). Private individuals own half of the land, while private corporations own the remaining half, and both of the parties take care of trees and their re-plantation. How cool is that?
INTERVIEWER: Seems like Sweden is the country that truly cares about our planet. What was the most picturesque place you've found there?
IGOR: The route I chose (almost all of it) was virgin nature. The tour-stations employees were telling me that the transport (snow scooters) is available only in winter, but in the summer some places can only be reached by foot or helicopter. 
All garbage on the trail needs to be taken and carried further with you, there are no trash-bins anywhere. Also, you can drink all the water you find – from streams, lakes – without boiling.
As for picturesqueness, it is difficult to choose one thing – the landscape changed relatively often, and for me everything was new and unusual. Probably, most of all I liked the blue lakes between the mountains, when motionless shreds of fog hang above them, and the landscape looks completely fantastic.
INTERVIEWER: It is believed that exploring cultures is about nature, music, traditions, and food. Swedish music – yes, we all know how good they are – ABBA, Swedish House Mafia, the Cardigans…What about gastronomy there?
IGOR: I've spent almost all the time in the airport or in the hike, thus, the main food I consumed was either chocolates or soluble soup with sausages. 
The city beyond the Arctic Circle, in which I spent the night after arriving and the night before departure – Kiruna – used to be a mining village and is located between two mountains with iron ore. There is a unique rockabilly culture – a lot of American retro cars travel around the city, there are several American-style cafes, in general, while you walk, the film "Briolin" is spinning in your head.
The local flavor there is also expressed in the fact that everyone is clearly ready for a long polar night – there are powerful additional lights on the cars (even in the summer), and garlands hang on many houses. A completely different world.
INTERVIEWER: Awesome, glad you've enjoyed it. But were there any work-related things you had to solve in Stockholm? Sweden is known as a fintech-advanced European country. For example, it's Open Banking platform, Tink, was acquainted by Visa in this year's Spring. Through a single API, Open Banking enables fintechs, financial institutions and merchants to create financial products and services, and securely transfer money from one account to another, using smart financial services as account verification and risk insights. Your company, Noda, is operating in the Open Banking industry, right? Do you have any connections with Sweden in terms of that?
IGOR: We began with the launch in the UK and Central Europe, but soon decided to enlarge the geography by entering Baltic and Scandinavian markets. Sweden, like other Scandinavian countries, has some strong differences with the other European ones – for example, a more closed banking system. Starting from currency, Swedish krona, and ending with various technical banking connections nuances. However, we continue to explore the connections to the local banks – the biggest part has already successfully completed the tests and is live now. 
INTERVIEWER: Thank you for sharing your Swedish experience and for such an interesting talk!
IGOR: It was a pleasure. Thank you for having me! 
If you'd like to ask Igor about his travel to Sweden or the services Noda offers – feel free to find Noda on LinkedIn or www.noda.live.