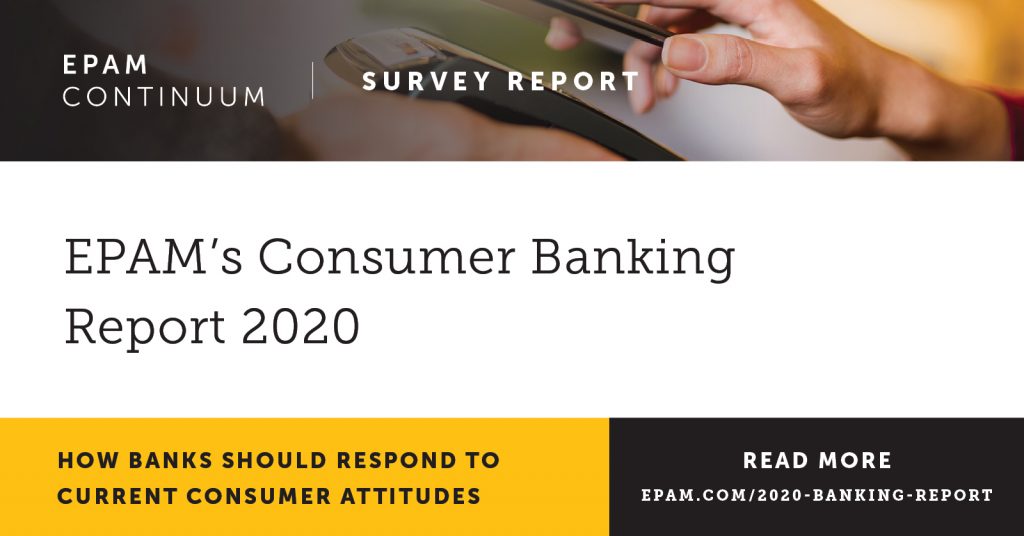 Whether you're a FinTech challenger or an established global bank, the landscape for finance has undeniably transformed, and with it, so have customer expectations. In this report, we unveil survey responses from 4,500 people across key banking regions, including the United Kingdom, United States, Hong Kong and Singapore to provide insights into customers' evolving behaviors, expectations and motivations. Our experts uncover key findings that highlight the major shifts in banking consumption while providing next steps that neobanks and traditional banks can take to retain and attract new customers in a constantly evolving landscape.
KEY STATISTICS
50%
​are reassessing their banking needs in response to COVID-19.
3%
​use a neobank as their sole account.
40%
of 18-44-year-olds are open to innovation​.
82%
​are happy with their bank.
Trust
​is a key decision factor, with 63% of participants citing trust as a reason for choosing their primary account.
Read our exclusive report to gain a rich and detailed understanding of today's banking customers and learn answers to questions like:
How satisfied are consumers with their banks and why?​
Which channels do today's banking customers prefer?​
How willing are customers to switch banks and what would drive them to do so? ​
Has COVID-19 impacted banking needs and attitudes and, if so, how? ​
How are consumers responding to the growing number of new digitally-focused banks, or neobanks, in the market, and what are the implications? ​
Where are the opportunities to deliver the next generation of banking services?
Download the full report: https://www.epam.com/2020-banking-report