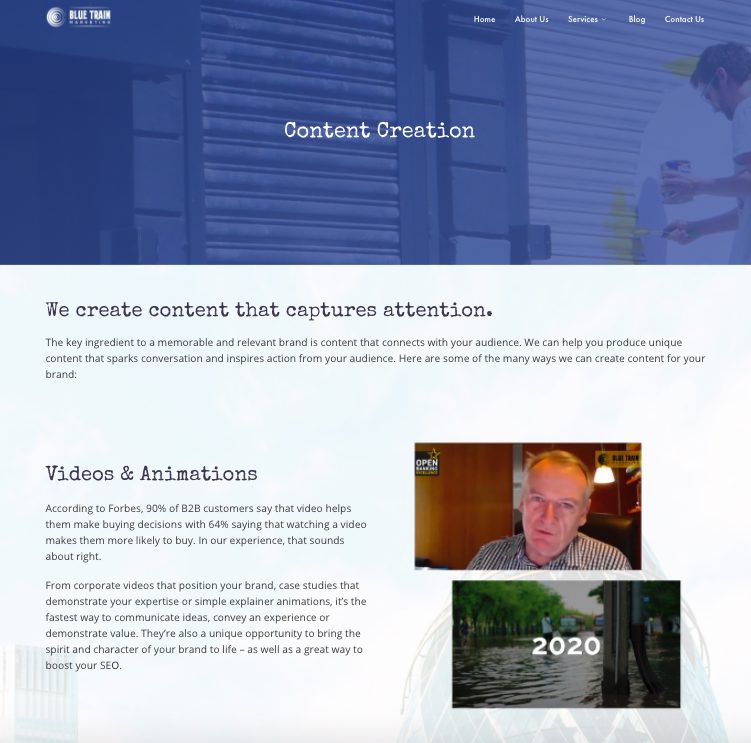 Blue Train Marketing launches new website!
After a few months of hard work and dedication, we are excited to announce the launch of our all-new website https://bluetrain.co.uk/!
As with the life-cycle of every website, we felt it was time for ours to have an update. Complete with a refreshed brand image, the updated website offers a more interactive experience, allowing you to find the information you're looking for quicker and easier. We hope you love it as much as we do!