18th March 2021 | Day 3 of PAY360 Virtual Conference:
Hear from leading financial services startups the exciting new technology set to disrupt the payments industry in this fast-paced session. This session will focus on companies leveraging AI, machine learning and the blockchain, to tokenise data, democratise investing, combat fraud and drive operational efficiency.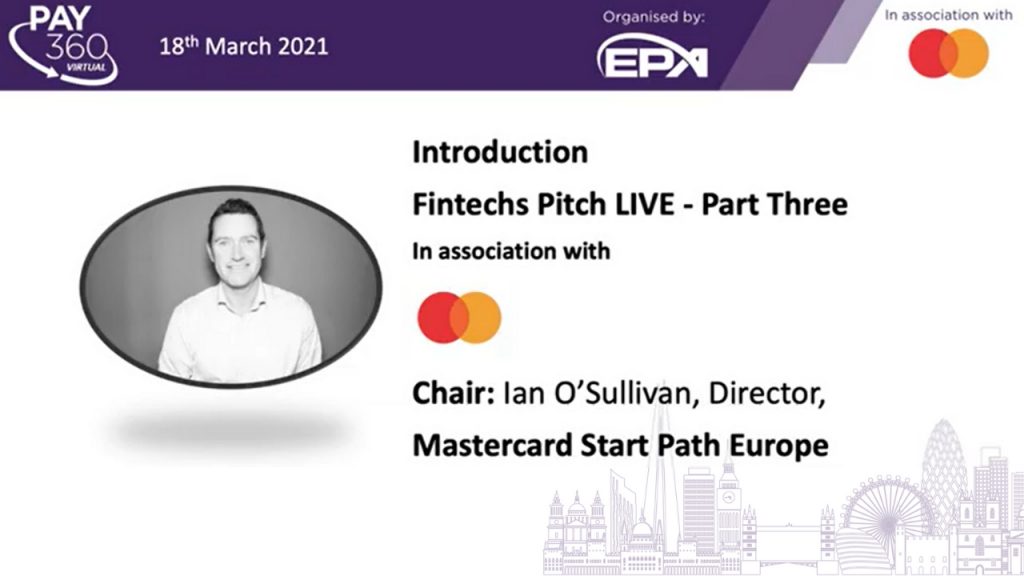 Pitchers:
Sean Salloux, Chief Revenue Officer, Baanx Group Ltd.
Timothée Grüner, Chief Commercial Officer, Antelop Solutions
Sofia Augusto, Marketing Manager, ITSCREDIT
Sergi Figueres, Co-Founder & CEO, Worldcoo
Judges:
Juliette Souliman, VC Investor, MMC Ventures
Chris Adelsback, Partner, Outrun Ventures
Craig Fox, Director, Fintech – Venture & Growth Banking, Silicon Valley Bank
David Crawford, Customer Goal Lead, Effortless Payments Retail Banking, NatWest
Greg Smith, Managing Director, FT Partners
Nigel Lee, Operating Partner, Apis Partners
Marcus Exall, Founder & MD, NED, Up and to the Right
James Pringle, Partner, Love Ventures