The potential of a digital pound has garnered a lot of attention within UK payments, with much research, consultations, whitepapers and thought pieces being developed. However, with so much available it can be difficult to get to the core of the conversation and what it all means.
What are the key opportunities presented by a digital pound and what are the concerns of the various stakeholders? In this webinar, our panel explored how it could work in practice and the roles that different players in the ecosystem would need to take.
This webinar demystifies the digital pound, the potential and the challenges through tackling questions such as:
What is the Bank of England doing to explore the potential introduction of a digital pound?
What will the role of commercial banks and the private sector be?
What does this mean for end users – both individuals and businesses?
How could a digital pound support wider innovation in payments in the UK?
This discussion will also be shaped your questions. Don't miss this opportunity to ask your own questions and delve into the topics that have most value to you.
Speakers: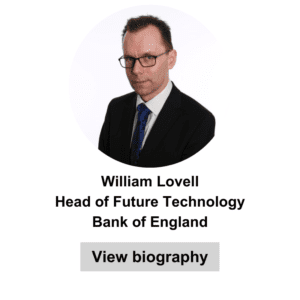 Event Partner