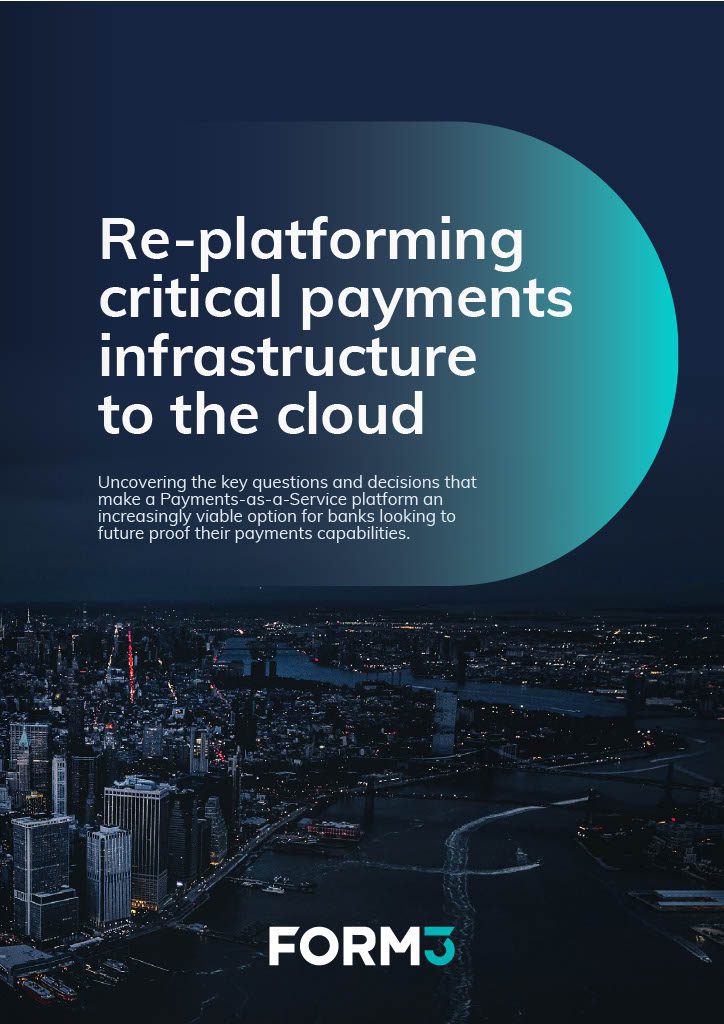 Uncovering the key questions and decisions that make a Payments-as-a-Service platform an increasingly viable option for banks looking to future proof their payments capabilities.
Re-platforming critical payments infrastructure to the cloud
Huge advances in technology innovation are transforming the very core of financial services, challenging banks to reassess their front- and back-end platform architecture. In this latest report we discuss how banks can prepare themselves and why a platform first approach will be key for future payment innovations.