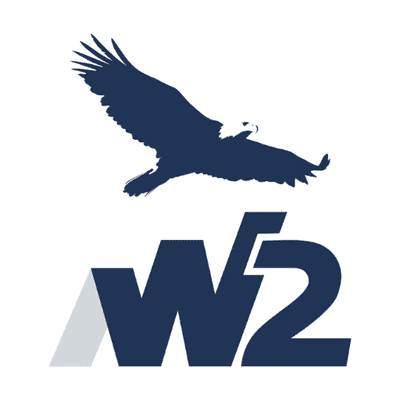 W2 partners with Lanistar, ahead of its polymorphic debit card launch that will revolutionise how customers manage their money.
W2, the leading provider of real-time digital solutions for global regulatory compliance, announced today that it has joined forces with Lanistar, to help power its new hassle-free banking alternative. The company will use polymorphic technology to provide a customer-focused alternative to traditional banking services when it launches in Winter 2020.
Lanistar is accessing the entire suite of identity services via the W2 award winning platform, from front end fraud checks and global eKYC, through to document and facial technology. The ability to utilise real time onboarding with ongoing monitoring provides security and peace of mind for Lanistar, knowing that all their regulatory compliance requirements are met.
Founded in 2019 and based in Hammersmith, London, Lanistar is already valued at £150 million pre-launch and aims to become a £1 billion fintech company. Having already secured £17 million in seed money, Lanistar is creating a new debit card to help customers streamline their money via new technology and open banking. The company will provide multi-currency accounts, premium services and additional features to revolutionise how their clients' money is managed.
CEO & Founder, Gurhan Kiziloz, having experienced first-hand frustration with the traditional banking platforms, stated "The established banking facilities have failed to provide the kind of experiences customers are demanding, so I thought long and hard about how I could remove the endless friction from banking to allow consumers to easily access a multitude of services."
Kiziloz added, "We chose to work with W2 as we wanted to avoid having data across disparate sources and W2's offering provided a seamless, efficient and compliant solution that mirrored Lanistar's values. W2's offering enables us to provide a frictionless way to onboard and engage with our customers, which is exactly what we are about."
Warren Russell, Founder & CEO of W2 said, "We are excited by the opportunity to work with Lanistar to provide a range of identity solutions for their KYC/AML and regulatory requirements delivered via a single API."
"By automating complicated processes, financial disruptors such as Lanistar can react more quickly to the needs of their customers giving them a significant competitive advantage. The W2 technology can adapt to the ever-changing needs of consumers and in Lanistar, we are delighted to be working with a partner that wants to change the status quo,"
 "Making strategic decisions by the choice of technology platforms ensures that such innovative businesses are well placed to benefit from the massive growth in the market."
Russell went on to say, "Due to our shared, flexible, creative and values driven approach, Lanistar is an ideal W2 partner who we can seamlessly collaborate with to enjoy mutual benefits, including continued growth and success."
Ends
For further press information, please contact Caroline Wood/ James Roberts at W2 on 0330 088 9542
About Lanistar
Lanistar is a hassle-free banking alternative that will revolutionise how customers streamline their money through cutting-edge technology. Founded in 2019, Lanistar is developing a new service, which will tap into polymorphic technology, providing superior security and premium customer service. The company aims to reach a £1bn valuation in the next few years.
For more information please visit https://www.iamlanistar.com/
About W2                            
W2 provides real-time solutions that simplify the global regulatory compliance requirements for mobile and digital transactions via a single API integration. Supporting businesses in the financial, ecommerce, betting and gambling sectors, W2 gives access to innovative solutions and products that reduce risk, combat fraud, facilitate identity verification and digital onboarding and; are foremost customer-centric to ensure businesses stay compliant whilst achieving competitive advantage and higher customer retention and acquisition. Solutions include: PEPs and Sanctions, Know Your Customer (KYC), Identity Verification (ID), Anti-Money Laundering (AML), Fraud prevention checks, Credit and Banking, and Know Your Business (KYB) reporting.To learn more about W2 and its award-winning solutions, please visit https://www.w2globaldata.com/.