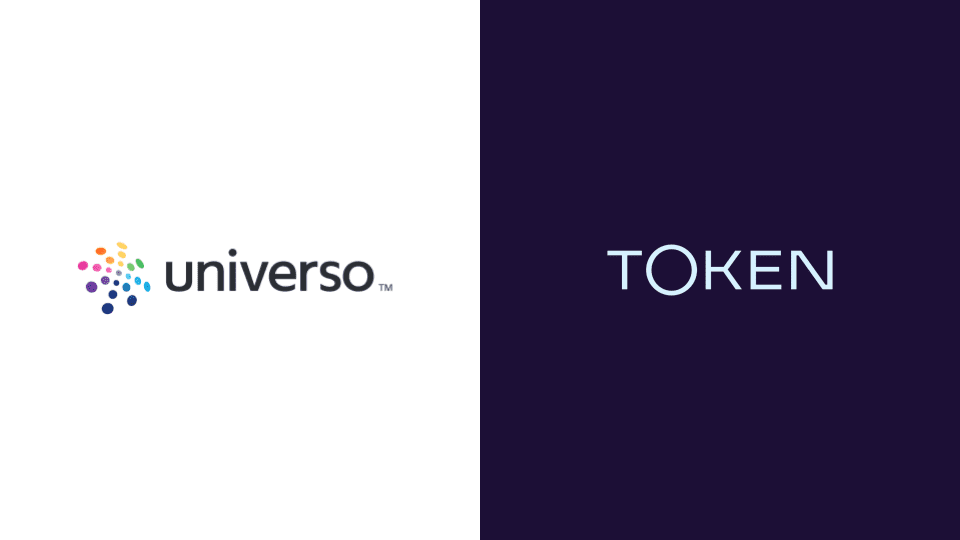 Open banking platform's technology improves the user experience and security for Cartão Universo, marks the first open banking partnership of its kind for Universo.
22 July 2021 — Universo, one of Portugal's leading financial institutions, with more than 900K cards issued, announced a partnership with open banking platform Token to improve account top-ups for Universo's flagship credit card product. The deal is part of Universo's strategic plan to digitally transform its services and marks their first partnership with an open banking solution. Now, customers of its Cartão Universo will be able to easily load funds into their accounts to increase their monthly spending limits with a click of a button.
Owned by Sonae, a multinational company managing a diverse portfolio of businesses in retail, financial services, technology, shopping centres and telecommunications, Cartão Universo has over 500,000 digital customers. The Cartão Universo card product brings together all loyalty and payment cards from Sonae's brands, together with the advantage of a universal Mastercard without any fees. Cartão Universo also allows the customer, for each purchase, and directly at payment terminals, to choose between a set of repayment options: pay at the end of the month, and instalments across 3, 6 and 12 payments.
The partnership with Token streamlines payments for Cartão Universo's 'end of the month' option, which now allows users to effortlessly transfer money onto their cards to increase their monthly spending limits. Before teaming up with Token, Cartão Universo's payments process was more complicated, as users had to make transfers using IBANs or bank references. Token's technology makes the experience much smoother. Now, users don't have to use a different app or go to their home bank to affect the transfer; they can move money more securely, completing the process in only two clicks.
Sara Raquel Pinto, Digital Solutions Manager at Universo, says: "Token is the first open banking platform they have used to improve their products' functionalities. "We decided to partner with Token because they presented the solution to one of our biggest issues, while providing the best user experience we could find in the market", she said. "We are always looking for easy solutions to improve the engagement of our clients in a digital world."
Luis Costa, Core Solution Manager at Universo, added: "Token's API connectivity makes the integration of the payments systems with our functionalities really easy and smooth. Working with simple APIs and sandbox environments allows us to have the correct vision of the final solution."
Founded in 2016, Token empowers enterprises to drive the shift from traditional payment methods to faster, lower cost and more secure account-to-account payments. It currently processes live transactions through over 1,000 PSD2 APIs in 14 European countries. By providing API connectivity to thousands of European banks, Token delivers rich open banking payments functionality to merchants, PSPs and banks. It started operating in Portugal in 2020 and is connected to over 20 banks in the country.
Todd Clyde, CEO of Token, said: "We are delighted to be working with Universo to help improve their customers' experience with Cartão Universo. This partnership is instrumental to increasing Token's presence in the Portuguese market as we continue to build on the success of our products across Europe, and solidify Token's position as the go-to open banking payments platform in the region."
Token's complete open banking payments toolkit enables a range of open banking payment use cases, from funding an account to paying bills, paying off debt via loan or credit card repayments, and making account-to-account e-commerce payments. Complimentary open data use-cases include streamlined customer onboarding, access to rich transaction and account data, accounting package integration, credit risk analysis and cash flow management. Earlier in 2021, Token announced USD 15 million in Series B funding, with investment from SBI Investment Co. Ltd. and Sony Innovation Fund by IGV as well as from existing investors Octopus Ventures, EQT Ventures and Opera Tech Ventures: the venture arm of BNP Paribas.
About Token
Token is an open banking payments platform driving the shift from card to bank payments with best-in-class, Pan-European bank connectivity, data, and compliance capabilities. With Token's complete toolkit, the best and brightest merchants, PSPs, and banks create new account-to-account payment capabilities and revenue streams through its broadest connectivity to over 3,000 banks in Europe. Token is both bank and developer-friendly, and multi-standard by design.
About Universo
Universo is one of Portugal's leading financial institutions. Its flagship product is Cartão Universo, a credit card with more than 900K units issued and a market share of 17% in the country. Universo offers to all its customers the possibility to install payments (3x, 6x or 12x) in any shop or ATM in the world. It was the first card to offer instalments directly in the payment process, through instalment options selected in the POS + 1% of cashback in all purchases and special instalments in some partners (without interest).