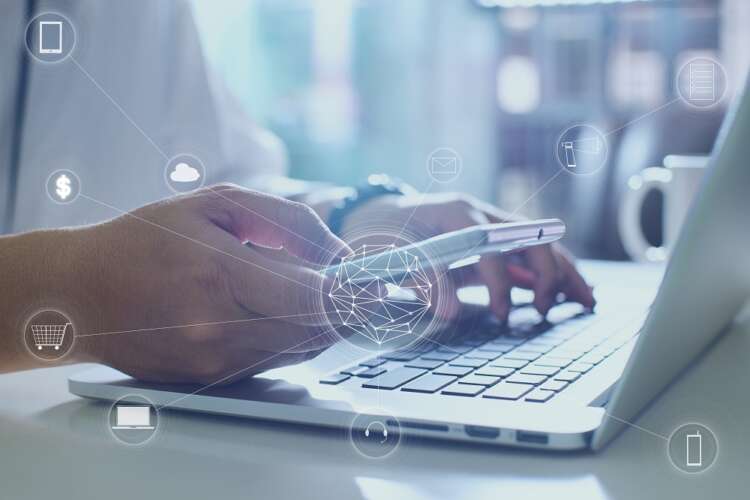 By Paul Marcantonio, Executive Director UK & Western Europe, ECOMMPAY
The payments sector has innovated and developed rapidly over the past few years, mostly to make existing processes as efficient and streamlined as possible. In the years leading up to the pandemic, the fintech boom saw the birth and development of many new digital technologies that sought to attract and gain customers – including the inception of By Now Pay Later (BNPL) models, advancements in cybersecurity, contactless payments, cross-border transactions, and more.
Then, the pandemic consolidated years' worth of digital payments innovations and effectively forced the sector to grapple with newer, faster, and more reliable ways to shift to an increasingly cashless society. In 2022, we have already seen the demand for contactless payments continue to increase, and a rise in more flexible structures to contracts and SaaS models whereby customers have more control and leeway over how they sign-up and opt-out. Bespoke models are coming into play, and it will become integral to customer satisfaction and retention.
Flexibility
Flexibility is becoming of increasing importance when it comes to attracting and maintaining customers. Alternative payment options such as the BNPL model work by allowing consumers to split the cost of their purchases over multiple payments, spread across a pre-agreed length of time. Ease of use and flexibility are the main advantages of the BNPL model. Purchases using this payment method are made without friction during checkout, resulting in a straightforward and stress-free shopping experience.
That said, however, whilst BNPL offers more financial relief than upfront payments, there is more to be done in the way of flexibility. By opting for BNPL when making purchases, customers are still effectively signing up to a contract, and, if they neglect to keep on top of the installments or lack in awareness of what they're signing up to in the beginning, they could effectively be looking at more debt in the long-term than if they'd made the full purchase. Other types of payment plans and buying methods such as using credit cards have also been opted for in favour of a softer way of making purchases, so what we've seen over the past few years is a clear trend towards newer, more digital ways of customers managing finances and the start of a decline in traditional methods.
The appeal of alternative payments methods was originally centered around the flexibility of not having to pay for an item upfront, however, with contracts comes rigidity. In order to maintain customers, providers need to shift the power back to the customer.
Regulation
Calls for more regulatory framework in the payments industry have existed for years now, and in order for the sector to continue to thrive – in terms of maintaining customers, and attracting and retaining investors – this needs to be addressed sooner than later. Back in 2018, the General Data Protection Regulation (GDPR) sought to bring industries to a new level of compliance – finance and banking included – and, although not perfect, has undoubtedly changed the way personal data is handled.
Specifically looking at the payments sector, regulations such as PSD2 and AMLD5-6 have significantly impacted the European payment ecosystem. Whilst a burden for many businesses, these new regulations have forced merchants to crack-down on existing processes and up their compliance with new protocols. As the industry moves towards, and becomes more prolific in terms of innovations and competition, more regulatory framework will come into play. We've already begun to witness this over the past few years, but with the arrival of more fintechs and their diversified offerings, regulation will continue to adapt.
Bespoke models
The explosion of new fintechs over the past few years has meant the subsiding of traditional models. Customers now expect businesses to be able to offer bespoke models that suit their financial needs and evolving lifestyles.
The next iteration of successful fintech business will consist of models that put the customers' needs first. If organisations listen to their users and truly follow-through with addressing their wants, they will begin to see improved retention rates and overall business scalability. More businesses will also be looking for partners which align with their core values and goals – in finding suitable partners they can make this a reality. The new wave of fintechs will see a prioritising of bespoke, tailored products, features, and technologies to streamline the payment process for end-users, and finding the best partners in the space can help them to achieve this.
We are effectively moving towards an era of greater control in the payments industry where bespoke solutions are a key business decision. The payments industry will continue to move past the need for tradition and instead prioritise experience and tailored offerings, creating a landscape where customer engagement is rooted in integrated networks and seamless processes.
It's clear that over the past few years the payments industry has experienced a revision of practices as a result of new regulations and changing customer needs. Looking ahead, the next five-to-ten years will only see these elements flourish: competition will become more rife, as the market continues to boom more now than ever, regulations will become more refined and complex, whilst offering flexible and bespoke solutions will become the crux of most business models.