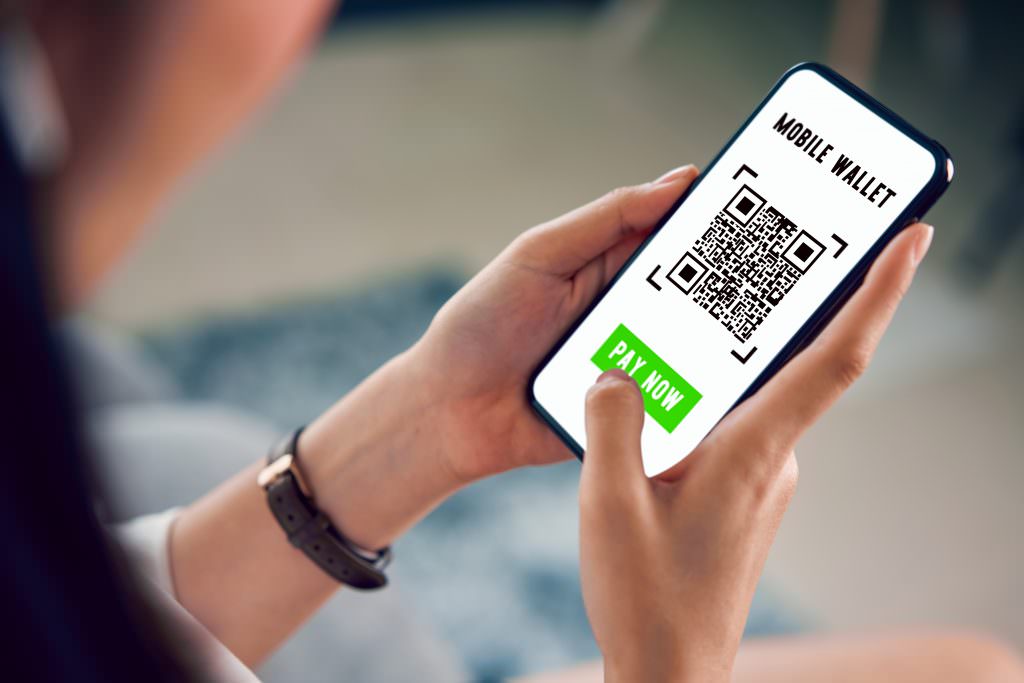 In order to look ahead to 2021, it's important to note that digital payments growth has accelerated through 2020 – dramatically hastened by the pandemic
One such digital payment technology that has seen increasing adoption is open banking. Indeed, the UK Open Banking Implementation Entity's latest statistics show that between January and last month Open Banking Payment volumes have increased by 600%. As consumer behaviours have changed due to COVID-19, and preferences have moved towards contactless options, open banking payments have provided a safe, efficient, and contactless alternative to traditional payment methods.
In particular, QR codes that utilise the Open Banking infrastructure have become viable digital payment alternatives. In fact, recent concluded that customers across the UK and Europe are relying more on QR codes, with 80% of smartphone users saying they had scanned a QR code at least once in their lifetime, and 40% adding that they scanned one in the last seven days. Although this could be attributed to Track and Trace, digging further into the results reveals that respondents cited bars, cafes and restaurants as places where they used a QR code as a payment method specifically. Over half of all respondents also said they expected to use QR codes for payments in the near future. Looking forward to 2021, this payment option will become more commonplace and consumers will come to expect them as an alternative payment method both on invoices and certain face to face environments. We're already starting to see restaurants take advantage of them by printing a QR code on receipts. QR codes enable consumers to make payments securely and safely from their own device as well as experience the benefits of Open Banking.
How subscription-based business models will see exponential growth
Another payment trend that we've seen grow throughout 2020, and predict will continue to do so, are consumer subscriptions powered by recurring payments.
Subscriptions provide a method of receiving services or products at a regular rate and aligned with a person's consumption preferences. As we move increasingly online, subscriptions are being used to deliver customers a wide range of services on a regular basis including everything from content streaming and news media, to food deliveries, and even dating services now being offered on a subscriber model. Over of adults internationally used at least one subscription service during 2019, and in Europe alone spent an average of per month on subscriptions.
Implementing a subscription based model has previously been difficult for organisations – particularly so for businesses at the small to medium end of the spectrum – given the complexities of collecting recurring payments. As new providers within the Account-2-Account payments space have developed technology platforms that enable seamless recurring payments, businesses can now easily deliver the fast and seamless experience that their customers are increasingly demanding.
How seamless mobile experiences will be critical for businesses to build trust and win customers in 2021
This brings me to my final prediction for 2021, and the rise of seamless mobile payment solutions like Open Banking. Accelerated by COVID-19, 2020 has seen the mass migration of businesses online (and particularly to mobile), to serve customers they can no longer attend to face to face. As a result, businesses are now competing in an increasingly digital world, where consumers are no longer constrained to their local shop but have access to more choice than ever before. In this environment, delivering clunky customer journeys – particularly on mobile – is no longer an option for businesses that want to survive.
As a result, we'll see forward thinking companies, and particularly ecommerce retailers, aggressively turn to better ways for customers to pay on mobile. At a time when SCA or Strong Customer Authentication becomes more prominent on card payments, and consumers feel the pain of paying with 3DS on a mobile, we will see more and more mobile first businesses utilising open banking payments as an alternative to provide seamless, efficient and safe payments experiences.
Businesses may wish to note Nuapay's recent research which found that more than 54% of UK consumers, and 64% of mobile banking users, would be willing to pay via open banking today if given the opportunity. Interestingly, around three in ten consumers said that a trusted brand could encourage them to use open banking as an alternative to credit or debit cards, while more than one in six said a retailer could incentivise them to use open banking through loyalty schemes. The opportunity is ripe for leading retailers to become the pioneering brand that makes open banking payments mainstream.
This article was contributed by Brian Hanrahan, General Manager, Nuapay