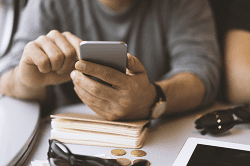 While the Indian government works toward a digital economy, the Reserve Bank of India is soliciting feedback through March 31 on guidelines for prepaid payment instruments (PPI) that could adversely affect issuers of prepaid products, including mobile wallets.
The biggest sticking points with industry players pertain to a five-fold increase in capital requirements, KYC/AML requirements and a decrease in the monthly limit on domestic remittance transactions.
The RBI has proposed raising the minimum capital requirement for PPI or m-wallet license holders to Rs 25 crore (US$3.8 million). Companies will need to submit a certificate to the RBI proving the net-worth requirement.
"If these norms are enforced we will have to raise fresh funding within the next two years to be able to meet the capital requirements by [the deadline]," Ketan Doshi, managing director at payment services provider PayPoint India Network, told India-based The Economic Times. Existing wallet issuers will have to comply with the enhanced capital requirements by Sept. 30, 2020.
The RBI's proposed rules also would require that all companies issuing PPIs follow KYC/AML guidelines. The RBI is recommending that all m-wallets be fully KYC-compliant within 60 days of opening the wallet account. Currently, full KYC is not mandatory up to a certain amount. Wallets not fully KYC compliant have a monthly limit of Rs 20,000 (US$305.40) which can be loaded into the PPI, while fully compliant wallets have a monthly limit of Rs 100,000 (US$1,527).
Vijay Shekhar Sharma, founder of the Paytm m-wallet, disagreed with the proposed rule. Banks, he said, will have an advantage over standalone wallet providers because financial institutions must perform KYC procedures already, but the cost of acquiring customers for wallet companies will become higher. Doshi agreed, adding that complete compliance with KYC norms "could be a showstopper for entities like us who are catering to migrant populations with our remittance and wallet-based services," according to the report. The KYC deadline is scheduled for June 30, 2017.
Another possible problem for m-wallet providers is RBI's proposed reduction in the wallet-based domestic remittance transaction limit from Rs 25,000 (US$382.43) to Rs 10,000 (US$152.98), which industry players said will hurt business.
Not all providers are up in arms over the RBI's guidelines. Naveen Surya, managing director at ItzCash and chairman of the Payment Council of India, says the RBI has taken a balanced approach. "On the whole, we welcome this well-needed and progressive step by the RBI," he tells Paybefore.
Feedback on the guidelines can be sent to the Chief General Manager–In-Charge, Department of Payment and Settlement Systems, Reserve Bank of India, Central Office, 14th Floor, Shahid Bhagat Singh Marg, Mumbai-400001, or by email.
The RBI's proposed guidelines comes on the heels of the central bank's announced plans to open its Unified Payment Interface (UPI) platform, promoting interoperability between m-wallet providers. M-wallets will be able to access the UPI network through partner banks for bank-to-bank money transfers. By opening up the UPI, wallet users are able to send and receive money directly without routing the transaction through the bank.
One company that should have no trouble meeting the capital requirements is Samsung, which launched its m-wallet, Samsung Pay, in India March 22. The company has partnered with ICICI Bank, HDFC Bank, SBI, Standard Chartered, Citi Bank, American Express, Visa and Mastercard. Samsung also partnered with Paytm, and Samsung will be adding UPI support in coming months, according to The Indian Express.