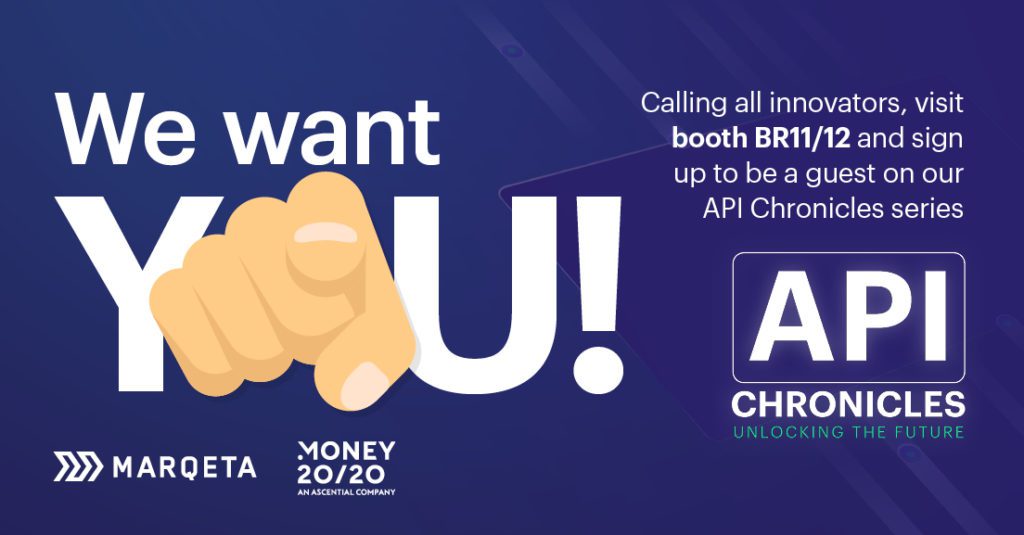 Marqeta is delighted to be attending Money20/20 next month.
Whilst we are of course delighted to discuss how we can support businesses with our modern card issuing platform, and you can book a meeting here: https://meetings.hubspot.com/mark-crowe/marqeta-introduction-
We would also love to get the pioneers, innovators and experts of Payments and FinTech involved in our 'API Chronicles' series of livestreams.
Further details here:
Join a network of payment pioneers
If you're an innovator with interesting ideas and a unique perspective on the future of payments, come and see team Marqeta at Money20/20. There could be an opportunity to showcase your expertise at an upcoming live stream.
Over 2000 people have watched a show so far, which showcase how financial businesses have deployed modern tools to solve problems facing consumers and companies.