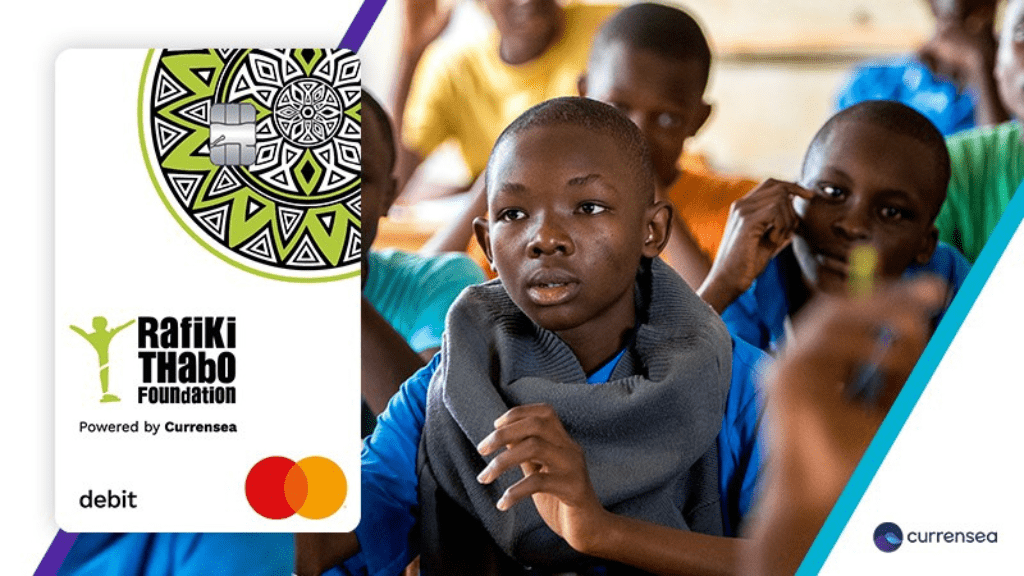 Currensea is ecstatic to announce our partnership with Rafiki Thabo Foundation. Rafiki Thabo's vision is for young people to be empowered through education, to enable them to reach their full potential and initiate positive change in their communities. Their programmes centre around the Taita Taveta region in Kenya, Teyateyaneng area in Lesotho and Kabale district in Uganda.
We are giving all Rafiki Thabo supporters the opportunity to acquire a bespoke made debit travel card that links with their existing bank account. This means no new bank account is needed, no need to top up, and no need to pre-pay.
Whenever a cardholder spends in foreign currency, whether online or travelling abroad, a bank will typically charge 3-5% in fees. The new Rafiki Thabo debit card removes the bank fees. Some or all of those savings can automatically be donated back to Rafiki. The users decide how much.
Users are also able to round up their spending in the UK to the nearest 5 or 10p. Automatically donate pennies and watch as they turn into pounds. Pounds which will make an enormous difference to the young people Rafiki Thabo supports in Kenya, Uganda and Lesotho!