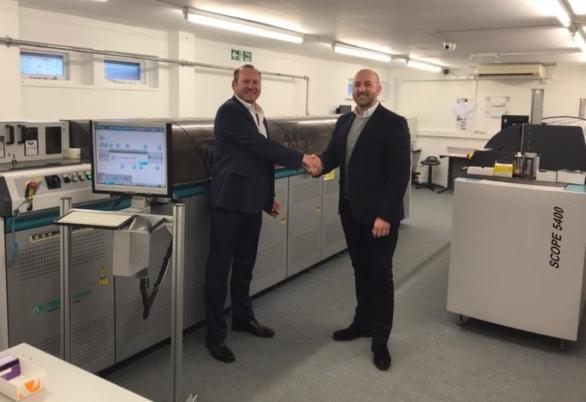 Ronnie Hart, Chairman and CEO of Nitecrest Group, is pleased to announce the promotion of Leeroy Pye to CEO of Tagnitecrest.
Ronnie Hart "Both our commercial card division at Nitecrest and the banking business of Tagnitecrest are making significant year on year growth. The group is investing heavily in growing our offering to clients and making sure we remain the leading company in cards and associated technologies. Leeroy will continue his role as Commercial Director of Nitecrest working closely with our retail clients for both gift and loyalty alongside leading our banking division as CEO of Tagnitecrest. The group is very excited about the future of both commercial cards and banking products"
Tagnitecrest have international personalisation sites, offices and manufacturing facilities throughout EMEA and the Americas to service our clients globally with cards and associated products.