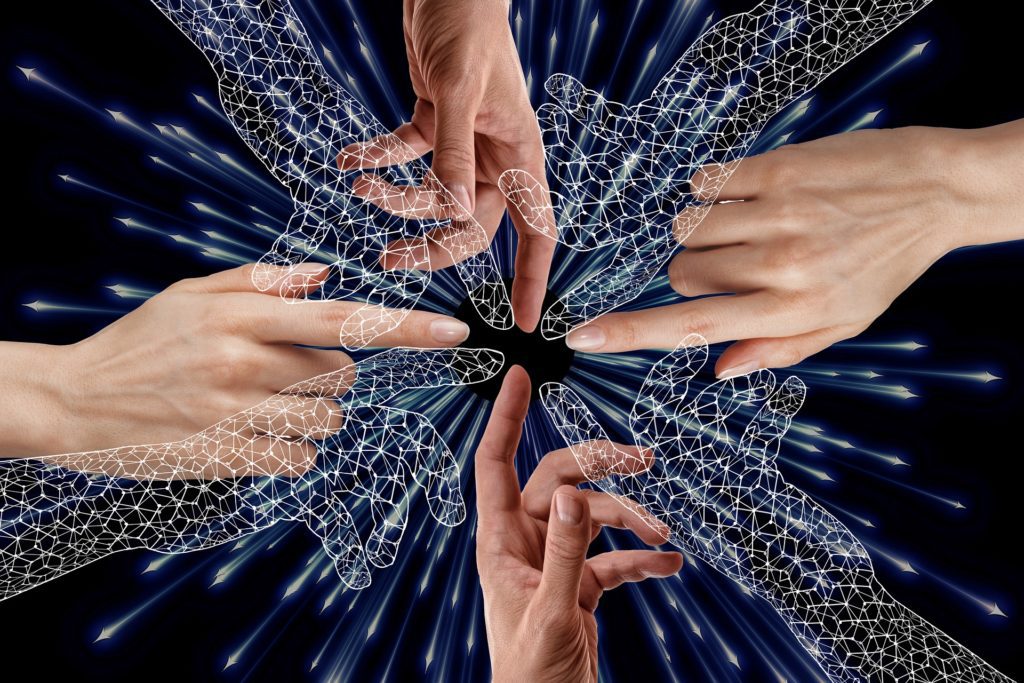 The fintech industry moves at a lightning pace. Adapting to consumer preferences. Rolling out new features to stay ahead (or relevant). Growing not only quickly but also profitably. These are tall, ongoing tasks for fintech firms nowadays.
In turn, this can place an inordinate amount of pressure on businesses — particularly, employees — to perform. Workplace pressure can manifest in various ways, such as tight deadlines, unexpected changes in deliverables, insufficient resources, out-of-scope projects, and interpersonal conflicts.
Unfortunately, these challenges aren't going anywhere. As a fintech leader, you can't prevent setbacks and conflict. It's unrealistic to think otherwise.
But the onus falls on your shoulders to ensure your team is prepared to manage obstacles as they surface. To do so, if you haven't already, you'll need to devise and implement a team resiliency strategy.
Otherwise, the growth of your company's income statement will outpace its internal capacity to handle change and pressure — a potentially devastating risk.
How to Develop Team Resiliency as a Fintech Leader
Fintech companies are often flush with talent, but it's their business environments that ultimately dictate their success. You could have all the right pieces in place, but if they don't mesh or they aren't equipped to address adversity, it won't matter. That's because team resiliency is not inherent — it must be cultivated, starting from the top down.
Here's are nine ways fintech leaders can help improve team performance, spread employee empowerment, and achieve broader enterprise goals.
Acknowledge capacity and assess limitations.
One of the most frequent issues that plague fintechs internally is overestimating capacity and underestimating limitations. Although fintechs are digital by nature, they're still heavily dependent on human capital. So, it's vital to understand your team's capacity — otherwise, you may inadvertently propagate stress and cause burnout.
Some leaders worry about this situation, especially those sandwiched between stressed employees and a demanding CEO. A fear can arise: "What if I push back on this project because I know we do not have the capacity? How will that make me look? The CEO will not be pleased…"
However, pushing back and finding the right workload balance leads to improved performance and consistently met targets, which then reflects positively on you.
On top of that, piling work on your team to a point where they're beyond capacity doesn't translate to higher productivity. In all likelihood, your team will achieve the same output as before — or a higher output at a lower quality. The big difference is that they'll be stressed and feel like they're underachieving, which is rather demoralizing.
Planning overcapacity means getting the same amount done, just with added stress. Why would anyone consciously decide to do that to their teams?
Proactively identify impending problems.
Leaders tend to have a better vantage point in terms of identifying possible kinks in the chain, such as simultaneous project deadlines for a product development team. Discuss these concerns with the relevant parties and explore solutions ahead of time. This not only reduces pressure from time-sensitive deliverables but also builds ownership within your team.
Develop contingency plans.
Leaders can't predict the next workplace hurdle, such as the loss of a key team member or a big client to a competitor. However, that doesn't mean you can't be prepared for it. Resilient teams have contingency plans in place, which cover various "what-if" scenarios in order to sidestep (or, at least, minimize) their potential impact.
These plans evoke confidence. Because if the worst unfolds, you aren't blindsided and engulfed in anxiety — you know exactly what to do! This preparedness bolsters the employees' trust in their leader and loyalty to the team.
The pandemic's economic fallout served as a prime example. What can you and your team take away from the COVID-19 crisis? How can you better prepare for future business disruption across all business segments? It's helpful to pose these questions from internal and external perspectives.
Establish clear standard operating procedures.
What makes a problem harder to circumvent? When we don't know how to approach the issue or where to find the solution. It's far easier to operate as a resilient team when expectations are clearly documented.
Maintain an updated standard operating procedure (SOP) for your team, which should outline instructions and process flows for routine and non-routine responsibilities. Your SOP will help your team achieve higher levels of efficiency and improve team-wide communication. This avoids needlessly burning through precious time while trying to perform daily activities.
Additionally, when challenging, ad-hoc situations arise, a good SOP ensures everyone knows what their role is, what meetings are required, and how to behave. This removes the uncertainty from incidents and other issues. A team that knows how they are going to proceed can focus all their energy on building and implementing solutions rather than worrying about which steps to take, who to involve, and who is responsible for what.
Encourage support but not dependence.
There's a common challenge in technical departments: leaders can also be the technical expert (or at least one of them). In these situations, leaders voice their minds more readily, asserting that they should be the go-to resource in the event of a problem. This can quickly lead to detrimental thoughts like: "Now I need to make sure everyone does things the right way!" And, as you'd expect, this causes highly directive and authoritative behavior. Even though the leader means well, employees feel untrusted and/or undervalued.
Bottlenecks can form if this conduct is repeated, and, of course, the team will look to the leader to solve the big issues for them (as requested directly or established behaviorally). In turn, the leader winds up being disturbed on holidays and taken away from other important/strategic tasks.
A valuable solution for this is a good SOP combined with employee training, so they develop the skills (both technical and interpersonal) to be able to deal with incidents autonomously.
The leader is then responsible for removing any limitations, protecting employees from distractions so they can solve the challenges. and communicating with stakeholders through the incident.
In summary, be a support line…but only when necessary. This may be a struggle for certain employees at first, but they'll develop resilience and independence over time.
Keep your ego in check.
How can fintech leaders expect their employees to seek guidance if they're spoken down to? Or constantly interrupted? Or if you suppress their ideas in favor of your own? These actions adversely affect a team's morale by amplifying pressure and tension.
A subtle but powerful indicator of a good leader: When the leader is away, nobody notices. Because the team is set up so well, that it operates at full capacity without their presence.
To cultivate team resiliency, there must be trust and transparency. That doesn't leave any room for big egos. Resilient teams promote equality, ownership, and authenticity. They also maintain open channels of communication both within the group and with other departments.
Change perspective: Every incident is a team-building exercise
It should go without saying but we are not implying that leaders should induce conflict and cause problems just for the sake of creating a learning lesson. Instead, we encourage having a longer-term mindset to incidents and other urgent challenges. This mindset is shaped by:
Knowing that incidents will happen
Knowing that you and your team will succeed and get through incidents
Knowing that you can use incidents to strengthen your team
But how exactly does strife increase team performance and team resiliency? Naturally, positive experiences help build connections and camaraderie. However, overcoming hardship and getting through conflict builds an even stronger bond.
We can make the most out of the tough situations with the team if we have this in mind.
After the incident: Foster appreciation
Appreciation is infectious — it helps strengthen bonds, provides incentives for continued cooperation, and motivates employees to perform.
After the situation is resolved or defused, talk with the team. Use this time to acknowledge each person's contribution to the solution. Describe your perspective of the experience and recognize individuals for their participation. Emphasize the outcome is a result of a cohesive effort. Keep in mind that a generalized speech does not accomplish the underlying goal. Name specific examples of behavior that helped resolve the issue.
You can take this a step further and foster team appreciation by letting each person be the center of attention for a few minutes, allowing others to reflect on how this person contributed to the solution.
By recognizing individual and group efforts, you'll help build confidence, which is integral to navigating inevitable challenges
Polish the SOP based on new variables and experiences.
Once the team and environment return to the status quo, review the SOP with the team and highlight what's working well and what could be improved in the next incident. This could be a five-minute exercise if there's nothing to add, or maybe you find a key change that helps the team in the future. No matter what the specific outcome is, this process grows ownership over the SOP because the team decides on the specifics.
The Right Team Resiliency Strategy Will Shape Your Fintech's Future
Change is inevitable for fintechs, particularly in the world of payment. It's a high-growth field with plenty of healthy competition spurring innovation.
But there is such a thing as growing too much, too fast.
The cultural foundation you build today enables sustainable growth and long-term profitability. To achieve this, leadership and management should advocate for proper team development training sessions and tools. This will enable teams to grow stably and thrive in an ever-competitive business atmosphere.
Want to learn more about team development strategies and team resiliency training? Connect with us.