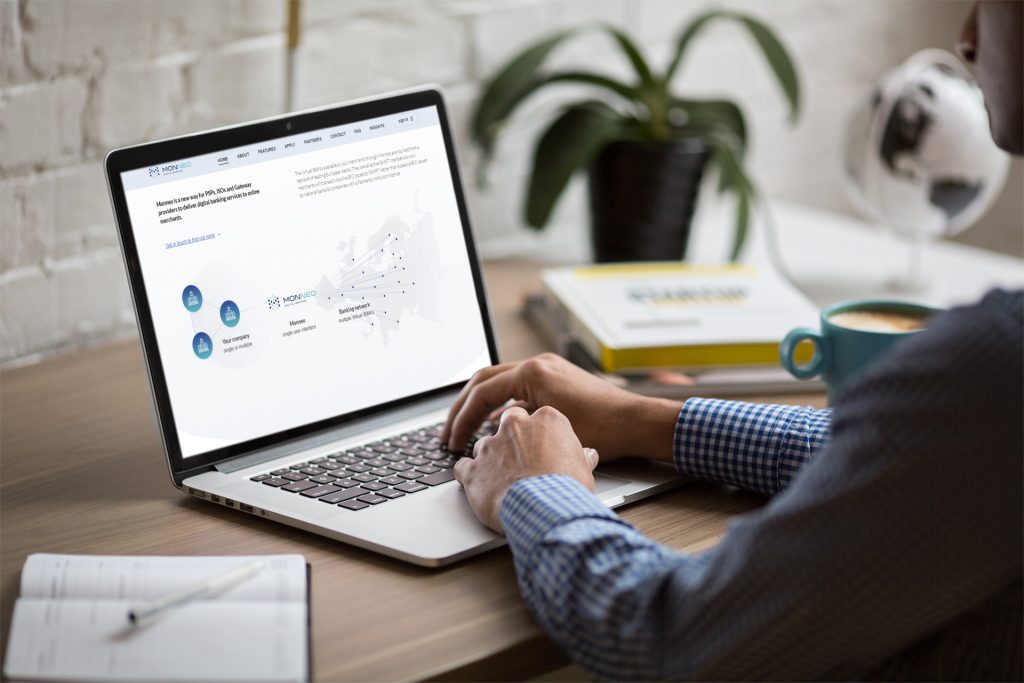 Every year in business comes with its own set of unique challenges, but none more so than 2020.
While many analysts could never have anticipated the impact of the novel coronavirus pandemic on the world economy, there is a general consensus about what firms can do now and moving forward to build resilience against future "black swan" events such as the one currently roiling world markets.
When it comes to the future of banking and finance, forward-thinking firms are exploring the benefits of digital innovations, such as virtual IBANs and digital banking services.
The Advancement of Digital Banking
The advancement of digital solutions goes far beyond online access and control over a certain account and covers a lot more than just online management of cash accounts. In the latest years digitalization in the banking and finance sector extended to sophisticated and customized business solutions, such as the application process for credit lines, payment settlements, or even customized financial guidance based upon a firm's cumulative financial history.
In other words, digital banking promises no less than a revolution in how business is done and those companies that embrace it now will lead the charge tomorrow.
At its most basic level, digital banking has a lot in common with traditional financial services – of course, aside from the method of delivery and the speed of processing things such as applications and payments.
Virtual IBAN accounts stand among the banking innovations that have already proven their benefits for businesses around the world and are quickly gaining more and more popularity because of their accessibility and high level of security and not only.
Among the many advantages of owning a virtual IBAN account, honorable mention are also the multi-currency transaction opportunities and the hassle-free online application process. The multi-currency IBANs provided by Monneo enable businesses located anywhere in the world to transact in over 130 different currencies with speed and ease. The application process literary takes several minutes and can be finalized entirely online.
Not only is this process much faster than the traditional method, but also it is much more resilient given its primarily online delivery mechanism.
What this means in practice is that many of the processes a business would normally complete using physical documents, in-person meetings, or even via telephone are largely handled online. The benefits to both parties are somewhat immediately apparent given how rigorous some processes can be for business.
Banking as a Service (Baas)
These collective services in digital banking are part of a growing segment known as banking as a service, or BaaS.
Perhaps the single biggest trend for 2020 in digital banking, BaaS is being fueled by novel collaboration between traditional high-street firms and fintech companies that utilize the infrastructure, customer databases, or even area expertise of brick-and-mortar firms.
This synergy is providing the sector with explosive growth in both innovation and adoption as a financial services solution for nimble companies seeking new, better ways to perform old processes.
Agility in the Ever-changing Market Conditions
Beyond this innovation and a forward-leaning posture, digital banking also promises a more agile business response with regards to changing market conditions and needs.
This claim is backed up by research from McKinsey which lists among the top benefits for business the fact that digital banking is both more adaptive, innovative, and capable of responding to market conditions and client needs than the staid "stronghold of conservative corporate culture" that is traditional banking services.
Digital banking's ability to improve a system with which many are already familiar is one thing, but there are other efficiencies to consider.
This includes instances cited by McKinsey that enable quicker access and deployment of credit to cash-constrained businesses or those that operate in capital-intensive environments.
Given the difficulty, many firms are facing with liquidity now and during any turbulent market period, knowing that such a digital banking relationship could be actualized towards the company's quick and immediate benefit is something to consider when evaluating financial service providers.