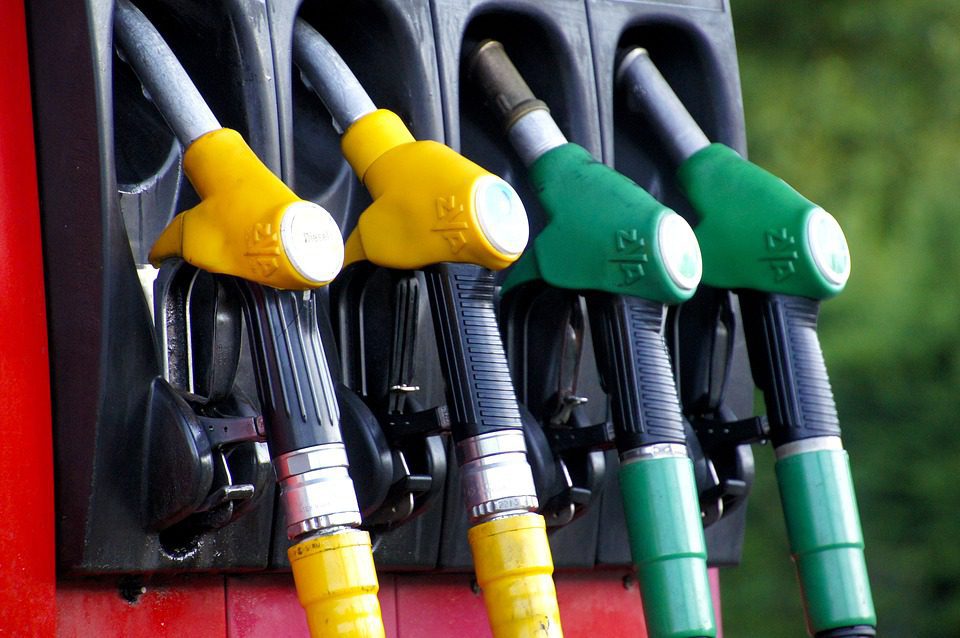 The UK's leading fuel card provider, Allstar Business Solutions, has signed a contract with ITM Power to enable its fuel cards to be accepted at the company's national network of hydrogen refuelling stations – the first fuel card provider to be able to do so.
ITM Power manufactures integrated hydrogen energy solutions designed to enable the use of renewable energy that would otherwise be wasted. It provides clean, sustainable fuel for the next generation of alternative fuel vehicles.
The global hydrogen generation market is set to grow nearly six per cent by 2021. Not only is the demand for the alternative fuel growing, but hydrogen could soon be integrated into all aspects of life, as the UK Government looks for ways to replace natural gas as the principal fuel for household heating across the country1.
Under the deal with ITM Power, Allstar fuel cards will be accepted at ITM Power refuelling stations in addition to stations offering traditional fuels operated by other companies, providing Allstar customers with an integrated cashless payment solution capable of supporting mixed vehicle fleets.
As a result of the partnership, businesses will be able to apply for an Allstar card for all their refuelling needs, simplifying the payments process for their fleets.
Explaining the reasoning behind the deal, Rebecca Markillie, Marketing Manager and PA to the CEO at ITM Power noted: "We approached Allstar after we received a request from a large public-sector organisation. Its employees already used the fuel cards routinely, and wanted to be able to use them to refuel its growing fleet of hydrogen vehicles. We were more than happy to support our customers in this way.
"This new partnership with Allstar will go a long way towards helping us grow the ITM Power network, making our company even more attractive to the burgeoning number of fleet operators managing alternative fuel fleets."
 Paul Holland, Chief Operating Officer at Fleetcor, the parent company of fuel card solutions provider Allstar, added: "By teaming up with alternative fuel providers like ITM Power, Allstar can ensure it is doing everything it can to continue to support fleet operators as they evolve their fleets to suit their changing business needs and, importantly, improve choice for customers."
If you would like to find out more about Allstar's business payments solution, visit: https://www.allstarcard.co.uk/
-ENDS-
For further media information, please contact Vikki McCrindle or Claire Holden at SkyParlour on Tel +44 (0)844 2939 764
Email: vikki@skyparlour.com or claire@skyparlour.com
About FLEETCOR UK
FLEETCOR UK is a subsidiary of FLEETCOR Technologies and markets under the following well-known brands: Allstar Business Solutions, Keyfuels, The Fuelcard Company and Epyx. Allstar Business Solutions is the UK's market leading fuel card provider with over 40 years of industry experience. Allstar offers its customers the largest fuel site network in the UK. The network gives drivers access to all major fuel brands encompassing around 7,700 sites nationwide, which deliver 96% of the fuel pumped in the UK, including motorway sites and lower cost supermarkets.
About ITM Power
ITM Power manufactures integrated hydrogen energy solutions for grid balancing, energy storage and the production of green hydrogen for transport, renewable heat and chemicals. ITM Power was admitted to the AIM market of the London Stock Exchange in 2004. In September 2017 the Company announced the completion of a GBP29.4m working capital fundraise. The Company signed a forecourt siting agreement with Shell for hydrogen refuelling stations in September 2015 and subsequently a deal to deploy a 10MW electrolyser at Shell's Rhineland refinery. Additional customers include National Grid, RWE, Engie, BOC Linde, Toyota, Honda, Hyundai, Anglo American among others.