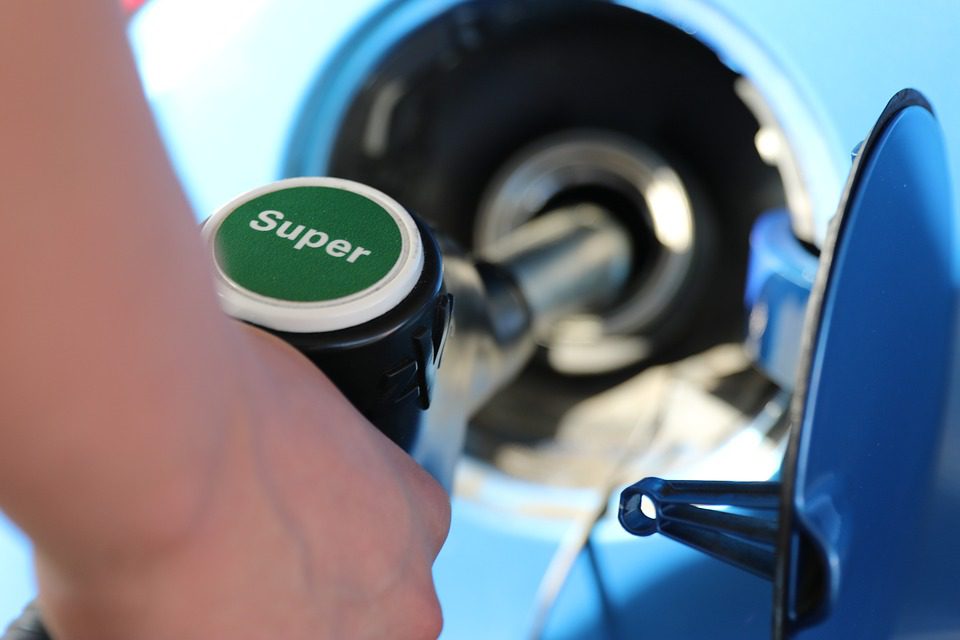 The UK's leading fuel card provider will continue its long association as the primary supplier to help government, public and third sector organisations reduce fleet management costs
Allstar Business Solutions, a part of FLEETCOR UK and the UK's leading fuel card provider, has been selected as a partner for the public sector by the Crown Commercial Service (CCS), continuing the strong relationship that has been in place for more than 15 consecutive years.
Under the new Framework Agreement RM6000 for Fuel Cards and Associated Services, Allstar will enable public and third sector organisations to manage their vehicle fleets more effectively. The framework will support public sector organisations in making an informed choice on the most cost-effective fuel and vehicle service solutions for their fleet operations.
As a long-standing member of the framework, Allstar already supports a wide range of public sector organisations, providing them with access to over 7,700 fuel sites nationwide, including all major oil brands, and 1,800 sites with discounts on diesel. Further, the new Allstar Plus fuel card enables organisations to manage tolls, congestion and parking charges and fuel via one consolidated invoice, saving both time and money.
Organisations that choose to partner with Allstar can also benefit from a multi-brand service maintenance and repair network, with significant discounts at over 9,000 sites nationwide.
Paul Holland, COO, FLEETCOR UK, said: "We are delighted to have been retained by the CCS as a trusted supplier of fuel cards. Government organisations can now continue to benefit from Allstar's cost-effective and efficient service proposition. Further, we look forward to welcoming new public and third sector partners to take advantage of our unique service station access and low-cost Discount Diesel network to improve fleet management processes and drive down costs.''
Previous iterations of The Fuel Cards and Associated Services frameworks have already saved over £1.3 million for UK police forces, £900,000 for ambulance services and £80,000 for fire and rescue services annually by reducing costs associated with fleet management.
Matthew Sparkes, Deputy Director, Crown Commercial Services, said: "The continuation of our successful, enduring relationship with Allstar will continue to help provide financial benefits and efficiencies to public sector customers, whether they have a large vehicle fleet requiring use of the new service, maintenance and repair solution or the local school with a fuel card for their minibus."
For more information on accessing Allstar Business Solutions under the CCS fuel framework, please visit https://www.allstarcard.co.uk/contact-us/.
For more information on the CCS Fuel Cards and Associated Services framework, please visit http://ccs-agreements.cabinetoffice.gov.uk/node/7047.
ENDS
About FLEETCOR UK
FLEETCOR UK is a subsidiary of FLEETCOR Technologies and markets under the following well-known brands: Allstar Business Solutions, Keyfuels, The Fuelcard Company and Epyx. Allstar Business Solutions is the UK's market leading fuel card provider with over 40 years of industry experience. Allstar offers its customers the largest fuel site network in the UK. The network gives drivers access to all major fuel brands encompassing around 7,700 sites nationwide, which deliver 96% of the fuel pumped in the UK, including motorway sites and lower cost supermarkets.
About Crown Commercial Service
The Crown Commercial Service (CCS) brings together policy, advice and direct buying; providing commercial services to the public sector and saving money for the taxpayer.
We've brought policy, advice and direct buying together in a single organisation to:
Make savings for customers in both central government and the wider public sector
Achieve maximum value from every commercial relationship
Improve the quality of service delivery for common goods and services across government
We work with over 17,000 customer organisations in the public sector and our services are provided by more than 5,000 suppliers.
We operate as a trading fund under the Government Trading Funds Act 1973. Our offices are in Liverpool, Norwich, Newport, Leeds and London.
Media Contacts
Claire Holden | SkyParlour
+44 (0)330 043 1315
Michael Banner | SkyParlour
+44 (0)330 043 1315