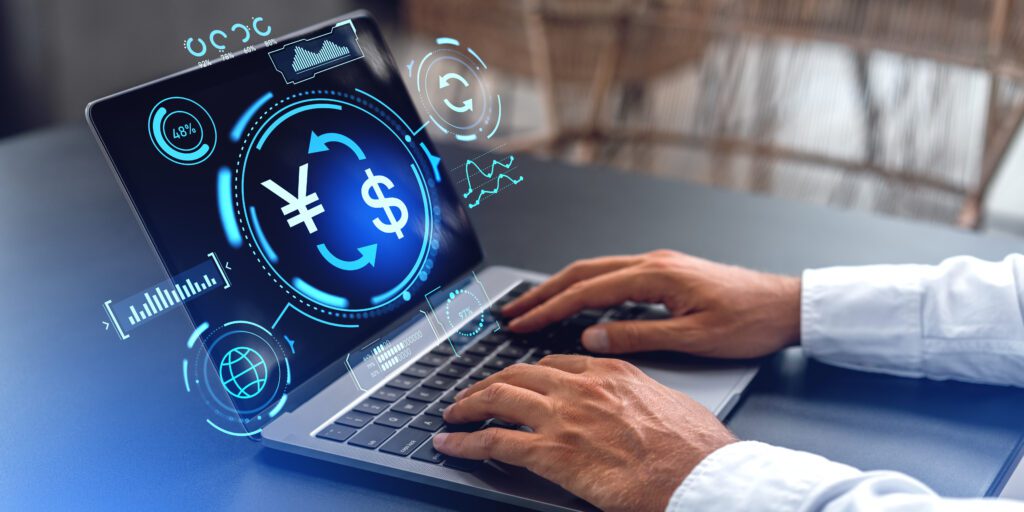 Asia is the largest and most populous continent in the world, home to more than 60% of the global population – some 4.56 billion people.
This vast region spans over 50 countries and boasts a remarkable linguistic diversity with over 3,000 distinct languages spoken amongst its inhabitants, making it one of the most vibrant and diverse economies in the world.
It also represents the second-largest consumer market worldwide, offering one of the most significant opportunities for business expansion. It's no wonder then, that the APAC region more broadly is predicted to account for ~40% of the global economy and consumption and over 50% of global GDP by 2040.
But while Asia's unique characteristics certainly make it an enticing place to live, travel and do business, they also present significant challenges for domestic and foreign firms operating within the region. Asian languages are notoriously difficult for native English speakers to master. Not only does it involve understanding the meaning behind each word, but also the context in which the word or character sits. The Chinese language, for example, has unique grammatical and sentence structures, and oftentimes the same character, when used in combination with other characters, can lead to vastly different meanings. Southeast Asian and Middle Eastern languages are widely understood to be significantly more challenging to translate as a result of these contextual and grammatical differences which are not present in most Western dialects.
Businesses looking to expand throughout Asia must carefully consider the legal and regulatory frameworks specific to their jurisdiction. These requirements often mandate that KYC documents, such as proof of identification, incorporation certificates, annual returns, financial statements or letters of engagement be translated into the official language of the country in which the business is headquartered. Some countries also have legislation that designates an official language to which KYC documents must be translated for legal or administrative purposes.
The importance of knowing the customer/merchant for the payment industry
Know Your Customer (KYC) and Know Your Business (KYB) checks are a foundational pillar of strategic expansion. They form a vital component of financial crime prevention, ensuring that firms are able to seamlessly onboard and do business with legitimate customers whilst identifying bad actors and in turn preventing them from exploiting the system. Information pertaining to the beneficial ownership of legal persons can be obtained from a number of sources, including company registries, the company itself, Designated Non-Financial Businesses and Professions (DNFBPs), and other national authorities, such as tax authorities or stock exchange commissions. Leveraging a combination of data sources serves to better verify or/and monitor the information on beneficial ownership and ensure the accuracy of the information. As a result, adopting a "multi-pronged" approach to client onboarding is recommended by the Financial Action Task Force (FATF).
Criminals who launder money attempt to hide the true source of their wealth when they engage in business and banking relationships. They may do so by lying or presenting documents that are false, stolen or contain information that has been deliberately mistranslated. Firms must therefore employ rigorous processes to translate and validate information in foreign language documents to unearth hidden risks and identify errors when communication is made via an interpreter. Translating documents destined for due diligence exercises is therefore a critical task that must be handled professionally, and many firms rely on manual translation performed by professional linguists to ensure that information supplied by prospective and existing clients is correct and accurate. While professional translators may be able to accurately translate documentation, manual approaches ultimately leave a lot to be desired.
Lost in translation – the challenges of a manual approach
The most recent WEF Global Competitiveness Report ranks the Asia-Pacific market as the most competitive in the world. To realise success in such a market, firms must strike a balance between compliance and client acquisition. In this context, manual document translation fails to offer businesses the scalability or reliability needed to confidently onboard customers at pace across Asia.
Errors – people make mistakes, and in the context of onboarding, such errors carry significant regulatory and reputational risk for banks, particularly when it comes to financial crime compliance. Some firms attempt to augment their translation capabilities with machine translation plugins, however the quality of such software varies greatly depending on the complexity of the input language, and many technologies simply offer word-for-word translations which, in the context of Asian translation, fails to meet the mark.
Time is money – onboarding customers requires detailed analysis of internal (company information, identity documents, financial statements) and external (open-source intelligence, watchlists, sanctions lists, UBO data) data. Manually reviewing and translating each of these documents to build a reliable picture of customer risk is hugely time consuming, not only does this represent a huge cost burden to firms in terms of salaries, but it reduces their time-to-revenue by slowing the pace at which they can onboard new customers and businesses.
Skills are scarce – Many Asian languages are notoriously difficult for Westerners to master, making translation into English, where native English speakers are essential to high-quality translations fairly difficult. In the opposite direction, although there are many English-speaking Asian translators available, the pool of quality translators who speak English at a near native level and have a nuanced understanding of Western culture is far smaller. When translating technical documents, a major challenge and, probably the most prominent one, is accurately interpreting the meaning of specialised technical terms and jargon. Although this may seem self-evident, a technical manual translation also requires technical expertise on the part of the translator.
In order to adopt a risk-based and scalable approach to KYC, businesses must be confident in the reliability of their data. It is therefore critical that organisations are able to efficiently and accurately translate public documentation and information provided by clients themselves to gain the necessary assurance to onboard legitimate entities and identify bad actors.