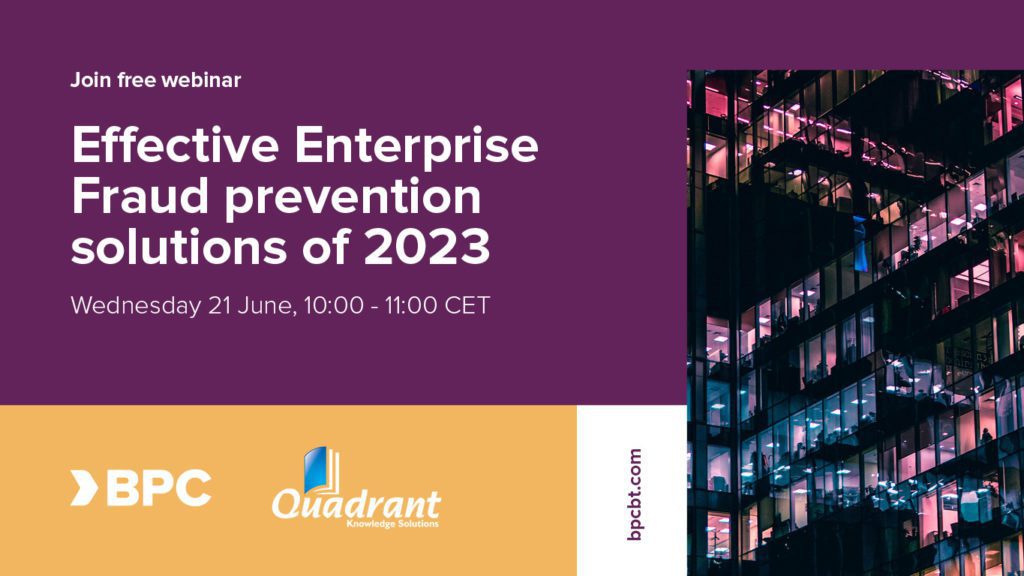 In an ever-evolving landscape where fraudsters use increasingly sophisticated techniques, keeping your business safe is paramount. The key to successful fraud management? Proactive prevention. Dealing with fraud after it's occurred can be not only costly but also harmful to your brand's reputation.
We'd like to invite you to our exclusive webinar co-organised with Quadrant Knowledge Solutions, titled "Effective Enterprise Fraud prevention solutions of 2023 – what are the market trends, solutions and best practices for banks to fight fraud.".
Our session is essential for banks, financial institutions, and enterprises of all sizes that aim to ensure the safety of their customers and transactions.
During this webinar, you will discover:
The profiles and tactics of 2023's fraudsters

Current trends in fraud prevention

The most effective Enterprise Fraud Management solutions available to combat fraud

Strategies businesses employ to successfully fight fraud
Webinar Details:
Date: Wednesday  21 June
Time: 10:00 – 11:00 CET