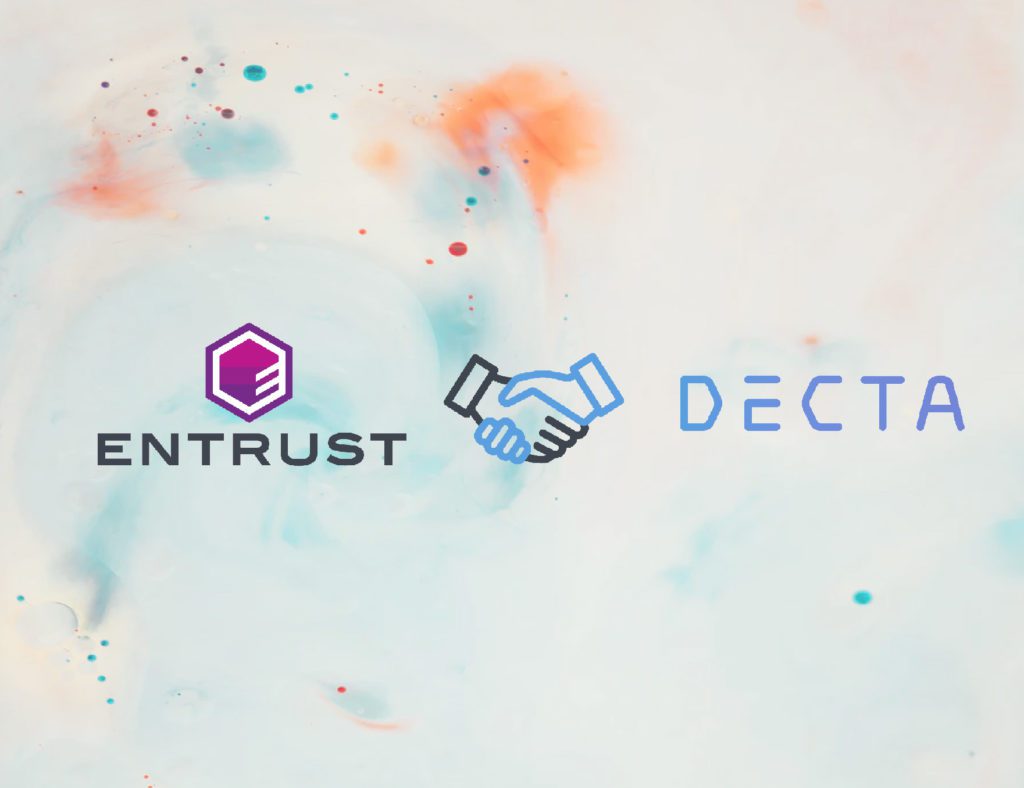 DECTA, a global payment processing company, has launched a Payment Card Digitization and Technical Payment Processing service in partnership with Entrust, a global leader in payments, identity and data protection. Combining DECTA payment processing with the Entrust Digital Card Solution (formerly Antelop), the service is designed as a single point of contact for card-issuing financial institutions and enables payment card digitization, payment tokenization, and processing of tokenized transactions.
"This service is not only a great collaborative effort, it is also an outstanding chance to support things we strongly believe in: innovation, fair competition and equal opportunities," said Santa Kirsbauma, Board Member, Product Offering at DECTA.
Digital payments are a crucial part of modern commerce. Adapting to this shift in consumer payment habits is essential for banks, credit unions and fintechs to stay competitive in how they meet the expectations of their customers and partners and open new opportunities. However, these institutions occupy a middle ground between card issuance, payment data tokenization, technical transaction processing, and infrastructure administration – presenting costly challenges. For example, running an in-house payment tokenization and processing solution is costly and complex, and historically there has been no single vendor that could provide all of these services, forcing banks and credit unions to juggle multiple third-party vendors.
The technology partnership between DECTA and Entrust provides a solution, offering a timely and cost-effective way for banks, credit unions and fintechs to provide cardholders a comprehensive digital card experience from a single technology source. 
"Through this technology alliance between Entrust and DECTA, banks, credit unions and fintechs gain the technology they need to deliver the digital card experience — access card digitization, payment tokenization and tokenized transaction processing – without having to manage multiple vendors. Working side-by-side with the DECTA team, we are happy to help financial institutions succeed by providing them with a one-stop shop that enables a comprehensive digital experience for their cardholders," said Timothée Grüner, Director Business Development Digital Card Solutions at Entrust.
The service provides full integration with Mastercard & Visa as well as multiple eWallets (Apple Pay, Google Pay, and Samsung Pay, and others). The solution is cloud-based with 99.99% uptime and can be customized to meet client expectations. Features include clearing and reconciliation, fraud and dispute management and more, backed by a 24/7 customer service center. 
Entrust keeps the world moving safely by enabling trusted identities, payments and data protection. Today more than ever, people demand seamless, secure experiences, whether they're crossing borders, making a purchase, accessing e-government services or logging into corporate networks. Entrust offers an unmatched breadth of digital security and credential issuance solutions at the very heart of all these interactions. With more than 2,500 colleagues, a network of global partners, and customers in over 150 countries, it's no wonder the world's most entrusted organizations trust us. www.entrust.com. 
DECTA is a PCI DSS Ver 3.2 certified payment card processor, fully compliant with the Mastercard/Visa mandatory security requirements. We provide payment processing services to Banks and Fintechs across the EU, UK, and APAC region.
As an ISO 27001 and ISO 9001 certified 3rd party processor, we are passionate about automation, bringing our customers the full scope of API-based services available for 3rd party system integration out of the box. Every customer journey with DECTA starts with the service implementation, thus we constantly redesign and optimize our internal processes to create simply excellent customer experience, which is delivered within industry-record time frames allowing to save on 3rd party costs and start your business faster. www.decta.com