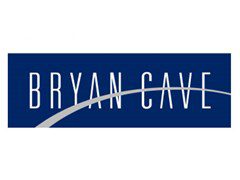 LONDON, December 11, 2015 – International law firm Bryan Cave LLP has appointed Jane Jee as a key member of the firm's global Fintech and Prepaid & Payments Association Teams. Jee has over 20 years in both commercial and legal roles.
After qualifying as a barrister, Jee gained uniquely broad experience in card, Internet and mobile payments. Jee served as managing director at the credit card issuing and acquiring organisation Access before becoming divisional manager at the smart card electronic cash system operated by revolutionary Mondex International. Jee was employed in head of legal and compliance roles at Geoswift, Secure Trading andWorldPay, where she helped grow the business by over 50%.
Most recently, Jee has undertaken legal and compliance consultancy work for a wide variety of companies including Internet payment gateways, mobile phone payment companies, e-money issuers, pre-paid card companies and money transmitters.
Jee will work closely with Partner Judith Rinearson, a renowned expert on emerging and digital payments (and co-chair of the firm's Global Fintech and Prepaid & Payments Association Teams). Rinearson moved to London from the firm's New York office in September 2015 to introduce the firm's payments capabilities to European clients and US clients operating in Europe. Jee's appointment forms a significant step in expanding the teams in London. Rinearson and Jee will be speaking at the firm's introductory webinar on Opportunities within Fintech & Payments Association in Europe on 21 January.
Rinearson commented: "Jane brings an immense knowledge of fintech and emerging payments to Bryan Cave and we are delighted to welcome her. She has a remarkable mix of commercial knowledge and legal acumen for which Bryan Cave has such a strong reputation, and I look forward to working closely with her to build the firm's global capability in this increasing important and exciting sector."
Jee commented: "Bryan Cave is at the forefront of this rapidly expanding area and the perfect place to develop my practice. Having worked for a number of prominent businesses in the payments market, I look forward to applying my experience within this burgeoning sector and leveraging my strong network of contacts to promote Bryan Cave's capabilities."
Carol Osborne, Bryan Cave's managing partner in London, commented: "We continue to attract legal professionals who want a different experience within private practice and who recognise the opportunity to be part of an entrepreneurial team from day one of their arrival. Recent hires are drawing attention to our approach to market, which in this industry is unique."
Jee's arrival is the seventh appointment to Bryan Cave's London office in the last six months.    See https://www.bryancave.com/en/offices/london.html