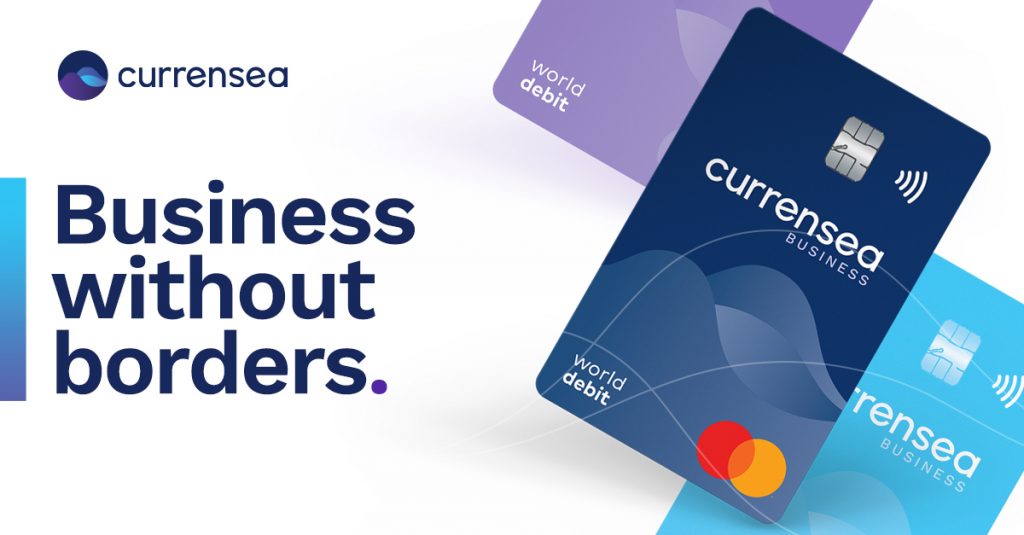 Built on Open Banking, Currensea's debit card enables SMEs to make international transactions with no bank charges and no need to set up a separate bank account, removing the hassle and admin of managing multiple accounts
Currensea offers the best exchange rates possible; zero payment fees; 24/7 interbank exchange rates; with payments

covered by Mastercard's chargeback protection

and benefiting from the Worldwide Mastercard acceptance network
Strategic partnerships with global players like Mastercard have helped Currensea become the world's first Card Based Payment Instrument Issuer (CBPII)
Currensea has amassed over £5m in funding, attracting the likes of the former CEO of Amazon UK and former CIO of WorldPay to its board
British fintech Currensea is today launching a first-of-its-kind open banking debit card for small businesses, enabling them to make international transactions through their existing bank account without any of the charges and with low fees competitive with the leading challenger banks. 
The new debit Mastercard frees users of the hassle, admin and due diligence required when creating and managing multiple business accounts. Currensea also offers 16 interbank currencies, including the South African Rand and Thai Baht, which no other UK provider currently offers fee-free. Its physical cards are developed by payment services provider, allpay.
Currensea's business debit card is completely free to use – and comes with features including:
The best exchange rates possible 

0% FX charge, compared to the average 3.25% bank charge

16 interbank currencies

24/7 interbank exchange rates

Zero ATM withdrawal fee up to £500/month

No hidden charges
Founded in 2018 by JPMorgan and Barclays alumni and launching in January of this year, Currensea's consumer card has been used in over 120 countries despite coronavirus limiting international travel. The consumer card offers the same benefits as the SME service: frictionless, cheap transactions on imports and while travelling abroad, without the need and admin of yet another bank account to set up and manage. 
Since its founding it has also attracted some big names to its board, including the former UK CEO of Amazon UK, the former CIO of Worldpay and the co-founders of Booking.com, as well as amassing £5m in funding. 
James Lynn, co-founder of Currensea, said:
"Following the success of our consumer launch, it was a no-brainer to offer the same service to SMEs. SMEs share many of the same consumer pain points, but in a way they're even harder hit by the pain points associated with international spending because the process of setting up a bank account is even more complex and costly, especially as they grow and scale. There's a lot of due diligence and admin involved – something businesses can do without – and that's what Currensea is here to remove, while also offering compelling rates in the process."
Currensea has been working closely with Mastercard, which enabled them to become the world's first Card Based Payment Instrument Issuer (CBPII). Mastercard's proposal is integrated across Currensea's B2C and B2B offerings, meaning payments via the Currensea debit card are covered by Mastercard's chargeback protection and are accepted at millions of locations worldwide.
Edoardo Volta, Head of Fintechs at Mastercard, comments:

"We've been working closely with Currensea over recent years, and are committed to supporting them as they promote their consumer and business offerings to travellers and SMEs alike. We're incredibly excited about their potential and look forward to continuing to develop innovative solutions with them in the years to come".
For more information on Currensea, please visit https://www.currensea.com/business.