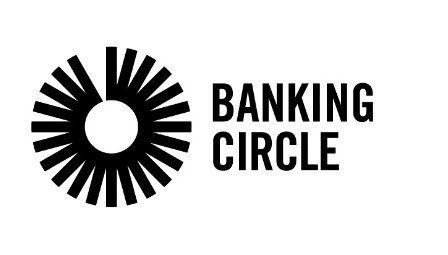 Juniper Research Future Digital Awards go to innovative solutions from financial infrastructure provider
London, 1st October 2020 – Following a record number of applications, Banking Circle has been awarded two prestigious awards in the 2020 Juniper Research Future Digital Awards. The innovative financial infrastructure provider was awarded the Lending Platform Platinum Award for Banking Circle Lending, and a Gold Award for Banking Platform Innovation.
Now in their 12th year, the Juniper Research Future Digital Awards recognise organisations that have made outstanding contributions to their industry and are positioned to make a significant impact in the future. The Fintech & Payments awards programme honours the best technologies and leading players across the sector.
Anders la Cour, co-founder and Chief Executive Officer of Banking Circle said of the double win: "As a business we have always been committed to developing new solutions rather than adapting existing ones that will undoubtedly end up not fit for purpose. We are not just building for today; we are building for a payments world that is ever evolving. It is fantastic for the entire team to receive the recognition of this innovation and dedication, through these latest two award wins.
"Banking Circle's proprietary technology platform comprises smaller components and services built within a decoupled architecture where it is much easier to replace or update individual elements without impacting other services. It is also possible to add new functionality and new connectivity far more quickly. Our solutions have won multiple awards since launch, and we are delighted to have now won two Future Digital Awards, recognising the importance and value of our financial infrastructure platform and lending solutions."
The innovative Banking Circle Lending solutions provide financial institutions with the ability to offer their merchant customers a fast, transparent, flexible, low-cost, and easy-to-manage loan solution. Where once smaller businesses were unable to achieve global ambitions due to a lack of necessary funds, Banking Circle Lending is improving financial inclusion by giving financial institutions the ability to offer SMEs fast access to loans and receivables financing with flexible repayment options.
END
About Banking Circle
Banking Circle is a financial infrastructure provider to Payments businesses and Banks. As a fully licensed bank, free of legacy systems, Banking Circle technology enables payments companies and banks of any scale to seize opportunities in the new economy – quickly, at low cost and in line with high standards of compliance and security – with direct access to clearing that bypasses old, bureaucratic and expensive systems.
Banking Circle solutions are increasing financial inclusion. From accounts to lending, international payments to settlements and FX to compliance, Banking Circle technology is helping thousands of businesses transact across borders in a way that was previously not possible.
Banking Circle is owned by EQT VIII and EQT Ventures in partnership with Banking Circle's founders. Headquartered in Luxembourg, Banking Circle has offices in London, Munich, Amsterdam and Copenhagen.