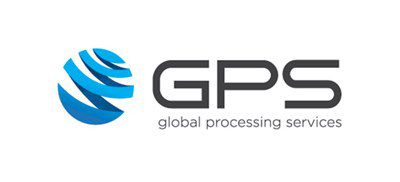 GPS technology will power Lanistar's polymorphic debit card as the fintech challenger seeks to capture the Millennial and Gen-Z market
London, UK – 2nd November : Leading payments issuer processor, Global Processing Services (GPS), today announces its partnership with fintech challenger Lanistar, ahead of the launch of their alternative banking product later this year.
Through the partnership with GPS, Lanistar leverages GPS' proven Apex issuer processing platform, taking advantage of the rich suite of APIs which are continuously growing and evolving, as well as utilising  real-time data feeds to directly manage  account holder balances, transactions, enriched data, and the latest innovations in security & fraud protection. The partnership also enables Lanistar to manage its partner network and enhance the features of its proposition through PSD2 Open Banking.
Gurhan Kiziloz, Chief Executive Officer of Lanistar, commented: "Lanistar is here to disrupt the banking industry entirely, and we need to work with the best partners to make that happen. By working with GPS, we will be able to manage and process our cardholders' transactions seamlessly and provide the slick customer experience that traditional banks are lacking."
Launching in 2020 Q4, Lanistar is a hassle-free banking alternative that is revolutionising how customers streamline their money. The company will provide a customer-centric alternative to the personal finance offerings provided by incumbents in the sector, enabling users to consolidate eight bank cards into one.
Inspiration to start the fintech came from Kiziloz, who had himself experienced disappointment with the money management tools provided by high-street banks. Eager to provide a remedy, Kiziloz applied his business nous to the world of fintech by bringing a game-changing product to market.
With the expertise of its partners, Lanistar aims to reach a £1bn valuation in the next few years and hopes to tap into the lucrative millennial and Gen-Z market, creating a customer base which is looking to take advantage of lifestyle brands to enrich and make their daily lives easier.
Neil Harris, Group Chief Commercial Officer of GPS, added: "As The PayTech PioneerTM, GPS prides itself on working with some of the most innovative fintechs in the ecosystem, and Lanistar is no exception. Their use of cutting-edge technology, particularly polymorphic technology, as well as their innovative engagement on social media, are clear differentiators that sets them apart from other fintechs in the market, all whilst seeking to disrupt the status quo and shaking the banking stalwarts from their slumber. Lanistar are a truly engaged and exciting fintech to work with, and we very much look forward to supporting their journey as they look to establish themselves as the go-to banking alternative product of choice for millennials and Gen-Z."
ENDS
About Global Processing Services (GPS)
Global Processing Services (GPS) is the trusted and proven go-to payments processing partner for many of today's leading challenger brands, including Revolut, Starling Bank and Curve.
Founded in 2007, GPS's highly flexible and configurable platform places the control firmly in the hands of global fintechs, digital banks and e-wallets, enabling them to deliver rich functionality to the cardholder.
GPS is certified by Mastercard and Visa to process and manage any credit, debit or prepaid card transaction globally, with offices in London, Newcastle, Singapore and Sydney. Whilst offering the agility, innovation and flexibility required by brands supporting the ever-changing needs of today's consumer, it is also equipped to meet the stringent standards required by Tier 1 banks and has integrations with more than 40 issuing banks and operates programmes for 180+ clients in 60 countries, using over 150 currencies.
For more information, please visit https://globalprocessing.com
About Lanistar
Lanistar is a hassle-free banking alternative that is revolutionising how customers streamline their money through cutting-edge technology. Founded in 2019, Lanistar is developing a new service, which will tap into polymorphic technology, providing superior security and premium customer service. The company aims to reach a £1bn valuation in the next few years.
For more information, please visit https://iamlanistar.com
Media Contact
Becky Sales
SkyParlour