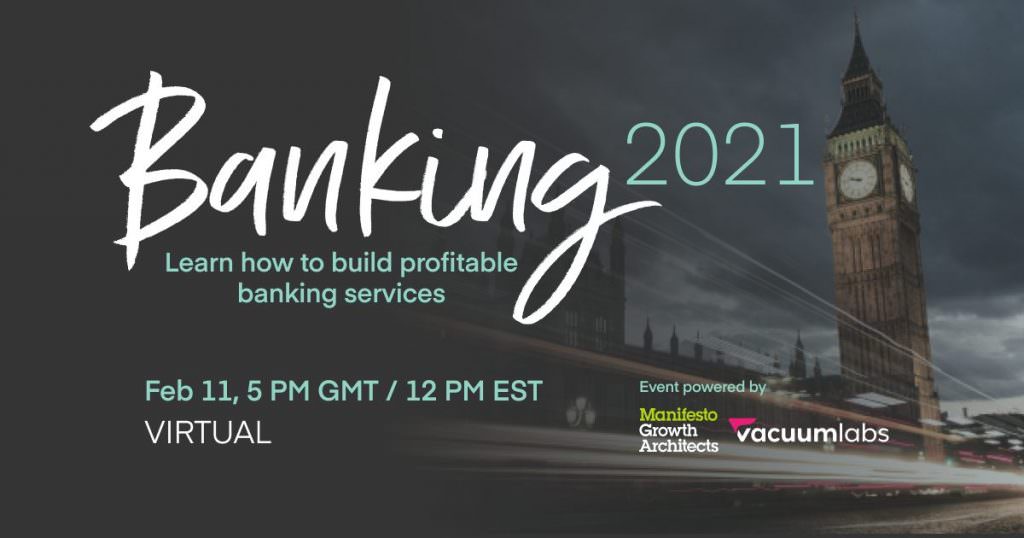 Virtual Zoom Event (free)
Thursday, February 11, 2021, 5PM GMT / 12PM EST
Everything you need to know to build banking services from scratch. Manifesto and Vacuumlabs have combined years of experience, to create a single approach that links together all the expertise and capabilities you need to design, build and scale new banking services.
This webinar is a perfect guide for your journey to creating digital banking services, large or small, for your brand, customer base, and long term predictable revenue.
Listen to the talks & panel discussion with the industry experts and let us guide you through the process of how profitable banking services are being built. Followed by series of roundtables to network and continue in the discussion.
Find out more about the event and register for free here:  https://www.vacuumlabs.com/banking2021