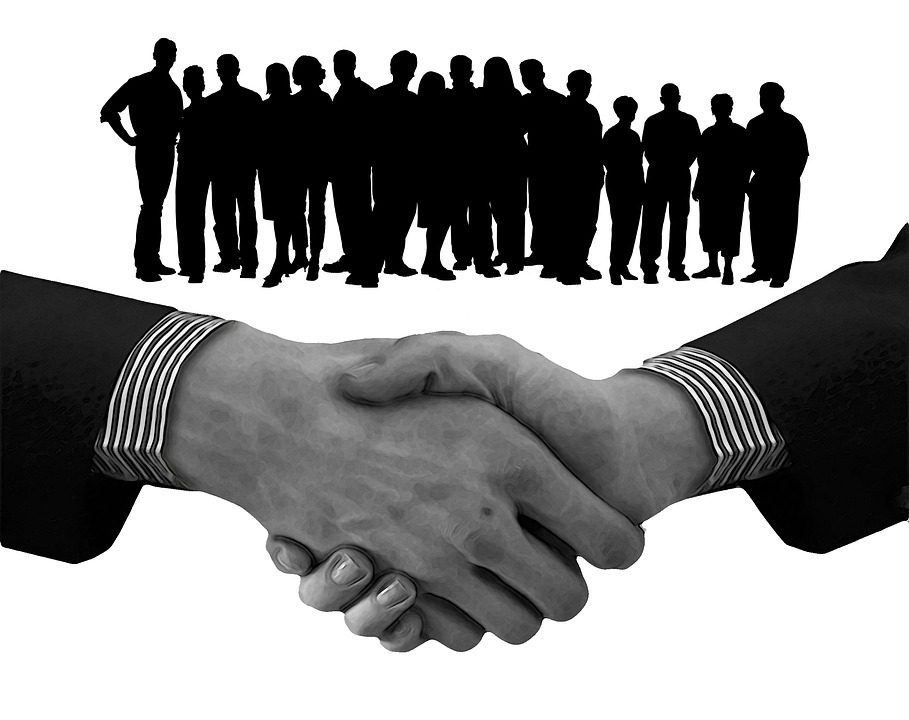 Banking and cloud computing veterans join as non-exec directors
Sights set on driving adoption of Fortytwo Data's machine learning and Big Data solutions at institutions around the world
London, 19 January 2018 – AML and Big Data specialist Fortytwo Data has bolstered its top team with the arrival of Deutsche Bank's technology COO Neil Smith and SAP cloud software lead Melissa Di Donato.
Neil and Melissa join the London-based machine learning pioneer as non-executive directors to help drive the expansion of the business and adoption of its Big Data platform at institutions around the world.
Both bring a wealth of experience and impressive CVs.
Neil began his career in Deutsche Bank's risk division where he focused on transforming the way the company delivered efficiencies through technology.
He has held a string of other influential roles, including Chief Financial Officer (CFO) of the bank's infrastructure division, COO Operations and Technology and Global Head of Real Estate and Purchasing.
Melissa is Chief Revenue Officer for SAP's S/4HANA Cloud product, responsible for overseeing sales for all Cloud ERP (Enterprise Resource Planning) solutions globally.
She has spent 20 years delivering innovative cloud solutions for business and, prior to SAP, was EMEA & APAC Vice President of Sales at Salesforce.
In 2016, Melissa was named one of the Top 10 most influential women in UK technology, awarded the Technology Woman of Achievement award by Women in the City and was ComputerWeekly's 2015 Personality of the Year UK for Cloud Computing.
Julian Dixon, CEO at Fortytwo Data, said: "It's a pleasure to welcome both Melissa and Neil aboard. They've got decades of experience behind the and their appointments will help us to really drive our cutting edge offer to clients globally."
Melissa Di Donato added: "Everyone knows what Big Data is now but the vast majority of firms are yet to truly explore its potential.
"We're going to change that and ensure London is at the cutting edge."
Neil Smith commented: "The AML industry is right on the cusp of one of the biggest technological revolutions in its relatively young life and I'm looking forward to being a part of that.
"Julian and his team are working on some truly exciting cutting-edge tools and it's going to be exciting to be at the forefront of blowing the industry's cobwebs away."
— ENDS  —
Notes to Editors
Neil Smith's LinkedIn.
Melissa Di Donato's LinkedIn.
About Fortytwo Data
Fortytwo Data specialises in cutting-edge Big Data, Anti-Money Laundering (AML) and Sanction Screening technology. Its platform is used by banks and financial services firms of all sizes to reduce cost and operational/reputational risk using machine learning and automatic rule generation.
For more information and media enquiries:
Neil Millard
07803 560 331
Anthony France
07970 727995
ENDS