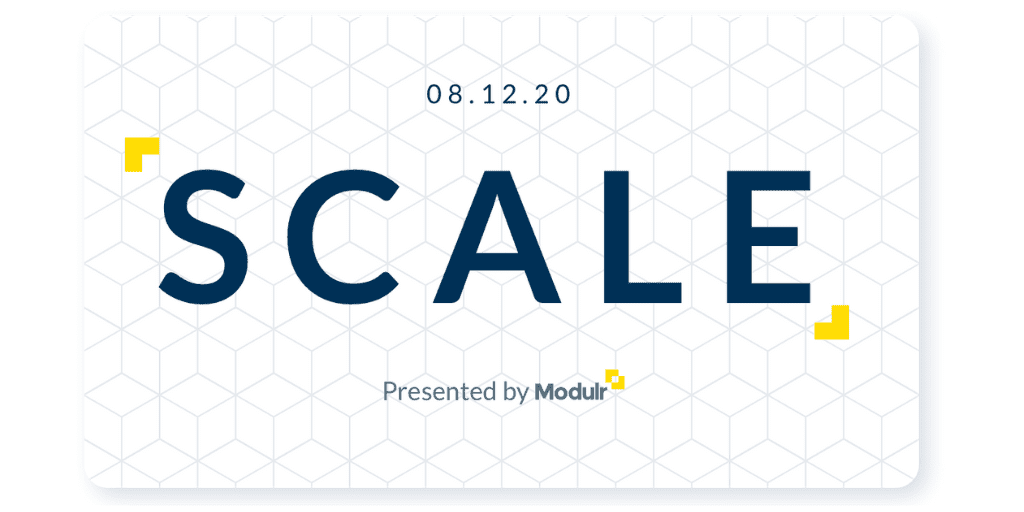 A deckless virtual payments experience like no other
The SCALE story
Why SCALE, you ask? Because that's exactly what our founders asked once upon a time.
Modulr was formed to resolve the frustrations our founders experienced with payments in their previous business.​ 'Why is it so difficult to SCALE our business?' they asked.
They were doing everything right and had all the required experience in the financial industry, and yet still a scalable, flexible and reliable payments solution eluded them.
So they set about creating a solution that's sole purpose in life was to provide digital businesses with a scalable payments infrastructure to enterprises and SMEs alike, and that's where we, Modulr, come from.
Our mission is to provide beautiful efficiency to the entire business payments ecosystem by making payments efficient, easy and relevant, one business at a time.
We know our partners understand their sectors intimately, and we also know their end users would use them for everything if they could.
So that's what we're doing – we're giving our partners the ability to embed payments, rather than resell third party solutions, so they can offer those sector-specific innovative solutions, delight customers, become sticky and – you guessed it – scale.
That's why startups, scaleups and enterprises choose to be powered by Modulr.
Because we all want to scale. And our customers love to scale. Being powered by Modulr gives you the infrastructure to scale. So, from Revolut, one of Europe's biggest FinTechs and Mode, one of the most innovative crypto businesses on the market, to Salary Finance, who are transforming people's lives through financial well-being, we're proud to scale their payments.
So that's why the clever people in Marketing called our summit SCALE.
Here's what you can expect from SCALE:
The current state of the world has caused a major shift in how we run events – but with Modulr, you can expect a different experience.
No boring panels, decks or bad webinar platforms. Just thought provoking content sessions delivered in an entertaining and innovative way to our customers and those just getting to know Modulr.
We're proud to say that Modulr's events receive a 96% approval rating from our attendees. In parallel, the world of payments is changing at a rapid pace.​ New payment forms and new industry players are appearing that are changing the way commerce fundamentally operates.​
Regulation is accelerating, opening up new opportunities as well as creating more complexity.​ Electronic payment volumes continue to grow providing exciting opportunities.​
This event is designed to provide inspiration for business leaders from enterprise to SMEs and everything in between who are facing a moment of critical change in the way they do business and who want to shape how it develops.
Who's coming?
200+ of the most influential minds in the payments infrastructure
All involved in payments technology are welcome. Whether you're a CFO, CTO, or a Product Manager, then this is a must-attend event.
Why get involved?
Access to 200+ business leaders
Branding on marketing materials
Invites for your customers and prospects to an engaging industry event
Additions to the virtual swag bags distributed to each attendee
Theme: Where's the hidden cost in payments?
Taking inspiration from  our 2020 annual research, it's time to find the hidden cost in payments and get over the inefficiencies gap.​
The details:
Date: Tuesday, 8 December 2020
Time: 2:00 pm – 5:00 pm GMT
Location: An event delivered straight to your living room or home office
Save your spot
→ https://landing.modulrfinance.com/scale