How to combat financial crime through data sharing and collaboration
February 23 @ 2:00 pm

-

2:55 pm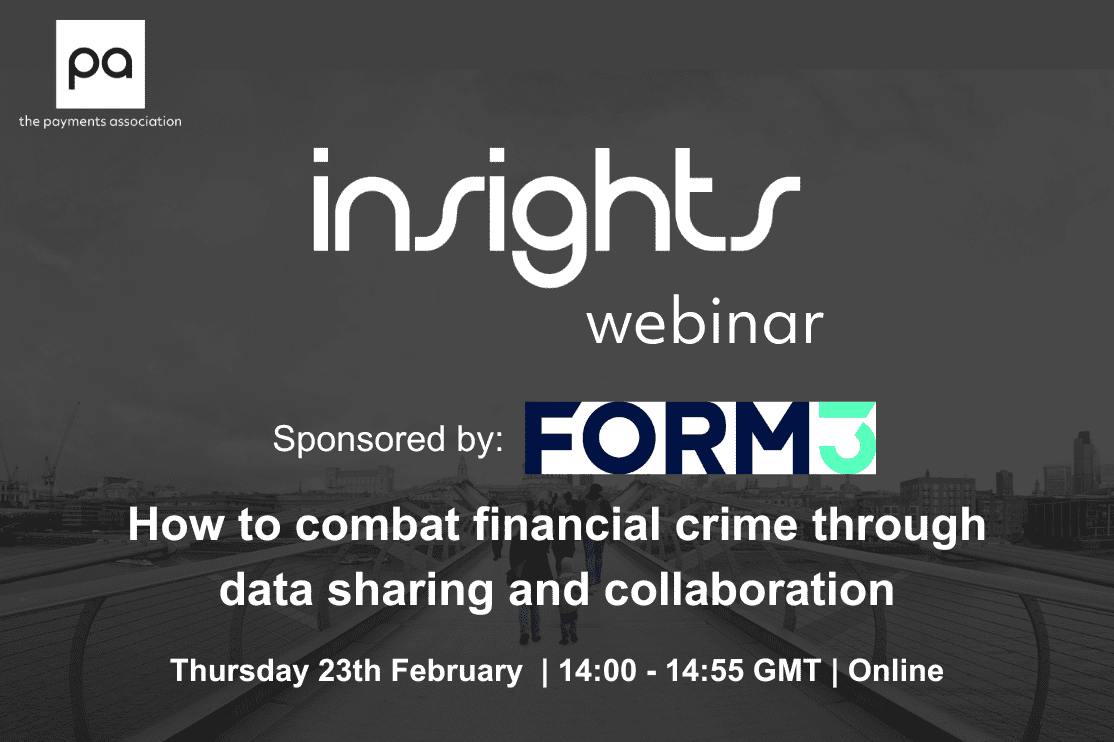 The battle between GDPR/data minimisation and fraud prevention is a tough one to navigate but there is widespread agreement that further collaboration on data is necessary to tackle financial crime.
The Economic Crime and Corporate Transparency Bill will only go so far towards enabling information sharing between certain businesses for the purposes of preventing, detecting, and investigating economic and financial crime. So, what can the private sector do to expedite progress and how can you protect your business from poor data quality?
This webinar, in partnership with Form3, Benefactor of Project Financial Crime, will explore data sharing initiatives and solutions that allow for public-private data sharing, as well as the risks of low collaboration and siloed data.
We will cover:
The current landscape on data sharing
How to deal with the key challenges, both internally and externally
Case studies
The next trance of technology to address the problem
What will change by 2025
Since Financial Crime 360, The Payments Association has hosted a series of webinars on getting to know the criminal, where the blind spots are in your organisation, and what role the Big Tech companies should play to help stop financial fraud.
Now, join The Payments Association's latest webinar to hear our senior expert speakers discussing the next steps in being proactive against financial crime.
Questions you can expect to be answered:
What are the current attitudes towards data sharing and its role in preventing financial crime?
What technology is needed to facilitate date sharing in line with data and privacy laws?
How should companies deal with the key challenges, such as achieving quality internal data and making sure received data is accurate?
How will collaboration work in practice and do what alignments in data capture are needed?
What is working well and how you other businesses adopt similar strategies?
As with most things in the industry, this will be a collaborative exchange of views so please join us to have your say. Plus, you will have the chance to have your questions answered live.
Agenda and speakers to be announced shortly.
Member discounts and passes
Login to your member account
You may be entitled to complimentary passes or discounts, and access to exclusive content as part of your corporate membership. Sign in using your work email address to continue:
Set up your member account
Logging into your member account means you can:
* Availability depends on membership level that has been applied to your Corporate account. Terms and Conditions apply.