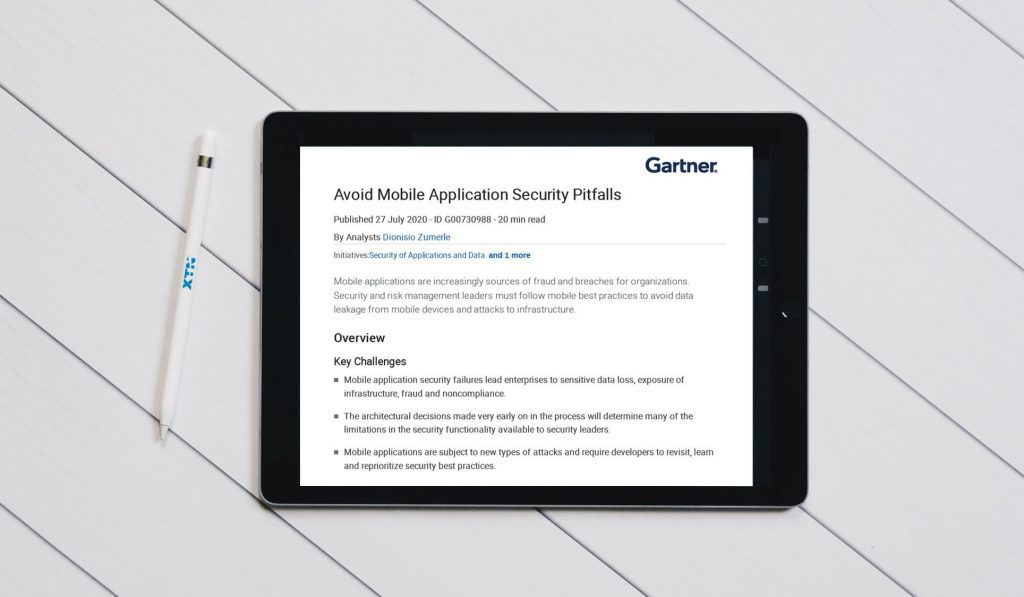 XTN is listed as a Mobile Application Security provider in the latest Gartner research "Avoid Mobile Application Security Pitfalls".
Gartner highlights how Mobile Application Security failures are increasingly responsible for fraud and enterprise breaches. The research shows the main pitfalls and suggests approaches to avoid security failures when developing and using mobile apps.
As XTN, we provide a Behavioral In-App Protection Solution that extends antifraud controls at the endpoint level for both mobile and web channels. We also offer a free trial that can help you fully understand the value of the solution.
Last year XTN had been mentioned in the Market Guide for In-App Protection (G00368169 – July 2019) and in the two last editions of Market Guide for Online Fraud Detection (G00352548 – April 2019/G00719387 – May 2020).
Discover more about XTN Cognitive Security Platform® and get started here cognitivesecurity.xtn-lab.com
Link: https://xtn-lab.com/gartner-avoid-mobile-application-security-pitfalls-xtn/