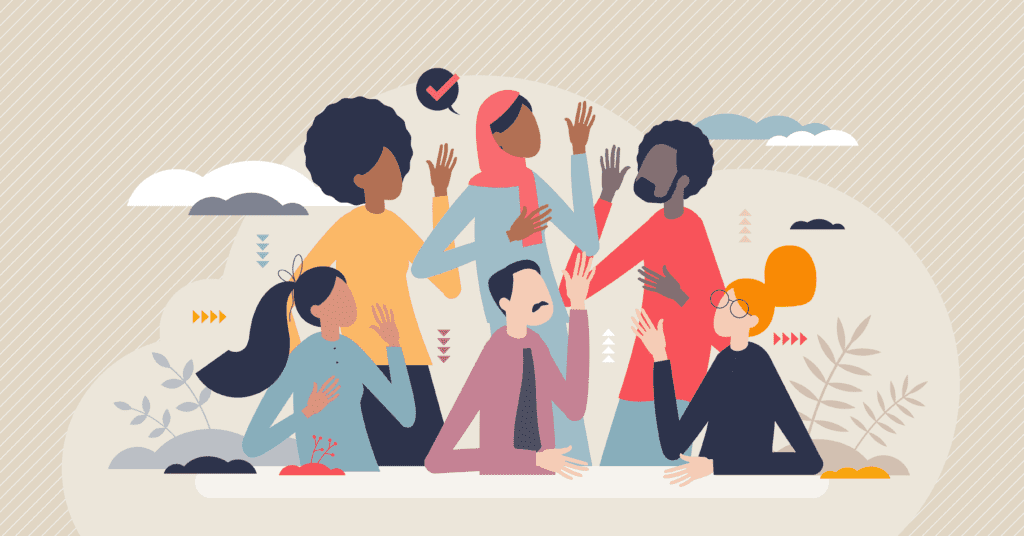 As a lean start-up team, company culture is a collaborative effort and is shaped by all departments. From the outset our leadership team was really focused on creating a great culture that helped fuel our success, but we needed someone to keep everyone honest and ensure we kept coming back to the hard questions. I put my hand up to take on the challenge so that we can shape Ozone API to be diverse, inclusive and best-in-class.
Why are we doing this?
The right company culture acts as fuel for success and ensures people are all working for each other. The worst cultures are those where people internally look for success at the expense of colleagues. We want to get this right.
The added benefits of fostering a great company culture contributes to the organisation's success by attracting top talent, driving innovation, building strong customer relationships, and positioning the company as a trusted player in the competitive fintech landscape.
Over the past 12 months, we have introduced a number of initiatives, including:
A welcoming Onboarding Experience
We set out to create an onboarding experience for new employees that is the best they've experienced; so much so that they tell their friends about it. It's an ongoing journey, but we're obsessed about making it a bit better every time. And we've been clear to all of our leaders that this is a really important objective.
Even before a new starter joins, we send them a goody bag and communicate a clear outline of what to expect during their onboarding. The first few weeks are about ensuring people are set up for success and get to meet everyone, from the board to their day to day team, rather than just being thrown straight in at the deep end with a long list of tasks.
We are optimising and trialling an Onboarding Bootcamp which takes place over two mornings, and we've introduced a buddy system to help our remote-first team members feel welcome and supported as they find their feet.
Monthly Knowledge Sharing Sessions & Virtual Team Hangouts
Each month we host a Knowledge Sharing Session where anyone in the business can volunteer to present on a relevant topic of their choice. We have had interns present how to build a business case to more senior team members offering insights into their region.
After an interactive 30 minutes, we split into breakout rooms and have casual water cooler chats with colleagues who are scattered across the globe. It's a great way for team members, who you may not work with on a daily basis, to connect.
A Performance Management System that sets us up for growth
We have created a performance management approach that grows our company and our people whilst growing with our company and people. We are mapping out our organisational goals for the next financial year which will then cascade top-down to align every team members' OKRs with the overall business goals.
Improving our Employee Benefits to attract and retain talent
We have had a series of candid discussions with the board to ensure that we continue to improve our employee benefits package so that we attract and retain top talent while championing diversity and inclusion. Most recently, we have reshaped our enhanced parental leave policy so that we go well beyond the statutory requirements and ensure that we support our team throughout important life events.
Mapping out an ESG strategy and working group
I represent Ozone API on the Payments Association ESG Project Group, which is about to launch a treasure trove of resources to guide fintechs on their ESG strategy. Internally, we are in the early stages of mapping out ESG strategy and objectives but are already driving a number of DEI initiatives to level the playing field across gender and socio-economic lines such as our mentorship and internship programme in India.
What impact have we seen?
Our people, especially our recent starters, have openly spoken about how welcome they're made to feel at Ozone API. Some have described it as like being part of a family and there is genuine compassion and support for each other.
Our people have pulled together to get through business and personal challenges that have really brought to life what an amazing company we have.

We are only getting started on our journey but with each initiative, we are building strong foundations that will enable us to foster a vibrant company culture as we grow.
What have we learnt along so far?
If you work at a scaling start-up and are embarking on a similar journey, here are some tips to help steer you:
1. Always come back to your organisational values, culture and strategy.
Sometimes doing the right thing is not the easy thing to do so come back to the 'why' and map out what is possible for the current stage of your business.
2. Maintain a balance of structure and flexibility which is important for a scaling organisation.
Yes, we are still small, but we are setting strong foundations so that as we grow we have a structured approach that allows us to organically evolve our company culture strategy.
3. Do thorough research.
Fact find best practices for fintech start-ups, benchmark companies like yours and companies that you aspire to be like, and speak to people from organisations in the sector and collate your findings in a transparent manner. You'll be surprised at how willing other companies are to talk about their journeys and experiences.
4. Take your stakeholders on the journey and welcome their input.
My role has been to lead and guide the board and leadership team along the journey of establishing a framework to allow our company culture to thrive. It is vital to welcome input and listen to each other's concerns and ideas. This is a collaborative process and the final result will be championed by everyone, especially those who feel they have made a meaningful contribution in shaping our company culture initiatives.
5. Trial and optimise.
It's a journey and what may be best practice on paper, may not work in practice for your organisation so be ready to adapt and adjust your approach. For instance, we did one long onboarding bootcamp day and it was a bit overwhelming for new starters so we have revised the structure and approach.
In the dynamic world of fintech, the significance of a strong company culture cannot be overstated. Our journey towards shaping a remarkable company culture has been a collaborative endeavour, embraced across departments. In the pursuit of diversity, inclusivity, and excellence, we've taken deliberate steps to foster an environment where employees can thrive and contribute their best. With the fintech landscape evolving rapidly, our commitment to this culture has yielded multifaceted advantages that ripple through Ozone API's fabric and we are only getting started.