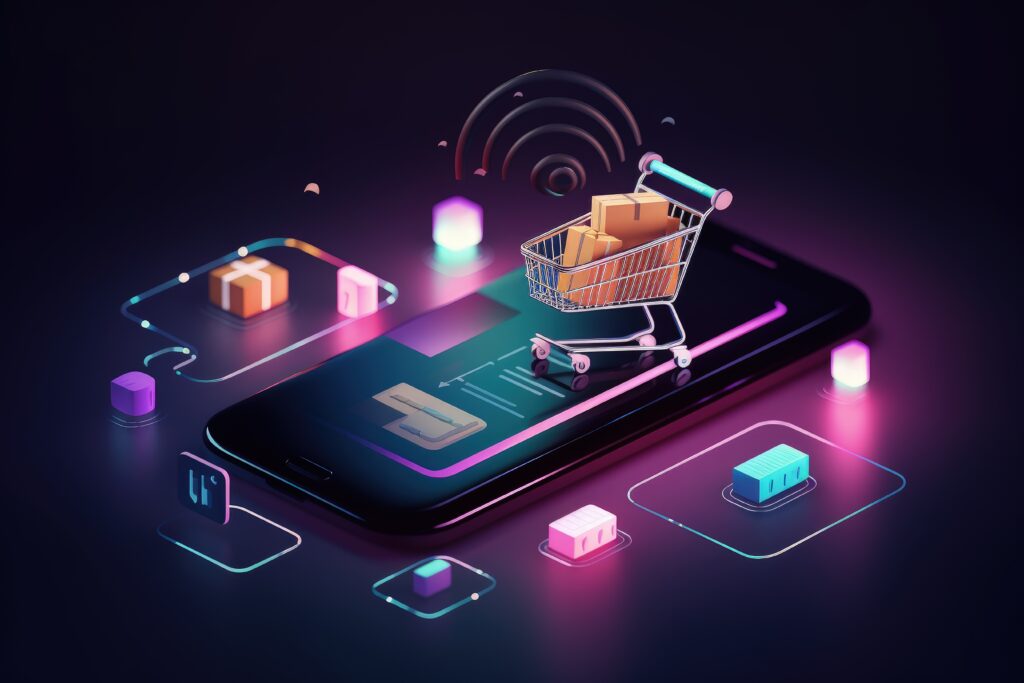 Daniel Holden explains the meaning and significance of unified commerce and why it is vital to the customer experience.
Payments and commerce are complex industries, and as new technology and methods develop, that complexity increases. As the processes that companies use to conduct their business become simpler and more accessible for customers, the pressure on businesses to accommodate those developments continues to rise.
With so many aspects to bear in mind, businesses need to focus on merging their resources and bringing payments, commerce, and data together to create a simple all-in-one resource that can cover all bases. The solution is known as unified commerce.
Taking this action frees employees of the burden of having to coordinate a series of different tools and systems, and allows them instead to focus more closely on high-quality customer service.
Unified commerce is a financial strategy that centralises data, commerce, and payments onto one platform. The aim is to provide a straightforward and streamlined process across a company's various channels to deliver an improved customer experience.
In this article, we will discuss some of the many aspects that benefit from unified commerce, payments and data, and the cascading effect this has on other areas.
Unified data helps you understand customers
The use of data and analytics to drive forward business decisions is an indispensable tool within operations and will help a company to thrive. Having a clear and concise way to analyse the behaviour of your business provides you with an understanding of the success of specific products and customer preferences, and provides insights on how to proceed with certain products.
With a wider understanding of customer habits, you can then pursue alternative methods of advertising and marketing, specifically promoting certain products; and even specifically targeting customers and recommending products they are more likely to purchase and enjoy.
Trust's Converged Commerce pools our resources, including our analytics insight tool, Tru Insight. Through data analysis, you can secure more sales and guarantee more happy customers due to an extensive knowledge of your customers' needs and how your business can continue to cater to them.
Integrating your hardware
The mass pooling and convergence of the various resources at a business's disposal can affect every aspect of the company's operations. Hardware is a massive part of the retail and hospitality industries in the shape of POS systems.
With the unification of commerce, payments and data, POS systems become fully integrated with the company software, and in turn with the rest of the data in the company. This benefits the use of hardware and makes POS systems an invaluable data collection tool simply by tracking payments and allowing you to analyse and use that collected data later on.
Unified commerce and data retain customers
Using these methods of unification can also help boost the opportunities for customer loyalty. Via the use of trackable data, the coordination of these opportunities and efforts can be more finely tuned and organised.
Loyalty schemes have become a massive part of modern-day retail. Many brands offer loyalty cards, which involve collecting the contact information of the cardholder and providing rewards for repeat visits to a business.
One of the simplest and most common examples of this is where cafes offer free drinks once a cardholder has made a certain number of purchases. Rewarding customers for visiting a business is a simple but effective way to develop loyalty and to secure useful contact data to be used for marketing purposes.
Closer customer relationships can be formed in this way, and communications via information secured during a sale can encourage an employee to participate further in your data collection and develop loyalty to your business. Requesting feedback from customers on how they enjoyed their experience and asking them to rate it can help build a connection with a brand.
Customers want to be treated as individuals and to be valued as a consumer of a company's product, rather than being viewed simply as a statistic. Therefore, active communication with customers and demonstrating concern for a customer's experience helps to build customer relations and improve their outlook on the business.
With Converged Commerce payments are completely centralised and easily integrated into loyalty schemes through 'card-linked loyalty'.
Protecting customers' information
Convergence means that security can be improved. Any risk of fraud or other security breaches are unacceptable.
When the main pillars of a business structure can work together seamlessly, it means every aspect can be equally protected. A simple structure is also easier for business owners to protect.
Having unified commerce, payments and data simplifies the process
A huge priority for any business owner should be simplicity without having to sacrifice quality. Unifying your resources helps streamline all processes, thus massively increasing the ease of use of the business operations. This means a simple method both for customers and employees.
Unified commerce, payments and data to provide a seamless experience for customers is commonplace these days and is expected by customers.
Converged Commerce can help merchants of all sizes to deliver better customer experience and embrace advancement in commerce. From quicker data consumption to improved security, the benefits it provides are countless, helping any business to provide customers with a more efficient experience of consistently high quality.
Daniel Holden is the group chief executive officer at Trust Payments