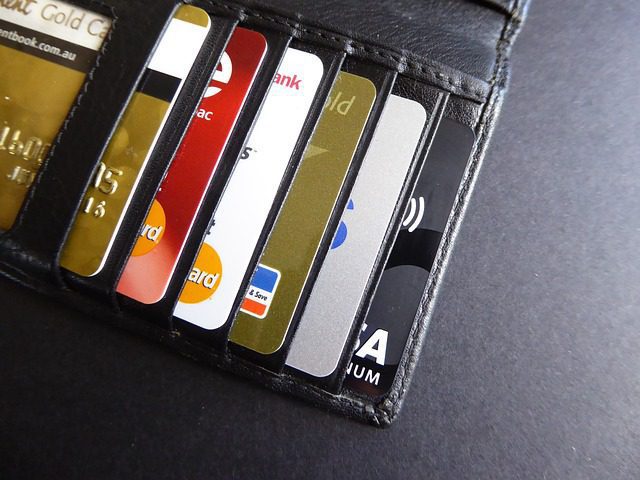 Although debit cards have long been a symbol of banking's status quo, a combination of consumer demand for innovation and emerging technologies have set the stage for a dramatic transformation in their use and function, according to Martin Heraghty, regional director for UK and Europe at Paymentology.
While the digital revolution is sending ripples through the entire banking world, the humble debit card often experiences the changes first and is evolving from a transactional tool into a multi-purpose instrument. How can the evolution of the debit card inform our understanding of the future of banking?
The prevalence of debit cards in the UK
There are more debit cards in the UK than people – as of March 2023, over 100 million debit cards were in circulation in the UK, compared to a population of about 66 million. In April 2023, there were 2.1 billion debit card transactions, representing a 5.1% increase compared to the previous year. New entrants are driving change in behaviour, ensuring that the debit card remains the dominant payment type.
It is the very popularity of debit cards that makes them dominant – with lower fees, easier budget control, and their convenience for everyday use with acceptance at most places. Most of them are issued by the big four banks – Barclays, HSBC, Lloyds, and NatWest. While these are household names with significant market shares, they tend to operate predominantly on what the industry would define as legacy platforms.
This results in a mismatch between consumer expectations and reality, exacerbating a gap that is widening with each passing year. Delivering innovation in an ageing ecosystem can be both expensive and add stress to system performance. The debit card is an indispensable instrument in the banking landscape, not just for the institutions that issue them, but for the individuals whose lives revolve around their reliable use.
When there's a hiccup in the debit card system, it's not just a problem for the bank's customers – it becomes headline news when high street banks can't process card payments.
The emergence of neobanks
Here's where the rise of neobanks and non-traditional financial institutions comes into the picture.
These innovative players are not just challenging the status quo but are actively reshaping it. By exploiting modern, agile technology, they are redefining banking in the UK, which is arguably why they are proving to be so popular.
A key highlight from a recent consumer survey by Bain & Company showed that even the smallest friction in digital transactions can change how consumers perceive their banking provider.
Seamlessness is a critical factor in the attractiveness of neobanks – and this is particularly crucial when it comes to being able to successfully open an account digitally on the first attempt. In the UK, Revolut, Starling, and Monzo all have digital account opening failure rates of under 1% or 2%.
Besides ease of use, personalisation is another reason neobanks are proving to be so popular. The experience of receiving personalised services and marketing in various sectors has raised the bar for the banking industry in consumers' eyes.
While personalisation is not a new banking buzzword, a report by Deloitte found that 94% of banks currently cannot give customers the level of hyper-personalisation they would prefer.
Another key benefit is customer service. NatWest's Mettle, working with modern fintech providers, has launched a digital bank for small business customers and achieved rapid growth within just a few years. In the Finder Business Banking Customer Satisfaction Awards 2023, Mettle led the ranking among 13 business banks, outperforming HSBC, Royal Bank of Scotland, Barclays, and Lloyds Bank, all of which received a satisfaction score of 4.5. In the poll, Mettle was endorsed by 97% of its customers and was the sole brand to achieve the top 5-star rating for overall satisfaction.
The legacy technology dragging down modern banking
Despite their importance, most traditional debit cards are still shackled by the legacy technology they use because of its inherent incompatibility with the pace and demands of the digital age. While the systems are not automatically 'bad', they are typically not designed with modern, customer-focused banking experiences in mind.
The continuing demand and complexity of compliance regulations bring further challenges. Legacy ecosystems with bolt-on technology to address new regulations extend the technical footprint that requires compliance. Each new layer brings its own rules and regulations, potentially causing a domino effect of compliance risk across the system. With each new feature, there's an inherent risk of opening security vulnerabilities, which can be an attractive target for cybercriminals.
Fundamentally, legacy systems can be rigid and inflexible, making it difficult to adapt them to new banking products, services, and business models. Compared to the sleek, modern features offered by newer players like Monese, Monzo and Revolut, the traditional offerings seem almost archaic.
Essentially, legacy systems lack the convenience and the 'on-demand' scalability and adaptability that today's younger generations have come to expect. Ongoing transaction growth is straining traditional legacy systems, pushing their capabilities to the limit. Fixed data centres, with their steep price tags, are also becoming increasingly hard to justify, especially when compared to the cost-effectiveness and scalability offered by cloud technology.
In conclusion, innovation has accelerated around debit cards, and it is a certainty that the debit card ecosystem is ready for a revolution. Customers expect more, and issuers want to be able to scale and better manage their cost base.
Platforms must evolve to support the future of transactions, payments, and financial management, ushering in an era where convenience, security, and user-centric design are the new status quo.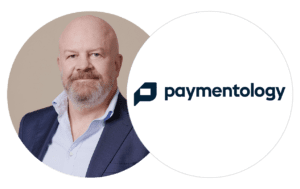 Martin Heraghty, regional director for UK and Europe, Paymentology