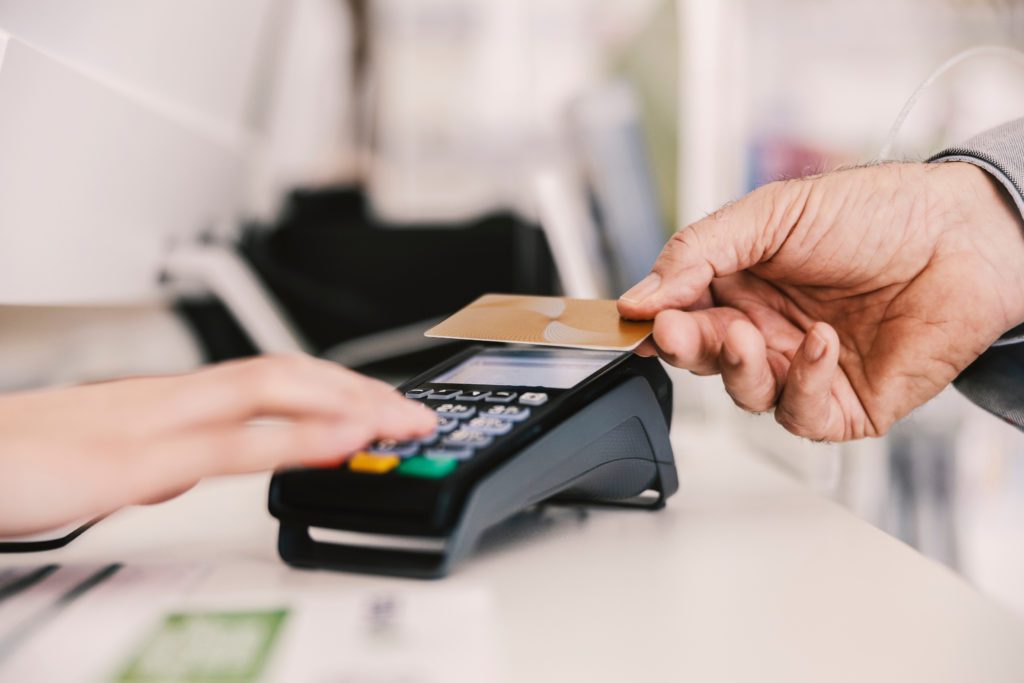 Russel Fernandes, head of product for card present payments at Trust Payments shares his 11 tips to make sure companies get the most out of their point-of-sale (POS) systems.
POS systems have drastically advanced the retail and hospitality industry, with card payments being a lot more convenient than cash, and the speed of these transactions becoming increasingly rapid.
The growing preference for contactless payments makes these payments crucial to business growth. These systems help improve the general operations of businesses, make revenue easier to track, and increase the streamlining of sales.
With more POS systems being used on such a widespread scale, it is vital to understand how you can ensure that your POS system is doing everything you need it to for your business.
Here are my top tips to ensure you are getting the most out of the vast potential of innovative POS systems.
Tip 1: Focus on getting installation and set-up right
Your POS system will not work until you have the relevant software to run it.
Many POS systems are cloud-based, so you will need to install an application to use it. The information you need for this should be available from your POS supplier. Connect your device to the internet, download the application, and create or log in to your account.
Tip 2: Match your technology requirements to your volume
To start processing payments at a high volume it is advisable to match the amount of POS hardware you adopt to the scale of customers you typically attract. This will be a simple task of mapping POS device requirements to your busiest checkout points to gauge the numbers you might need.
For a smaller business, your needs should not be particularly extensive, a mobile device and card reader should suffice. When handling a lot of POS systems, it is good practice to always maintain availability, and keep a cycle of devices both charged and charging, to avoid any availability problems.
Tip 3: Coordinate logins across the various devices
With the use of multiple POS devices and various employees that will be using them, they should be given individual logins.
Take the time to coordinate the various accounts available to staff members. POS applications tend to have organisational capabilities to show seniority and position throughout the business.
Tip 4: Merge your technology with your POS
For POS to successfully integrate with your business, it is helpful to start looking at how it can work with other aspects of your business.
You are almost certainly utilising another type of business software; most POS systems will have add-ons and capabilities to integrate with other business software. You will be able to explore these options with your POS supplier. Built-in application programming interfaces (APIs) make complete integration quite simple.
Tip 5: Look for next-day settlement of funds
The quicker a transaction's money comes to the business the better, delays in settlement can result in negative cash flow. Make sure you are pursuing options that will result in a next-day settlement.
Previously, businesses have had to wait up to a week to receive their money, but with next-day settlements, the same money can arrive within 24 hours.
Tip 7: Consider offering dynamic currency conversion (DCC)
Dynamic currency conversion (DCC) allows an individual to make a POS purchase in a foreign country using their home country's currency. Providing this service will allow you to cater to consumers from abroad and widen your potential customers and revenue.
Tip 8: Ensure you have signage showing all the payment methods your POS terminal(s) support
POS applications allow a customisable payment method section so you can control the method you accept. Open communication regarding these payment methods is important because it communicates to consumers that you can cater to their specific payment needs.
Tip 9: Understand how your POS provider deals with issues such as chargebacks or fraud
Chargebacks involve a bank taking money directly from a merchant to return funds to a consumer upon their request because of an issue with a purchase.
Below is a simple overview of how a POS supplier (Trust Payments) can handle a chargeback:
The customer disputes a settled transaction by contacting their bank.
The customer's bank authorises a chargeback and informs your acquiring bank of the situation. The disputed funds are returned to the customer.
The supplier receives details of chargebacks daily, logged against settled transactions, and a chargeback transaction is then generated on the system, which is linked to the original authorisation.
Your business' protection has POS at the forefront of transactional data and its security. So, when investigating your potential provider, pay attention to their fraud detection. Trust Payments offers real-time fraud detection without impeding the experience of genuine customers.
Tip 10: Have an easy view of all POS data to learn trends and track activity
A POS system is a fantastic resource to track data and learn the transactional behaviour of your customers. For example, if someone bought an item that requires daily use, you can estimate when they will next need more and specifically market to them close to that time.
POS data tracking will drastically inform how you market and sell with a nuanced and extensive understanding of consumer habits.
Tip 11: Don't be afraid to ask for help
While these tasks should all be straightforward, help is always available. Contact your POS supplier for advice on how to manage any issues you find yourself running into. Trust Payments have an extensive FAQ section, articles regarding our multiple POS devices and 24/7 customer service available.
Employing the use of POS systems is integral to the success of a modern retail and hospitality business, so ensuring your POS system is serving your business to its full extent is paramount.