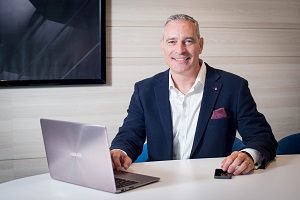 By Paul Marcantonio, Executive Director of ECOMMPAY, an international payment service provider & fintech ecosystem built for business growth
Open finance is currently a hot topic in the world of fintech. The legislation and technology resulting from it could significantly disrupt the financial marketplace, creating an atmosphere of innovation and unlocking new opportunities for consumers and businesses alike. But what exactly is open finance, and how does it differ from open banking? In this article, I'll help you understand the key differences and explore what the future might hold.
Open finance represents the "next step" of open banking.
Open banking—the process of opening access to users' financial data by regulated companies—has profoundly impacted the financial and consumer landscape over the past few years, as well as making it easier for businesses to scale fast into new markets. The original PSD2 legislation opened the APIs of financial institutions, allowing consumers to give controlled access to their banking data to third parties, leveling the financial playing field and allowing fintech to flourish.
Today, open banking solutions exist that allow merchants to process payments via thousands of top EU and U.K. banks via a single integration. In the U.K. alone, open banking use has exploded in popularity, going from around 15 million API calls per day in July 2020 to nearly 33 million just two years later.
In broad terms, open finance can be viewed as open banking 2.0, expanding the scope of the original protocol with "premium" or "value-added services" that allow for a greater depth of secure data sharing, as well as features such as recurring payments, future dated payments and payments to multiple counterparties.
Currently, open banking allows regulated companies (with a user's consent) to get information about expenses, as well as to perform credit checks and scoring in order to assess eligibility—for a loan, for example).
The idea of open finance is to get more information than a bank account can give. For instance, does the user invest money, and in what? Do they have a mortgage? How much have they paid in taxes? How much have they accrued in pension savings?
The ability to answer these questions can allow merchants to offer extremely personalized services to consumers, going beyond the simple approval and issuing of credit.
As the potential of open finance continues to evolve, companies will be able to help to set up investment and savings plans for customers as well. For example, when making a purchase, companies could designate that a certain amount of money is sent automatically to an investment or savings account.
The evolution of open finance technology can bring a wide array of benefits to payroll and HR, utility companies, mortgage lenders and pension funds—but the technological possibilities will be equally valuable in the broader e-commerce landscape.
Europe and the U.K. are pioneering the shift.
Europe and the U.K. have been prominent early growth markets for open banking, and that trend looks set to continue with the evolution of open finance.
The European Commission issued a legislative proposal for a new open finance framework this year, and the U.K.'s Financial Conduct Authority has published a call for input on the development of the technology.
Open finance brings exciting opportunities for both banks and fintech.
As open finance develops and fintech providers as well as traditional banks continue to explore its potential, opportunities will arise to build innovative products that leverage AI to access data in real time, creating hyper-targeted recommendations to consumers and offering smarter, more streamlined payment solutions that better fit the needs of niche or small businesses.
As the landscape continues to evolve, traditional banks and their customers will also benefit, linking more apps and services to customer accounts, reasserting their role as the cornerstone of consumer financial life and improving loyalty and engagement.
One recent study of 758 financial professionals and banks revealed that 85% of respondents felt open finance was making the industry more collaborative and having a positive impact.
Merchants stand to benefit from new open finance solutions.
With the rise of payment methods such as buy now, pay later (BNPL), open finance can be utilized to streamline creditworthiness assessments. Many businesses (or their BNPL providers) already use open banking to make better-informed decisions about a potential customer's income and spending habits, but open finance could allow them to analyze the broader financial patterns of customers, enabling much clearer and more nuanced insights into the customer's financial profile.
As for e-commerce in general, open finance will offer a further boost to the security, speed and convenience already enjoyed by open banking adopters. As the technology's potential is realized, merchants should see wide-ranging improvements at their checkouts, translating to an enhanced payment experience for customers.
Consumers will also become more empowered.
Ultimately, as open finance develops, consumers will be afforded greater control of their data and greater freedom to choose the companies and products they interact with. Users will gain better lending options, more control over their spending, budgeting and investments and faster payment flows in retail settings.
Finally, as open finance takes hold across multiple sectors, governments may also choose to offer tax and other assessment services using the technology. Account-to-account payments could also allow accounting software to integrate tightly with tax submission.
The future looks bright for open finance.
We live in a world where customized products and services are becoming increasingly popular, and it often seems that every aspect of a person's data can be leveraged. Open finance will not only allow for the type of personalization that modern consumers expect, but it will also offer merchants the opportunity to quickly deploy omnichannel payment gateways that feature all of the latest payment options, improving shopping experiences and boosting conversion in the process.