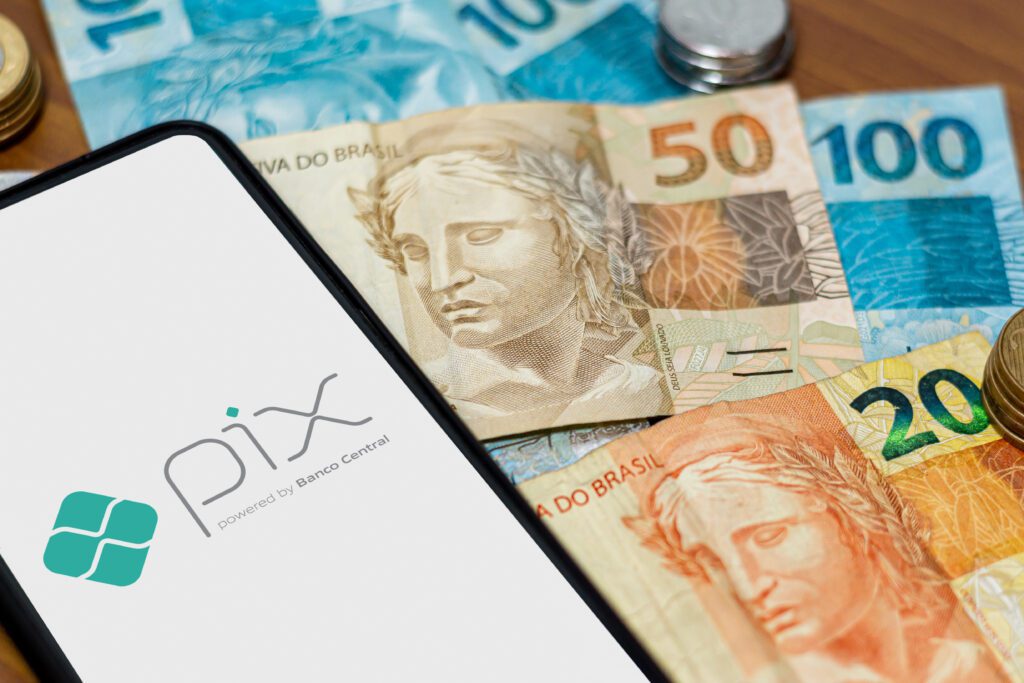 What is this article about?

Recognising the success of Brazil's Pix payment method and examining what the UK could learn from it.

Why is it important?

As instant payment systems become more prevalent, it is important to analyse how some markets have been more successful and what the UK can do to improve its offering.

What's next?

Looking at how the UK's digital payments landscape can continue to grow and become a leader in this space globally.
Since the introduction of Pix, Brazil's instant payment system, the country has become a powerhouse for digital payments.
Over the last thirty years, Brazil's payments landscape has shifted away from being a relatively stagnant, cash-reliant system to the envy of many emerging market economies (EME) as well as advanced economies (AE).
Prior to the introduction of Pix, Brazil's Instant Payments system, many Brazilians were reluctant to move away from cash, meaning the country's e-commerce sector was lagging behind those operating in other parts of the globe.
This was mainly down to Brazilian consumers being charged fees for swiping credit cards, meanwhile transferring money via traditional wires was costly.
However, since the introduction of Pix in November 2020, the nation has become a digital payments powerhouse. The instant-payments system was launched and is operated by the central bank and allows for both merchants and consumers alike to send and receive digital payments via a QR code.
The consumer can do this without sharing the details of their bank provider, fintech or wallet, removing a vast amount of friction along the way.
By January this year, over 143 million consumers were using the system, according to data from Statista.
At the start of 2022, users had racked up a staggering 3.9 billion payments, this meant that Pix overtook its traditional debit and credit card rivals as the country's most popular payment method, with one in five transactions taking place on the app.
While instant payments systems do exist in the UK, the infrastructure is lacking, according to Allison Barbosa, head of Americas at payments firm RTGS.global.
She tells Payments Intelligence: "Brazil's Pix instant payments infrastructure has rapidly become a benchmark for global payments systems around the world.
"The UK payments sector would be prudent to closely examine Pix's meteoric adoption rates and success as it works to advance its own instant payments capabilities."
How does Pix work on the ground?
In 2018, the Brazilian Central Bank (BCB) decided to launch an instant payment scheme which it would develop, manage, own and operate. The primary aims of the scheme was to promote competition, encourage widespread digitalisation of its payment sector and increase efficiency.
It has succeeded in all, especially in its efficiency. In order to make a payment, an individual simply obtains a Pix key alongside a QR code, which can be transferred between the payee and payer to facilitate the transaction.
If users wish to send payments to friends or family, they simply use a Pix alias which can be their phone number or email address, negating the need to know their full banking details.
Consumers are also able to simply scan a merchant's QR code with their phone to complete a transaction.
What makes Pix incredibly accessible is the fact that the BCB decided to make Pix transfers free for individuals and Payment Service Providers (PSP) alike, with the latter only needing to pay 0.01 BRL (Brazilian Real) per 10 transactions.
This means that the BCB can recover the costs of the maintenance of the system.
Barbosa adds: "By removing friction points in the payments process, Pix has become deeply embedded in daily commerce and life in Brazil."
How has the scheme been so successful?
There are a number of lessons to be learnt from the success of Pix, which has outperformed all other instant-payments systems including India's Unified Payments Interface (UPI) in terms of reputation.
The reasons for the success can be boiled down to three main points: accessibility, heavily encouraged adoption and positive government influence.
From a user-experience perspective, setting up an account takes just minutes and is virtually painless.
The BCB also heavily pushed for adoption across the banking sector, with fintechs and big players being compelled to join the scheme.
Alongside this, the platform became pivotal during the pandemic, as policymakers ordered for emergency payments to be made through the Pix app.
Crucially, this meant that around 30 million unbanked Brazilians received a digital payment for the first time.
Barbosa continues: "The Central Bank of Brazil took a proactive leadership role by mandating that all financial institutions make instant payments available through Pix.
"This central bank mandate has allowed Pix to thrive as an open system with simplified integration standards, enabling universal access across Brazil's banking and payments landscape."
What lessons can the UK learn from success of Pix?
The takeaways from the success of the scheme could potentially spread across the whole of the UK's financial sector.
Barbosa says: "Overall, Pix provides a best-in-class case study of how instant payments technology and infrastructure can completely transform engrained payment cultures and behaviours.
"Realising this same potential in the UK will require close policymaker-industry collaboration to deliver the infrastructure, user experience and innovation that Brazil's example underscores as critical success factors for instant payments."
Jem Shaw, of payment institution Clarency, believes that the current instant payments setup in the UK is clunky and lags behind Brazil's Pix.
Shaw says: "I think Faster Payments was a nice idea. But it's not really worked out very well, partly because it's quite clumsy.
"Because of Pix's obfuscation methods, one of the things it allows is things like the QR code.
"Now that's fabulous, because if I want to pay a merchant for a book I want to buy and I use a card, the merchant is going to lose 2.5% to 5% of that transaction.
"If I do bank account to bank account, then we've got to dig around with exchanging bank account details. If the merchant just shows me a QR code, I scan the QR code and the payment goes through instantly with no intermediary bank-to-bank or no card acquiring charges.
"That's quite a game changer and I think that's what everyone should be looking at strongly."
While there is a case for the popularity of Pix to be attributed to the fact that a large amount of Brazil's unbanked population joined in with the digital banking revolution with the platform, there are no doubts that the savvy set up of the scheme has supercharged its growth.
Many countries including the UK can use Brazil's Pix as a reference point moving forward in their own instant payment schemes.
Not only this, but it could also spark off new innovations in open banking technology and CBDC adoption.
Hyun Song Shin of the Bank for International Settlements, the central bank for central banks, told The Economist he considers schemes such as Pix as "a huge leap" towards widespread CBDCs.
Shin believes that the technology that underpins instant payments systems extradites the need for a register of users, their real names, and payments records.
While Brazil's digital payment landscape can't be compared to the UKs on every metric, it is important to recognise the success of the scheme and understand how complete cooperation and enthusiasm from the central bank has helped move the country's digital finance landscape forward and paved the way for further payments innovation.