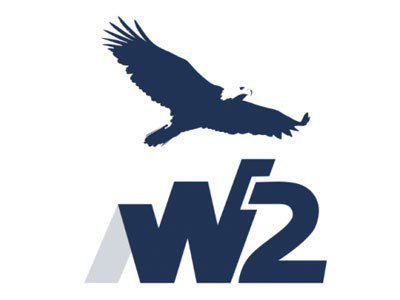 W2 Global Data (W2) announced today that it has again been oversubscribed in its latest funding round and reached a significant milestone, by exceeding 10 million client screenings per month.
W2 offers its customers the ability to perform real-time identity verification and Anti Money Laundering checks against consumers and corporates during account opening procedures.This is coupled with ongoing monitoring to ensure a robust compliance regime. won the award for 'Best Security / Anti-Fraud programme' at the annual The Payments Association awards in London.
On 15th October over 600 payments professionals attended the awards at London's Lancaster hotel and saw W2 fend off strong competition from the other finalists: Allied Wallet, Ethoca, Kount and Verifone.
Commenting on the achievementsuccess W2 founder and CEO, Warren Russell said "Following our recent collaborative and award successes we have seen a significant increase of investor and customer interest around what we are doing. Reaching these sorts of numbers is fantastic and demonstrates that what we offer is both scalable and reliable, but more importantly it is wanted by the market."it's been a long hard path to get to this point and to achieve the recognition that the whole team at W2 deserve is fantastic".  He continued with "W2 continues its dramatic growth and from here on we can accelerate and Ilook forward to breaking the 20 million mark. Tthis is only the start. of big things for W2, we have some new innovations in the pipeline and a fantastic senior team driving W2 forwards. Watch this space!"
The last year has seen W2 increase both headcount and sales by over 100% and all funding rounds to date have been oversubscribed.If this latest achievement is anything to go by then the future is bright for this UK Fintech leader.night saw a total of 20 awards being distributed to the best in international payment providers and after the ceremony, winners, runners up and invited guests celebrated until well into the morning.
W2 Chairman David Hunter went on to say, "This is a big step in our progression. We have been quietly working away to ensure that we can cope with whatever the market throws at us and this kind of growth is as a result of that development. Whenever we take an investment proposition to market we are astounded by the interest, this most recent round was 100% oversubscribed! We have now raised £1m to date and I can't wait until we are able to announce the closure of another £1m and having hit 20 million transactions per month, I don't think it will be too far awaywhile I have only been involved with W2 for the last 6 months or so, there is a clear defined path to success mapped out and I am truly excited by what the future holds for us. This is not the last award this young company will be winning, I can assure you of that."
Commenting on Finance Wales' investment, Richard Thompson from Finance Wales' Technology Ventures team said: "This is Finance Wales' second follow-on investment in W2 Global Data and also a welcome announcement.  The company has made impressive progress since receiving Finance Wales' first seed investment from the Wales Technology Seed Fund.  W2 is a growing company operating in the highly regulated financial services sector and Warren and his team have developed major areas of their business, achieved key milestones and created jobs.  We're pleased that W2's services are impressing both customers and investors and Finance Wales' latest investment from our later stage funds will now support the next phase of W2's growth strategy."
About W2 Global Data Solutions (W2).
W2 has been trading since 2011 as a trusted provider of SaaS, B2B software solutions and data services enabling organisations to achieve regulatory compliance in relation to KYC (Know Your Customer), combatting fraud, AML (Anti Money Laundering) protection and frictionless customer on-boarding.
Over 100 organisations around the world rely on data and/or services provided by W2 to meet their regulatory or risk management requirements, and W2 have partnered with some of the world's largest data providers to ensure their customers get simple access to reliable information.
The unique W2 solutions require minimal implementation and simplify how organisations conduct regulatory customer due diligence on individuals, organisations, suppliers, staff, tenants and employees on an international scale.