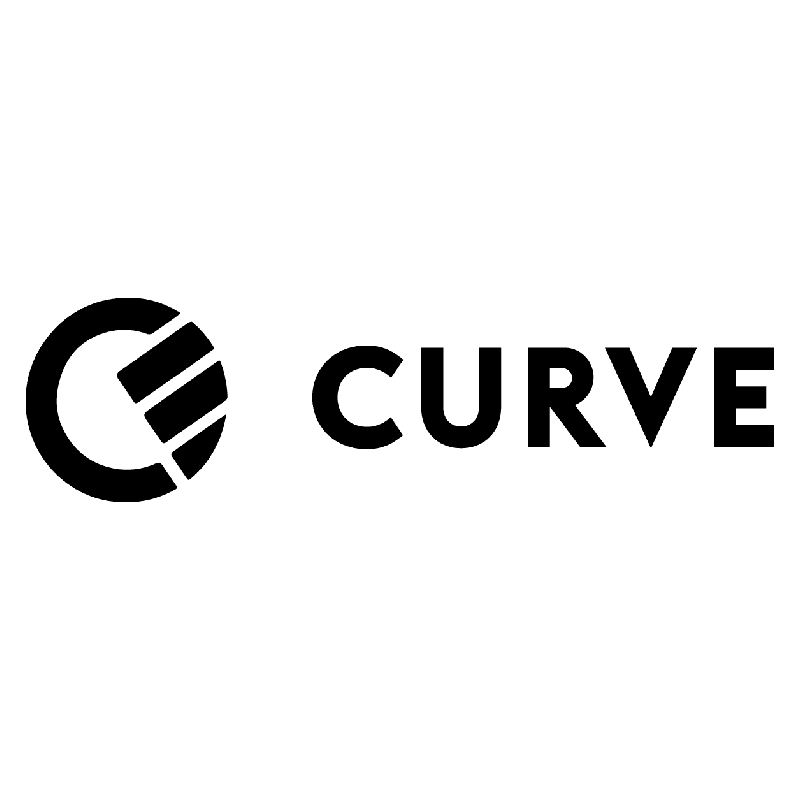 Crowdfund target beaten in under five minutes, overfunding surpasses £5million
London – September 3rd 2019 – Curve, the over-the-top banking platform which consolidates multiple cards and accounts into one smart card and one even smarter app, has  smashed records by raising £4million just minutes after launching its first ever crowdfunding campaign, making it the fastest startup to reach the figure in history.
Last month, Curve announced plans to launch a seven figure crowdfunding campaign for early September, with plans to raise £1million. However, just 42 minutes after launching to pre-registered customers, Curve had raised four times that figure, breaking records in the process. The current overfunding amount stands at £5million.
Curve has also broken records for the number of investors investing in a campaign through the Crowdcube platform, beating the previous record-holder Chip who had around 6,500 investors.
Crowdcube is the world's first and largest equity crowdfunding platform and boasts a remarkable track record for successful Fintech crowdfunding for some of the brightest UK businesses such as Monzo, Nutmeg, and Freetrade.
Shachar Bialick, Founder and CEO of Curve said; "Curve customers are the beating heart of Curve and the unprecedented success of our first ever funding round demonstrates their faith in the business and shows the world that people are ready for a revolution in finance. We have been blown away by this record breaking investment from the Curve community and we are delighted to welcome them on board our mission to move banking to the cloud and change the world of finance forever."
Luke Lang, co-founder of Crowdcube, said "Curve has brilliantly inspired its community with its vision to create a better financial world, its innovative product and ambitious team. The impressive level of investment underlines the strong bond Curve has with its community, who clearly believe in the company and I'm sure will help supercharge its next phase of growth."
Curve is growing its customer base and team size at phenomenal speed and now has over 500,000 customers as well as employing over 160 people across its offices in London and Bristol. The business has already raised over £60Million to date since it first burst on to the fintech scene in 2018 and is on track to welcome its millionth customer by the end of the year.
From as little as £10, investors in the crowdfunding round will get their hands on an exclusive limited edition red investor card, with additional swag and benefits for those who invest up to £1000. Investors who invest £1000 or more, will receive the exclusive limited edition investor metal card alongside many other Curve exclusives. For more details please visit www.curve.app/invest
Curve's crowdfunding announcement comes amid a wave of new product launches on Curve's platform. In June, Curve launched Curve Cash which gives Curve customers unlimited 1% instant cashback at leading retailers such as Amazon, Uber, Spotify, Netflix, Tesco, Sainsbury's and over 100 more retailers.  Earlier this year, Curve launched enhanced Curve Customer Protection, protecting customers for purchases made up to £100,000, and Curve subscriptions with Travel Insurance, Gadget Insurance and access to over 1000 airport lounges worldwide.
Risk warning
Investments of this nature carry risks to your capital, including illiquidity, lack of dividends and dilution. Balance risk with a diversified portfolio. Please note that past performance is not a reliable indicator of future results.
Approved as a financial promotion by Crowdcube Capital Limited, which is authorised and regulated by the Financial Conduct Authority (No 650205).
ENDS
For media enquiries, please contact
Tom Farthing
PR Manager
+44 (0) 7931176282
About Curve
Curve is an over-the-top banking platform, consolidating all your cards and accounts into one smart card and even smarter app. It allows customers to supercharge their legacy banks to the 21st century without leaving their bank or topping-up. Curve offers a host of benefits to its customers; it makes all your cards fee-free when spending abroad, you get instant notifications and categorisation of spend, you can earn instant 1% cashback at the likes of Amazon, Uber, Netflix and Sainsbury's and Time Travel enables customers to swap spend to a different card in the app for up to two weeks after the purchase was made.
For more information go to www.curve.app, like our Facebook page and follow us on Twitter @imaginecurve and Instagram @imaginecurve.
Tom Farthing.
PR Manager
+44 7931 176 282