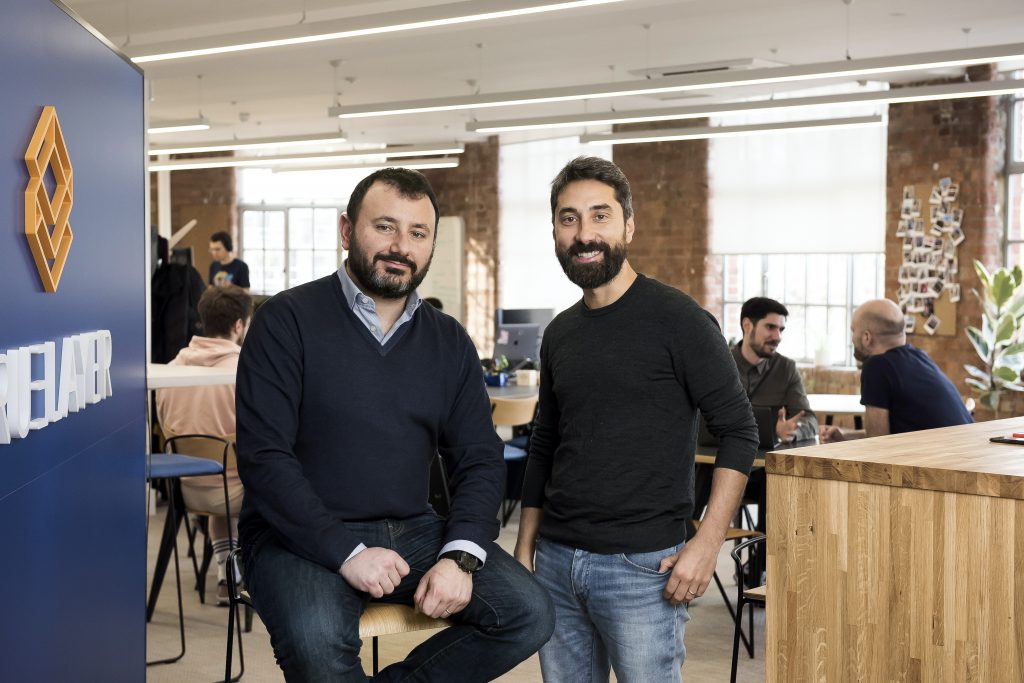 21 September, 2021, London (UK). TrueLayer, the global open banking pioneer, today announced that it has closed a $130 million fundraising round, led by new investor Tiger Global Management LLC, the New York-based technology investor, with participation from global payments technology provider Stripe. The latest investment gives the business a post-money valuation of more than $1 billion.
The raise reflects TrueLayer's position as the market leader in open banking payments, and the scale of its ambition to introduce a new global payment network, making instant and recurring payments available everywhere, in a few lines of code. In 2021, TrueLayer has processed billions in payments, experiencing 400% growth in monthly payment volume and 800% growth in monthly payment value as the company expanded across Europe and doubled its customer base.
Millions of consumers and businesses use TrueLayer to pay for goods and services. Whether investing through Freetrade, banking with Revolut, buying or selling a car on Cazoo, or saving money with one of the UK's largest loyalty card schemes, TrueLayer powers some of Europe's most innovative brands. With the new funding it takes greater aim at opportunities in ecommerce, to supercharge the mainstream adoption of open banking payments. On average, 1 in 3 people already choose to pay via technology powered by TrueLayer, and some merchant partners are seeing more than 70% of their customers choosing to pay securely with their bank account over cards or digital wallets. 
Francesco Simoneschi, CEO and co-founder of TrueLayer, commented: "There is only so long that global business can rely on systems that are outdated, expensive and not fit for the digital age. TrueLayer is carving a new world of payments altogether, which can deliver a fundamentally faster, safer and more user friendly experience that also improves conversion and delivers higher revenues for merchants. We are leading this innovation through instant deposits and withdrawals, and merging Variable Recurring Payments and Direct Debit to build 'account on file' services on top of our open banking network. There is an opportunity to rewire the financial system from the ground up and we are leading that evolution through open banking payments."
TrueLayer's network provides 95%+ coverage across the UK and major European markets, and accounts for more than half of all open banking traffic in the UK, Ireland and Spain. Its API-first approach helps customers to seamlessly pay, onboard, and share financial information in seconds, garnering a reputation as the technology provider behind many of the most valuable fintechs and cutting-edge businesses.
"Our investors have seen the impact TrueLayer is having by empowering important sectors, from ecommerce platforms and marketplaces, banks, through to trading and investment firms. I'm delighted to welcome an investor of the calibre of Tiger Global, who have an incredible track record backing firms like Flipkart, Nubank and Square that are creating the platforms, distribution networks and services of tomorrow," Simoneschi added. "I'm also incredibly proud to have a new partner like Stripe, a company we have long admired for its developer experience and focus on solving real world problems that deliver significant value to its customers. I'm looking forward to collaborating closely with both firms to deliver on our vision."
The new funding will be used to further scale TrueLayer's business, offering the benefits of instant bank payments to more markets and sectors, and delivering continued product development and innovation, such as the PayDirect solution. It will also be used to continue the firm's geographic expansion and deepening its engineering, product and commercial teams globally.
"When Francesco and I founded TrueLayer it was with a belief that open banking would act as a catalyst for fundamental change in financial services. I'm incredibly proud of how we've built the firm, with a focus on quality engineering and user experience aligned to product development that delivers the best possible services," commented Luca Martinetti, co-founder and CTO at TrueLayer. "That is reflected in the thousands of developers using our services, the talent we are retaining and the calibre of leaders we're attracting from world-class technology and fintech companies. Our people buy into the vision for what we're building and the journey ahead. It's also reflected in the quality of our investors who believe in our ambition and are as excited as us about what comes next."
Alex Cook, Partner, Tiger Global, said: "The shift to alternative payment methods is accelerating with the global growth of online commerce, and we believe TrueLayer will play a central role in making these payment methods more accessible. We're excited to partner with Francesco, Luca and the TrueLayer team as they help customers increase conversion and continue to grow the network."
The funding round is the latest milestone for TrueLayer in 2021. It follows the launch of its PayDirect solution, Verification API, and Payouts solution, receiving its full EU authorisation from the Central Bank of Ireland and establishing its European HQ in Dublin.