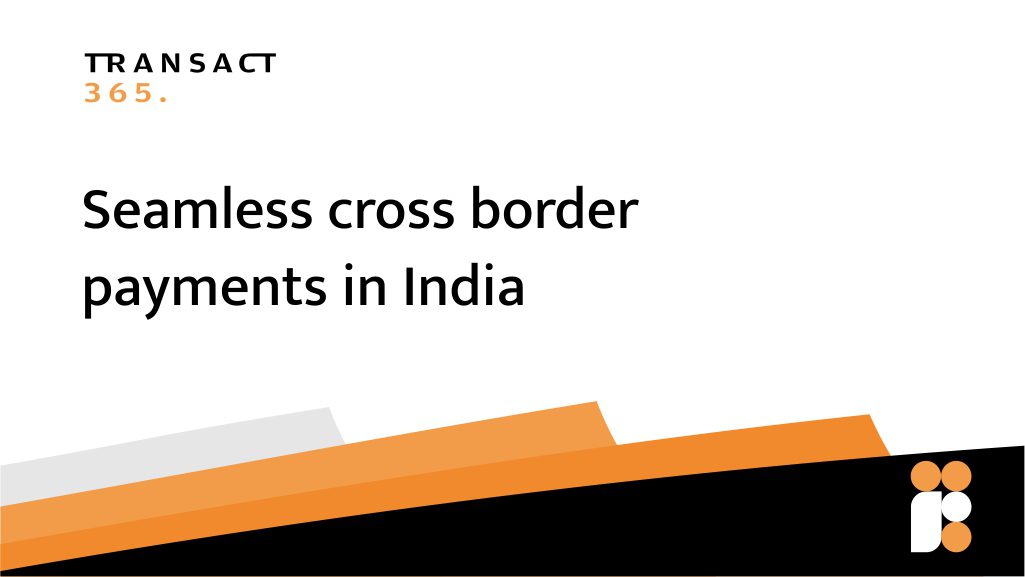 By using our gateway solution, merchants can now access new opportunities in India without having to form local payment partnerships or establish an Indian company. This move ensures merchants have access to over one billion Indian-based consumers enabling them to pay faster in a familiar way.
Dan Fernandez, CEO of Transact365, said: "We are pleased to announce that merchants can now use Transact365 to process payment transactions in India. By utililising local payment solutions, Transact365 ensures merchants can now facilitate payments in India, with users able to confirm their payment in a matter of seconds.
"Our expansion into India comes at an exciting time for the company. With customer and merchant demand for payment gateways rising, Transact365's revolutionary system ensures more businesses are able to access consumers in rapidly expanding markets. Importantly, our launch in India will soon be followed by similar market expansion announcements throughout 2022."

This launch in India is the first in a series of big market expansions planned for 2022. Having already expanded into Europe, Asia and Australia, our payment gateway system ensures merchants of all sizes and sectors can access fast-growing markets seamlessly and quickly.
See more: https://www.transact365.com/seamless-cross-border-payments-now-available-in-india