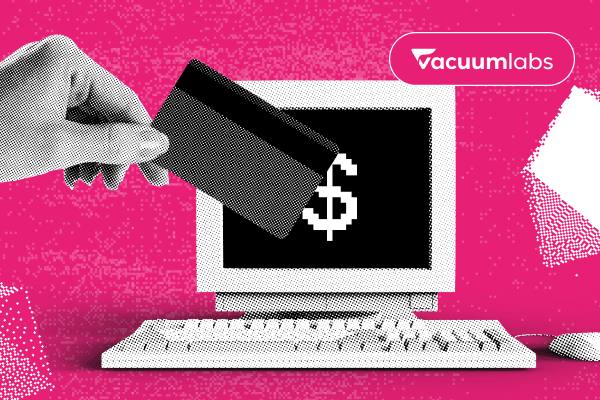 Why does it seem B2B technology is built to punish professionals? Martin Simonovic, fintech product lead at Vacuumlabs, offers a quick rundown of how payment processors can offer their clients a unique experience to stand out from the competition.
B2B interfaces are often more clunky and hostile than their consumer counterparts. This poses a challenge ‒ and a major opportunity ‒ for businesses building or transforming how they handle payments.
The trends we see in banking have been toward modernising and digitising to make financial services more user friendly, but it's something we've yet to tackle on a large scale in B2B payments.
How can we leverage this gap in B2B financial services and learn from consumer platforms?
Fit the product to the person ‒ win the game
We can learn from consumers' platforms by building features that offer greater flexibility and customisation options in B2B payment options. These can include previous consumer-friendly features like search bars, educational content, recommendations and even cosmetic improvements to the interface that will become increasingly important with the growing standards in B2B experiences.
These kinds of features have been tried and tested in the consumer space, proving they can lead to higher engagement, greater efficiency, and a higher overall client satisfaction.
When people have many tools that do the same thing to choose from, they are more likely to pick the path of least resistance.
The developers are customers too
If you're selling your product to a client that has their own in-house developers, don't forget that their technology leads might have something to say about how easy your platform is to use and integrate.
If it's something that's going to give the IT department extra headaches and require a PhD in your specific product, you may get overlooked for a more modernised payments system.
Don't limit growth to new revenue streams, create savings
Focus on collaboration and communication, rather than fighting your own tools meant to make your business run faster. These can include smart analytics and modern data management to keep better track of potential losses.
Consider also the seamless overview created by integrating invoicing, accounts payable, and accounts receivable into one payments portal.
These are just some of the methods you can explore to build a full service, modern payments platform for your clients.
Eliminate the unnecessary for ultimate efficiency
B2B platforms designed to prioritise the user experience offer streamlined interfaces, intuitive navigation, and optimised workflows.
By simplifying and automating tasks, they eliminate unnecessary complexities and reduce the time required to perform critical functions. This improved efficiency translates into significant time and cost savings for businesses, allowing them to focus on their core operations.
Level up your brand
Across the board, the user experience (UX) and service design are gaining traction and importance. How else can we expect to stand out in such a saturated market, where everyone is innovating and competing to stay ahead of the game?
One way is not forgetting about internal branding and the inherent emotional attachments we form to the technology we use daily.
Make B2C features for the B2B niche
We're not alone in seeing a major need for this shift to make B2C features work for B2B purposes.
Helen Owen, CMO at Andaria and fintech startup advisor, says: "B2B payments have always lagged behind in terms of innovation and customer experience, which in some respects is understandable, because B2B payments can be much more complex. However, it's important to remember that business customers are made up of individual consumers who, in their personal lives, use innovative, seamless payment services every day. Why shouldn't they get the same level of customer experience in their business lives?"
Consumer platforms often evoke positive emotions and build strong brand loyalty by focusing on aesthetic appeal, storytelling, and emotional connection. They offer custom features and are designed to make things simple, easy, and efficient.
If B2B payment platforms can adopt similar strategies, they can boost their staying power by creating engaging experiences that resonate with users more deeply. Now is the best time to improve and modernise.
There is a lot to gain if they can differentiate themselves, evoke positive associations, and foster long-term loyalty among their clients.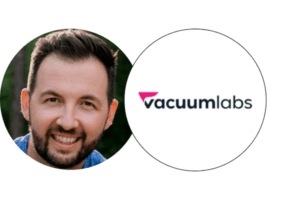 Martin Simonovic, fintech product lead at Vacuumlabs