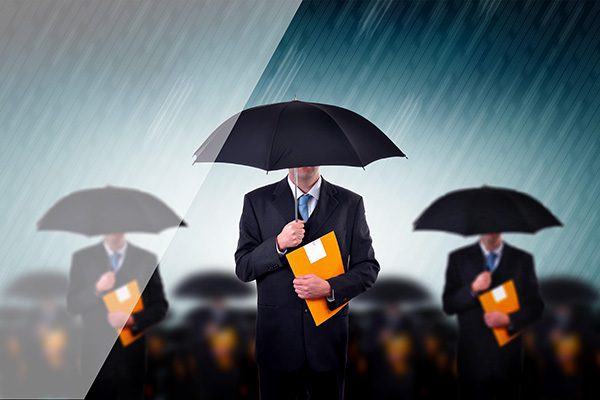 It started with Silicon Valley Bank (SVB), crossed the Atlantic for the final downfall of Credit Suisse, and then switched back to California with the demise of Federal Republic.
Compared to some of the crashes of the past, the banking crisis of 2023 is playing out in slow motion, spread out over several weeks. And yet, that doesn't mean it is any less deadly, or won't end up causing just as much damage to the global economy, because right now it looks like the crisis has only just begun.
When SVB ran into trouble and had to be wound up by the Federal Reserve, back in March, it was possible to argue that it was simply an isolated incident. After all, banks run into trouble all the time, and it was so focused on the tech community clustered around San Francisco that it was not likely to bring down the rest of the global financial system.
The trouble was, it did not stop there. Within weeks, Credit Suisse had been hustled into a hastily arranged merger with its rival UBS after confidence in the scandal-plagued bank collapsed over the course of a few days.
Once that was done with, by the start of May, First Republic, the eleventh largest bank in the US, was forced to throw in the towel, and had to be bailed out by the Federal Deposit Insurance Corporation, before being sold off to JP Morgan.
Will it stop there? Right now, that does not seem very likely. No sooner was the Federal Republic rescued, share prices in a series of equally vulnerable regional American banks were also under attack. In reality, there are three big reasons why this banking crash could run on for many more months.
First, interest rates may still rise a lot higher than they already have. In the US, the assumption is now that the hiking cycle has come to an end, and the next moves in rates will be downwards. If so, that will certainly ease the pressure on the banks. And yet, it won't necessarily play out like that.
Inflation is still above 6% in the US; in the UK, it is still stubbornly high at above 10%; and in the Euro-zone, it climbed again in April, going above 7%. In real terms, interest rates are still negative in most major economies, and in the past that has never been enough to bring prices under control.
If inflation starts to edge up again, interest rates will have to climb a lot higher (after all, in the 1970s and 1980s they hit 16% in the US and 17% in the UK). The results of that are not hard to predict. Many more banks will be in deep trouble.
Next, property values still look very vulnerable to further falls. Banks are the main source of finance for real estate development, especially for commercial property, with huge amounts of money advanced on new building projects.
With many offices still empty as staff continue to work part of the week from home, and with companies gradually extricating themselves from long leases, values are still falling sharply. As that continues, the potential losses will start to frighten depositors, and trigger a rush for the exit.
Finally, as an academic study of SVB has already shown, social media has made bank runs a lot easier. There was a huge increase in speculation about its solvency on Twitter in the weeks leading up to its demise. On the internet, rumours can spread very fast, and without any form of verification. The trouble is, social media isn't going away, and can't be controlled. The result? Most banks are just one rogue tweet away from calamity.
In the UK, the new generation of app-based challenger banks look especially vulnerable to a sudden collapse of confidence. Very few of them are profitable, and none of them could be described as 'too big to fail'. The app-based banks in particular make it very easy to move money, which is great most of the time, but will make it all too easy for a digital bank run to get started.
Likewise, many of the giants of the Euro-zone look risky. There has already been speculation about the stability of Deutsche Bank and some of the French, Italian and Spanish giants could be next in line.
True, the crisis has been contained so far. Central banks and regulators in the US and Switzerland have stepped in to make sure rescues are orderly and comprehensive, which has helped to contain the crisis and stop it spreading from one country to the next, as it did during the collapse of 2008 and 2009.
And yet that does not mean the issues have been fixed. One thing is certain. The crisis is not over yet. And we will see several more collapses before it is over.