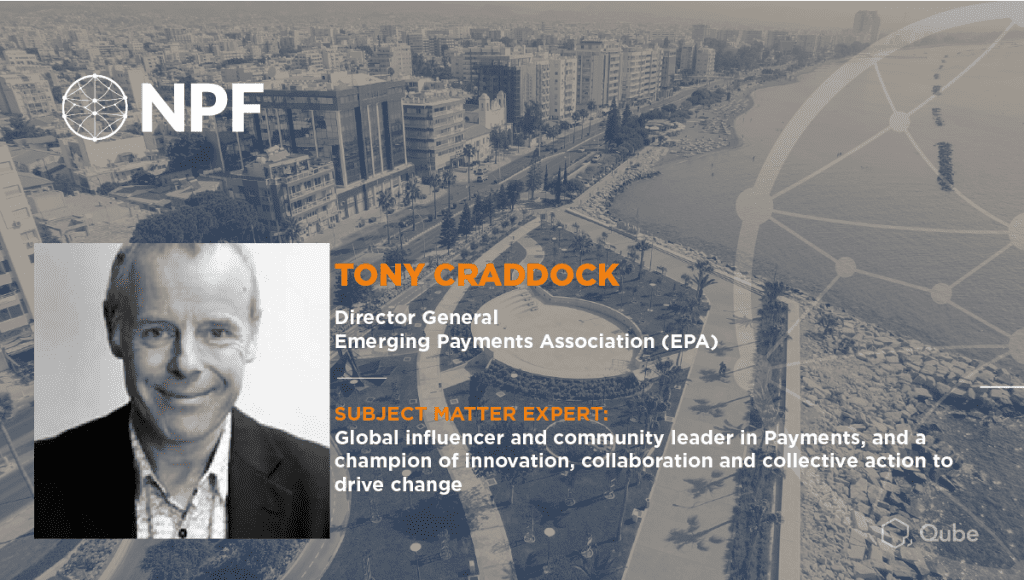 Payment innovation will take center stage in Cyprus this coming April with the central theme: Innovation in a Disruptive Digital Economy.
QUBE EVENTS is host to the International 6th Nextgen Payments Forum taking place at the award-winning Amathus Beach Hotel in Limassol, 04-05 April 2019.
This prestigious international Forum is structured to offer all participants a blend of networking activities, serious business talk and loads of in-depth insight, as well as actionable and practical tools and ideas that will add value to the advancement of your financial transactions, payments, and compliance strategies.
Agenda highlights:
key regulations affecting the industry with a specific focus on PSD2, TPP's, Fintech and traditional banking collaboration
practical uses of Blockchain, Cyber risk and resilience, AI and Data-driven innovations
Licencing, AML, KYC and legal framework of payments
Challenger Sessions: EMI VS Regulator, Innovator VS Supervisor, Fintech VS Banking
Visit www.npf2019.com for further Agenda insights
SPEAKERS
With sessions aimed at all corners of the payments industry and working in collaboration with the European Banking Federation, European Payments Association, Payments Association, National and Institutional Regulators and Supervisory bodies from across Europe and the Middle East, participants can look forward to the most comprehensive and diverse programme ever hosted at a Nextgen Payments Forum!
Highlighted speakers include:
Tony Craddock, Director General, The Payments Association
Sébastien de Brouwer, Chief Policy Officer, European Banking Federation
Vivek Bajaj, Vice President, Global Financial Services Solutions IBM Industry Platforms, IBM
Reinout Temmerman, Prudential Supervision of Market Infrastructures & Oversight, National Bank of Belgium
Maria Teresa Arráez, Deputy Head of Division – Market Integration, Directorate General Market Infrastructure, and Payments, European Central Bank
Irit Mendelson, Director Accounting & Payments Systems Department, Bank of Israel
The 6th Nextgen Payments Forum provides a rare opportunity to learn and closely network with the industry's leading international experts, policymakers and like-minded professionals.
For more information on how to get involved visit www.npf2019.com or contact the Forum organisers directly at info@qubevents.com
We are delighted to announce that Payments Association Members and Partners are eligible for a 15% discount to join the 6th Nextgen Payments Leaders Forum!
PLEASE CLICK ON LINK: https://checkout.chec.io/SlK9wF
ENTER DISCOUNT CODE: NPF2019-Payments Association
For any further information or for group discount options please get in touch with us.
Limited seats available – secure yours today!