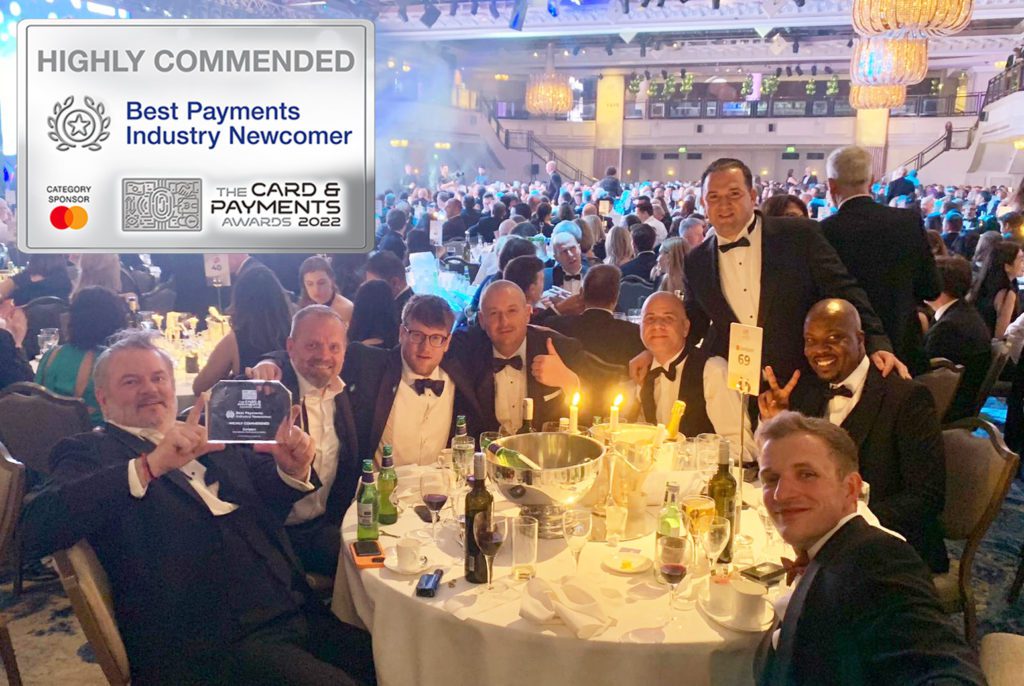 Following our success last year winning Payments Start Up of the Year and Marketing Campaign of the Year, the Swipen team made their way to London on 5th May for The Card & Payments Awards. Bedecked in black tie and cocktail dresses, over 1,000 guests from over 300 different companies attended the glamorous ceremony in Grosvenor Square.
Swipen's extraordinary success has all been achieved since its launch just two and half years ago. As well as in the midst of a global pandemic. We therefore attended the event as a Category Finalist for the Best Payments Industry Newcomer award.
The Card & Payments Awards recognise success and innovation within the payments industry from a diverse range of corporations. Winners are chosen by an experienced and completely independent panel of industry experts.
When our category was announced, we were delighted to be awarded a Highly Commended trophy as an industry newcomer to watch! Swipen was recognised for its bespoke software systems, custom built EPoS solutions and our ability to grow and thrive as such a young company.
We enjoyed meeting other nominees and winners at the ceremony. We'd also like to congratulate everyone there for all the great work being done within our industry. Many thanks to the Card & Payments Awards organisers and the Marriott Hotel for a great evening.
Congratulations to the whole Swipen team. These awards are for all of us, in recognition of the tireless work we do to ensure our customers have the most advanced, tailored payment solutions for their business. We shall continue to rock the payments world with new and innovative solutions in 2022 and beyond.