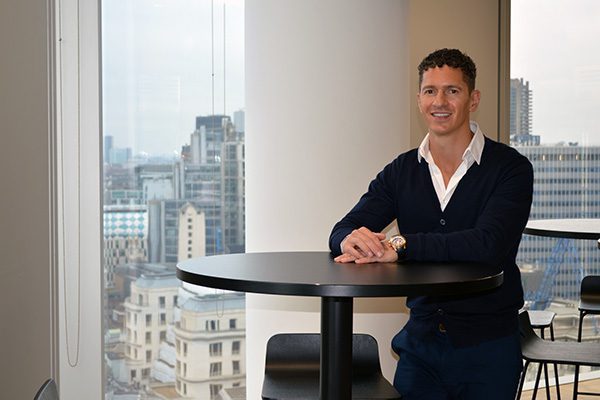 London-born Luke Cutajar, director of customer success at Ripple, fell into the payments sector 17 years ago after landing a role at American Express when he left university in Brighton. Specialising in foreign exchange services initially, Luke speaks to The Payment Association's editor Jyoti Rambhai about building his payments career.
Tell us about your career path after American Express?
I've been in the payments industry now 16 to 17 years. I started off my career at American Express, and then I went over to a company called WorldPay, also as an account manager.
I worked at WorldPay, also for about five to six years, and managed their e-commerce book of payment institutions. This was when small companies like Wise, Azimo and Zoom Finance had started to be born. I was fortunate enough to manage them from their inception all the way up to the unicorn status that they are today.
To have been on that journey with those firms, to see how they matured, and really have changed the face of the payments landscape, in my opinion for the better, was one of my most enjoyable and probably one of the biggest achievements in my career to date.
At Ripple, I manage a team of account managers and we manage the relationships with customers that utilise our products and services. This is mainly regarding on-demand liquidity (ODL), [Ripple's cross-border payments system, which uses digital XRP to enable customers to send money across borders instantly at a low settlement cost].
One of the reasons why I joined Ripple from a more traditional payments company was that I believe that the technology our products and services are underpinned by – blockchain and digital assets – is really the future of payments.
Digital assets and blockchain technology provide an ideal solution to many of the pain points associated with cross-border payments today, whether they are individual remittance payments or treasury liquidity payments.
We're seeing this in a very tangible way at Ripple where our crypto-enabled payments technology is bringing numerous benefits to our clients including speed of payment execution, increasing payment certainty and transparency, and overall cost reduction.
What challenges have you faced?
When you're in a customer facing role, it's understanding the needs and requirements from the client and building up those relationships to really create a win-win situation. That's something I really enjoy about my role and that's why I've stayed within the commercial facing role as an account manager.
Covid actually helped us strengthen some of those relationships and create a more personal connection with customers. While we could no longer do those face-to-face meetings, everyone became accustomed to working from home and doing those meetings over zoom.
So, you started to learn a bit more about individuals like their work-home-life balance, as well as be introduced to their children or their dog. That helped create a more interpersonal relationship that we didn't have before, especially if you saw them may be three or four times a year in an office.
What challenges do you think the payments industry is facing?
I think we're in an interesting macro-economic environment. There is a lot of caution with companies slimming down their workforces and looking at the bottom line, as opposed to maybe two or three years ago when it was all about growth. The conversations have certainly changed.
The other thing that I see is a lot of companies want to embrace technology and new products or services, but are faced with regulatory compliance challenges.
There's a race between, 'hey, we want to adopt new technology' and being limited by the regulation or all the compliance procedures that we have internally. We're at a crossroads at that moment in the payment space.
What trends are you seeing emerging in payments?
I think we are all becoming very used to this instant gratification. That's no different in the payment space, whether you're an individual sending a remittance payment, or a corporate trying to make treasury payments to another one of your entities, you want to do that as quickly as possible, as cheaply as possible and securely.
I still have the same conversation today as I had with CFOs four or five years ago, and that is, how can we get this payment from A to B as quickly as possible? How can we make use of other forms of liquidity to be able to facilitate that? Those are the conversations that I definitely see happening, whether you're working in a company like Ripple, or you're working at a large firm like WorldPay or American Express.
What would you like the payments industry to achieve?
I would love to see this adoption of just better technologies that help facilitate faster payments – whether it's on a personal level, or at a work level; whether it's buying a house or trying to move funds from here to another part of the world; whether it's transferring physical assets like cars or homes digitally.
We are so used to sending a WhatsApp or an email and it gets to the recipient instantly, but you still can't do that with money or an asset very easily. So, it's about utilising those technologies to be able to facilitate that.
What would be your advice to someone coming into the industry?
It would be to get into the detail about what goes on behind a payment itself. You know, one of the sexy things about payments is a lot of it is in the principle. Many people don't know that.
An individual doesn't necessarily know what happens when they present their debit card at a terminal in their favourite shop. Many people don't know if you go to your favourite website, how a payment is processed.
I think understanding that detail, the flow of funds between all of the different intermediaries is really important. It will then allow you to understand what the benefits of new technologies are.
Payments Review's Spotlight features successful CEOs, rising stars and other notable excellence across the payments industry. It is a platform for the best individuals across the sector, sharing their insights and what they think about the latest trends. Know someone that deserves to be featured in Spotlight? Get in touch with the editor: jyoti.rambhai@thepaymentsassociation.org