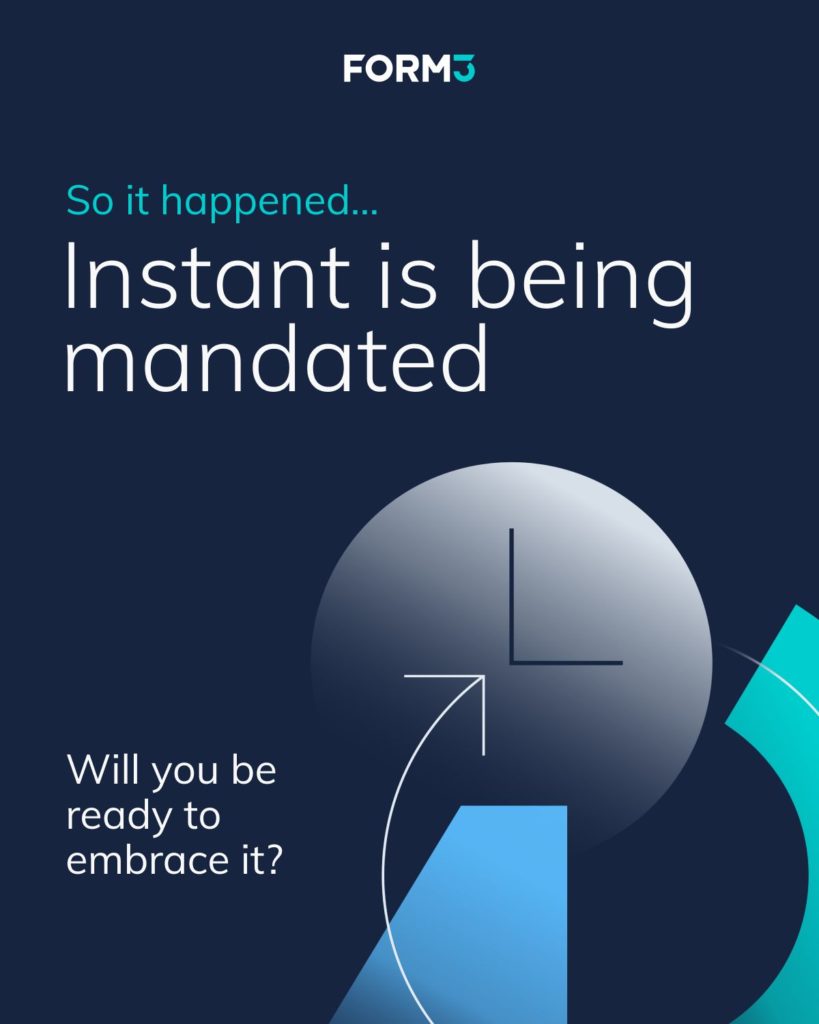 Now that we have all had time to read the text of the proposal of the EU to mandate instant payments, and the commentaries on social media, do you feel any more ready to embrace this change?
Ready for mandatory instant euro payments?
The decision to move from a sole focus on reachability to mandating instant payments for all PSPs has been a long time coming and eagerly awaited by some parts of the industry like the players in open banking.
This important piece of regulation will really make instant payments the new normal for everyone, and go a long way to fulfil the purpose the EU had in mind with instant payments in the first place.
Markets like the UK, where FPS has been around since 2008, learned that only a regulatory push makes instant schemes take off. In the case of 1st generation instant payment system FPS that was the mandate for all standing orders to be handled with same day settlement in 2012.
Does the proposal of the EU deliver on all expectations, likely not. EMI and PIs are excluded, where this could have been an excellent opportunity to maybe also start rethinking the 'Finality of Settlement Directive' and allow these players to onboard from the get go.
And the market is already debating whether the guidance on fraud and screening are enough and what it should look like. Definitely more detail is needed and some kind of central set up or control on checking IBAN and name might be needed to really make sure there is consistency in uptake.
Understanding how the process of EU legislation can work, ratifying this text will take time, and there will most likely be amendments to follow. However, here is what we do know that is going to be needed for the scheme to succeed:
Trust in the system is key. It's important to not do the bare minimum fraud prevention and sanctions but adopt best practice this is what will make a difference in the service of your customers.
Real adoption is the support of both in and outgoing payments. And though the timelines for the supporting of this are split, if you want your piece in the market  it is better to support both flows sooner rather than later.
Pricing is to come down to either the same or lower than SCT, with a SEPA market with so much difference in pricing it is worth considering whether 'free of charge' is not just the way to go. The real value is in your customer relationship in the end.
How should providers be preparing for the change?
Depending on the market and segment you service you will want to choose to stay ahead of the curve by acting early. The expectation around instant payments amongst consumers and businesses will undoubtedly increase, and of course will be expected at no extra cost.
With Instant Payments also becoming more of a commodity it is key to focus on efficiency. Whether you are a new joiner or are looking for further reductions to the cost of processing because you can no longer charge or you want to further invest in the supporting services of SEPA Instant. Minimising the number of integration points should be be something that is considered;  in many cases, routing through regional clearing  rather than seeking to integrate with multiple clearing systems across different markets, despite the differences in transaction cost.
We also recommend that you look at the solutions that allow you to reuse your back office as much as possible and  use the time available to focus on their existing pain points like  the challenges that come with continuous liquidity management for a pre-funded system and running payments  validations at higher speed.
At Form3, we have been supporting access to instant payments schemes from day one – both for direct participants that are eligible to hold a settlement account and via our Direct Non Settling Participant (DNSP) model for other regulated financial institutions. As a multi-tenant organisation, we can connect customers to a new scheme in a matter of weeks, with a smooth, dedicated implementation process.
Run as fully managed services, our solutions reduce costs and simplify the effort involved in managing critical, evolving payment infrastructure. Our services also insulate providers from the impact of scheme rule changes, regulatory updates, security assessments and live testing.
Find out more about how Form3's cloud-native platform can provide you and your customers with access to real-time payments.