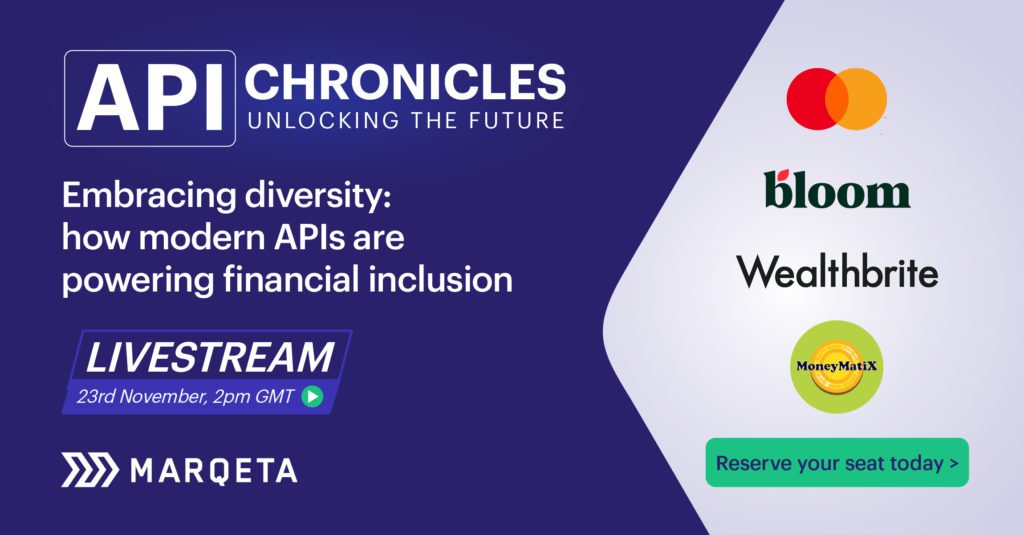 The digital revolution in payments has brought to the surface some of the acute challenges faced by the unbanked and financially excluded. But it's not inevitable that a move to a cashless society will marginalise vulnerable people.
With the right tools in place, it's possible for everyone to participate in the modern economy. From diverse cultural groups to gig workers, innovators are removing barriers that many traditional financial institutions have placed in front of groups such as migrants, those without credit histories, and itinerant workforces.
Join our livestream on 23rd November at 2pm to learn from Mastercard, Bloom Money, MoneyMatiX and Wealthbrite how innovators are delivering modern solutions that enable greater participation in the financial system for disadvantaged groups.
Register here: https://www.marqeta.com/uk/api-chronicles-financial-inclusion