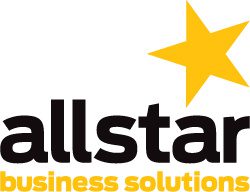 With England recently exiting a second lockdown and the devolved nations dealing with their own restrictions, many small-to-medium-sized enterprises (SMEs) have experienced greater hardships in the second lockdown compared to the first.
Nearly 60% of business leaders are worried about the survival of their business if the UK continues going in and out of lockdowns. This is according to new insight from Allstar Business Solutions who surveyed 500 SME business owners and senior decision makers in November 2020.
Finances have been hit hard. The COVID-19 pandemic has had a profound impact on UK businesses, costing them up to £69 billion in total[1]. Some SMEs haven't been able to survive as 234,000 small businesses had reportedly ceased trading by September 2020, due to the economic climate. For those still operating, many have worked tirelessly to adapt in order to survive. In fact, over half (55%) of businesses have had to invest in making their businesses COVID secure. Nearly 30% of businesses have had to diversify operations or products, and a similar number changing supply and distribution chains during the pandemic to keep trading throughout the year.
People have lost jobs. As part of adapting to a post-COVID normal, over 30% of businesses have had to reduce employee numbers and a large proportion of those businesses surveyed have also made cuts to employee benefits. These employees are also dealing with the pressure of uncertainty for their jobs (43%) and worrying about their businesses surviving another lockdown (37%).
Cashflow continues to be an issue for businesses. Over the last six months, more than a third (34%) of SMEs have encountered increased pressure on cashflow, resulting in 27% relying on further lending options available such as those offered by the government. The study also found that these pressures extend to business administration and expenses. Two thirds (67%) of businesses find these financial pressures are increasing their business admin costs, such as paying for unused office space and setting employees up to work from home. However, bosses also estimate that employee expenses are down by over a quarter, 33% for business travel and 28% for expense allowances, with the majority of staff now remote and reduced business activity overall.
These changes in business operations have accelerated the adoption of digital solutions, with over a quarter (27%) of businesses either fully digitised in the way they pay their expenses or have made their processes more digital. Digital transformation is a strategic priority for most businesses with 'going paperless' a major administrative and environmental goal. The benefit of this is that with some short-term investment, businesses can reap the benefits and future proof their businesses with paperless and cashless solutions that offer pre-spend controls, preventing unnecessary spending before it happens and ensure all spending is within policy.
Speaking about the impact of the findings, Thore Vestergaard, MD of Commercial Cards, Allstar Business Solutions, commented: "COVID-19 has changed every aspect of business life, affecting 100% of organisations irrespective of size, reach or industry and all businesses are under pressure to plan and prepare for a post-COVID world that is difficult to predict. Although it is encouraging to see many businesses recognising the opportunities that exist with transforming the way expenses are paid and managed. The research is quite clear, for those businesses not making significant changes, they could quickly fall behind."
He added: "At Allstar, we can support SMEs in transforming their business operations through modernising the way they deal with company expenses. Simple payment and expense software solutions make it easy for businesses to save money and time, offsetting increased costs and reduced revenues as a result of COVID. We enable better payment processes during the COVID-disrupted work place, while also keeping employees safe when on the road. But perhaps most crucially of all we have enabled them to focus on what they know best – building their businesses."
Allstar Business Solutions offers a suite of expense management solutions that reduce the admin headache for employees and business owners. Solutions include a Visa Business Card that gives employers complete control down to card level of all company expense spending, while reducing costs through an interest free period on purchases for up to 44 days. Plus, the latest expense submission and tracking technology simplifies expense capture and claim through an app-based process. This combination helps remove unnecessary pressures caused by inefficient expenses process.
To find out more about how the Allstar Business and Fuel Expense card can benefit your team members and your business, visit: www.allstarcard.co.uk.