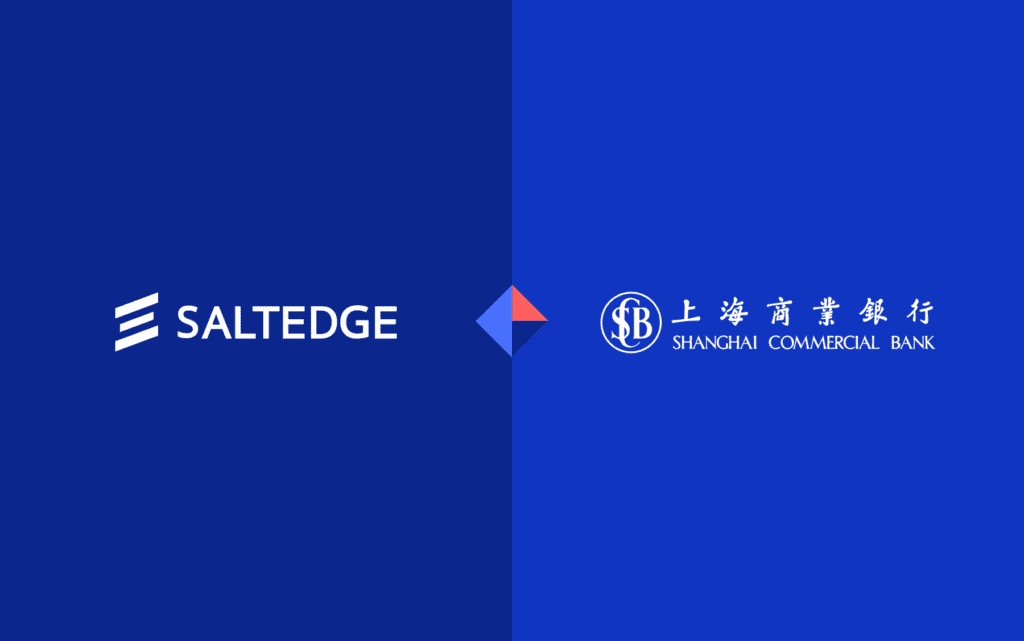 Shanghai Commercial Bank ("ShaComBank"), an international bank based in Hong Kong offering banking and financial services across the world, including the UK, joined forces with Salt Edge, a pioneer in open banking, to leverage PSD2 possibilities and create a bespoke banking experience for its customers.
ShaComBank is one of the most prestigious local Chinese banks in Hong Kong. With a business network spanning worldwide, the bank offers a wide range of comprehensive banking products and services to individuals and corporations in the UK, mainland China, Hong Kong, and Taiwan, all designed and provided under the motto – "For Personalised Service". ShaComBank's commitment to innovation and customer protection drives them to trust Salt Edge with PSD2 compliance. 
ShaComBank enables customers to securely connect their accounts to external apps through Salt Edge's Compliance Solution, allowing them to stay abreast of their financial position in their preferred channels, whether on the go or in the comfort of their homes, stepping beyond traditional banking.
Jerome Goh, Executive Vice President & General Manager, London Branch at ShaComBank commentated: "In meeting the open banking compliance and regulatory requirements, we are delighted to have Salt Edge supporting us in implementing PSD2 capabilities to our online banking, enhancing our personalised service to customers and facilitating business growth."
As part of the PSD2 Compliance Solution, Salt Edge offers APIs, a complete TPP developer portal, a TPP verification system, a client dashboard, and periodic API updates that keep up with any regulatory changes. Through the TPP verification system, only regulated institutions can access ShaComBank's open banking channels, keeping the personal accounts of its clients always protected – one of the bank's top priorities.
"Salt Edge is delighted to assist ShaComBank in becoming PSD2 compliant and serving TPPs to the fullest extent. We are thrilled that ShaComBank embraced the power of open banking by entrusting us with all the technical and regulatory challenges related to PSD2 compliance. Through this, the bank enables its customers to take charge of their finances and make informed decisions when managing their accounts", said Andrei Scutari, Country Manager at Salt Edge.