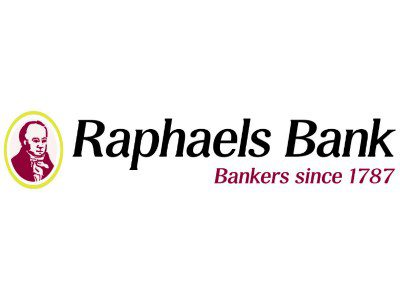 Raphaels Bank to join Faster Payments Scheme
Bank is first to declare intention to join during 2016
New joiner is key milestone for Faster Payments Access Programme
Raphaels Bank has become the first of several new financial providers to confirm their intention to join Faster Payments, the UK's 24/7 real-time payment service, following a joint announcement made today [12 January 2016].
Faster Payments currently has 11 participants that connect directly to the payment system, while a further 400 payment service providers (PSPs) access it indirectly through a sponsor bank. Raphaels Bank is aiming to be up and running as a direct participant by the summer of 2016 and is the first of a new wave of PSPs to publicly announce their intention to join.
A number of other payment service providers, including several challenger banks are also working towards joining the service this year, underlining Faster Payments' commitment to level the playing field for access, promote competition and ensure the full, real-time 24/7 service is available as widely as possible to end users. The importance of offering real-time payments will only increase: independent research commissioned by Faster Payments1 predicts the size of the UK real-time payments market is likely to almost treble in the next five years, with annualised growth of 20% forecast, leading to 3.3 billion Faster Payments being sent in 2020 alone.
Miles Roberts, Chief Executive of Raphaels Bank, said:
"Raphaels continues to be at the forefront of payments development and this significant move demonstrates our commitment to innovation in payments. Through our direct participation we aim to deliver the opportunity to access Faster Payments to the wider payment service provider community."
Craig Tillotson, Chief Executive of Faster Payments, said:
"Faster Payments is a world leading service – gaining direct access to Faster Payments is a really effective way for payment service providers of all shapes and sizes to offer their customers the real-time 24/7 payments they demand and compete in the digital economy.
"The benefits of direct access to Faster Payments are widely recognised – yet, up until now, the decision to connect has too often been perceived as a daunting one for new banks. I'd like to congratulate Raphaels Bank on being the first to demonstrate the progress we've made on levelling the playing field – and with several more challengers lined up to connect directly this year, 2016 looks set to be the year that breaks the mould for access to real-time payments."
Today's announcement marks the latest step forward for the Faster Payments Access Programme, which is developing a new way to access Faster Payments, by fostering a competitive market in technology vendor operated aggregation services. The vision for how the new model will work is set out in a whitepaper published on the Faster Payments website: Faster Payments: A Vision for a New Access Model.
Raphaels intends to use its participation in Faster Payments to offer services to payment service providers that plan to access Faster Payments through the new access model.
The Access Programme is on track to meet its targets of having several accredited aggregator vendors in place alongside a dozen active new payment service providers (PSPs) by the end of 2016. Any PSPs interested in joining the service can find out more on the Faster Payments website: http://www.fasterpayments.org.uk/access-payments
ENDS
For further information about Raphaels Bank contact Alison Reeson or Parm Heer on 020 8977 9132 or email raphaelsteam@harrisonsadler.com
For further information about Faster Payments contact the press office on 020 3217 8441/ 8340/ 8251/ 8316/ 8368 or email press@fasterpayments.org.uk.